What is customer segments?
Want to show different products to different customers? You can now have a totally separate catalog of available products and categories for each segment you define.
1. Go to "Catalog" → "Customer Segments" → "Create New"

The pop-up window will appear:
In order to create New Segment - Fill in the requested information (Name of the Customer Segment) → press "Save".
In order to Copy an existing Segment -select the "Copy catalog" form and select the desired segment from the drop-down list.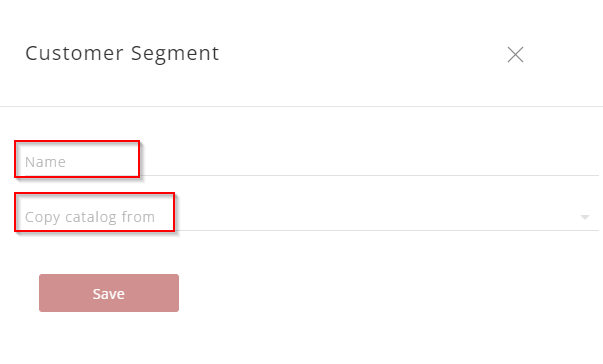 Select the segment's name, to check details.

The section will be opened in a new window.

You can:
a. See the amount of the products in the catalog.
b. See the organization.
c. See the ERP ID.
d. See the country of organization.
e. See the subscription.
f. Remove the organization from the segment.
g. You can Edit the catalog.
h. You can add several organizations into one segment.
i. You can delete the segment.
You can check the customer's segments in his profile:
"Select Organization" → Choose "Organization" → go to its "Profile" → See the segments under

Basic details.

Note! Customers within the selected Segment will be able to see only the Catalog, that is created for the particular Segment.
0
0
Was this article helpful?
0 out of 0 found this helpful