How to add products in Catalog?
In the Catalog Customer segment section, you (Seller Admin) can add products in the Catalog.
NOTE! If the product is not added to any of the categories, it will not be available for the customers.
1. Select "Catalog"→"Customer segments", choose an existing segment from the list, or create a new segment.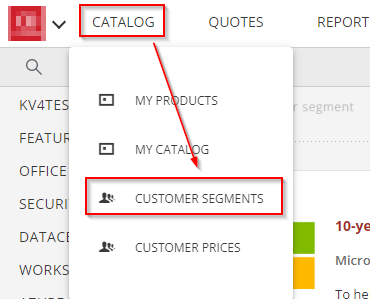 2. Scroll down the list and select the "Edit catalog" button. 

3. To streamline catalog organization, the list of unpublished items is conveniently located in the left panel adjacent to "All Products." Switching between segments or vendor-based filtering can be done seamlessly within the interface using the segment selection option above.

4. By the drag & drop option you can sort the products into categories.

5. A pop-up will display, giving you the option to choose specific or all offerings. By default, all offerings are chosen. You can opt to exclude certain offerings by unchecking the box. Repeat this process until you've made all the necessary alterations to the selected seller segment's catalog.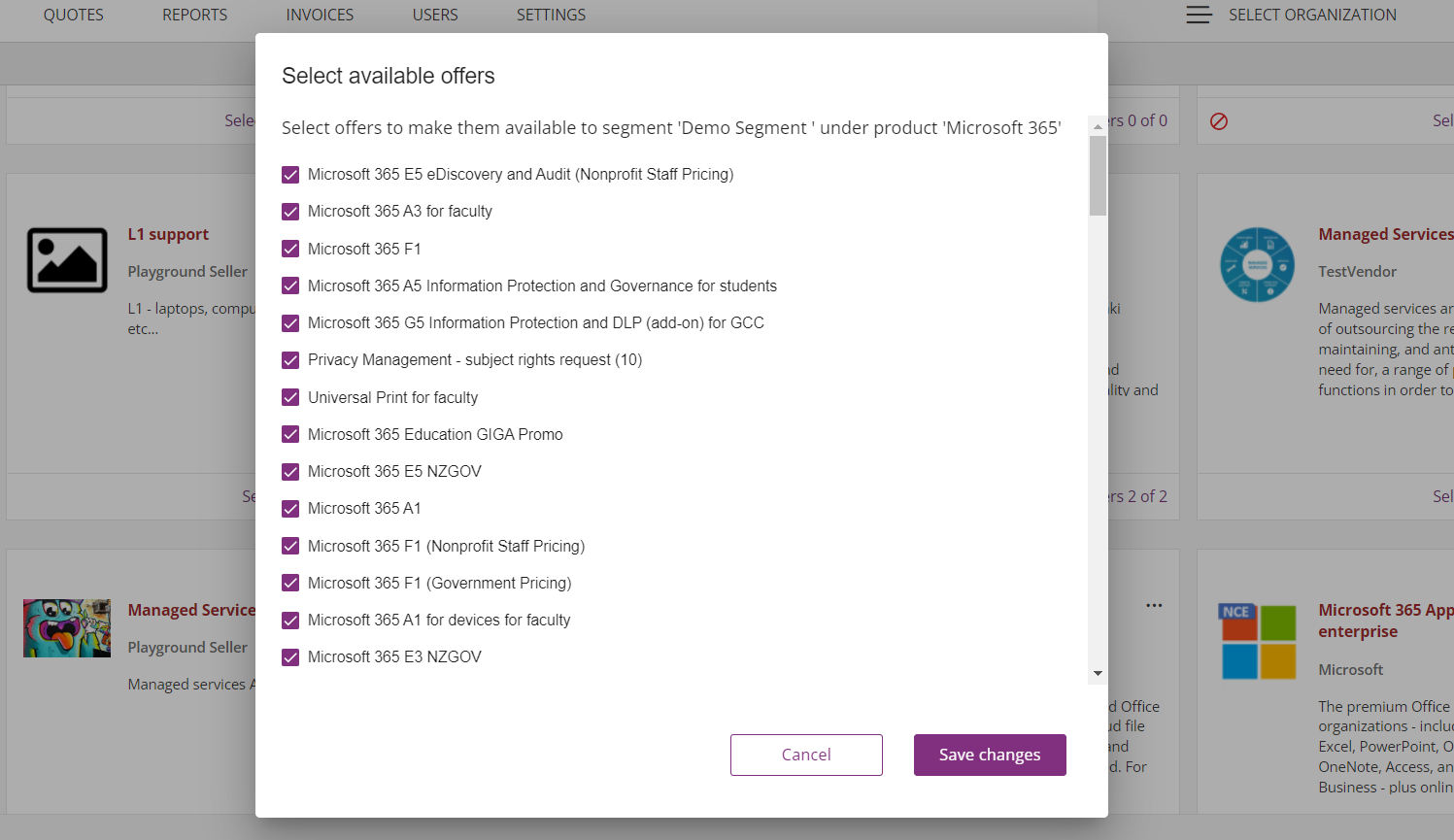 Note! Products having a prohibition sign will not appear in the Product Catalog, as it is "Not available in your country or for your industry". In more detail read the article "Product unavailable" badge description.
Note! Products having the message "This offer is not provided, please contact the seller to get more information about this offer" means that Seller has not added this Product to Categories available for Customer. In order to enable this Product, it should be added to one of the Categories.
6. After saving the changes the platform will ask again to confirm or cancel all the performed changes in the catalog.

7. Once you confirm and save the changes, the platform will present the option to automatically distribute the product to all end-customers or allow your partners to manually select which customers to enable it for. Select your preferred choice and proceed to confirm the catalog modification.
A. All new products are added to catalogs of all end-customer segments of all sellers in the current seller segment:
If category with the matching name already exists in the target catalog, add to that category. The new product takes the first position in the matching category.
If category with the matching name doesn't exist in the target catalog, create it and link the product to it. The new category takes the first position in the catalog.
B. All changes are saved for the catalog of the current segment only
0
0
Was this article helpful?
0 out of 0 found this helpful