How to add products in Catalog?
In the Catalog Customer segment section, you (Seller Admin) can add products in the Catalog.
NOTE! If the product is not added to any of the categories, it will not be available for the customers.
1. Select "Catalog"→"Customer segment", choose an existing segment from the list, or create a new segment.
2. Select the "Edit catalog" button.
3. By the drag & drop option you can sort the products into categories.

4. A pop-up will appear allowing to select some or all offerings. By default, all offerings are selected.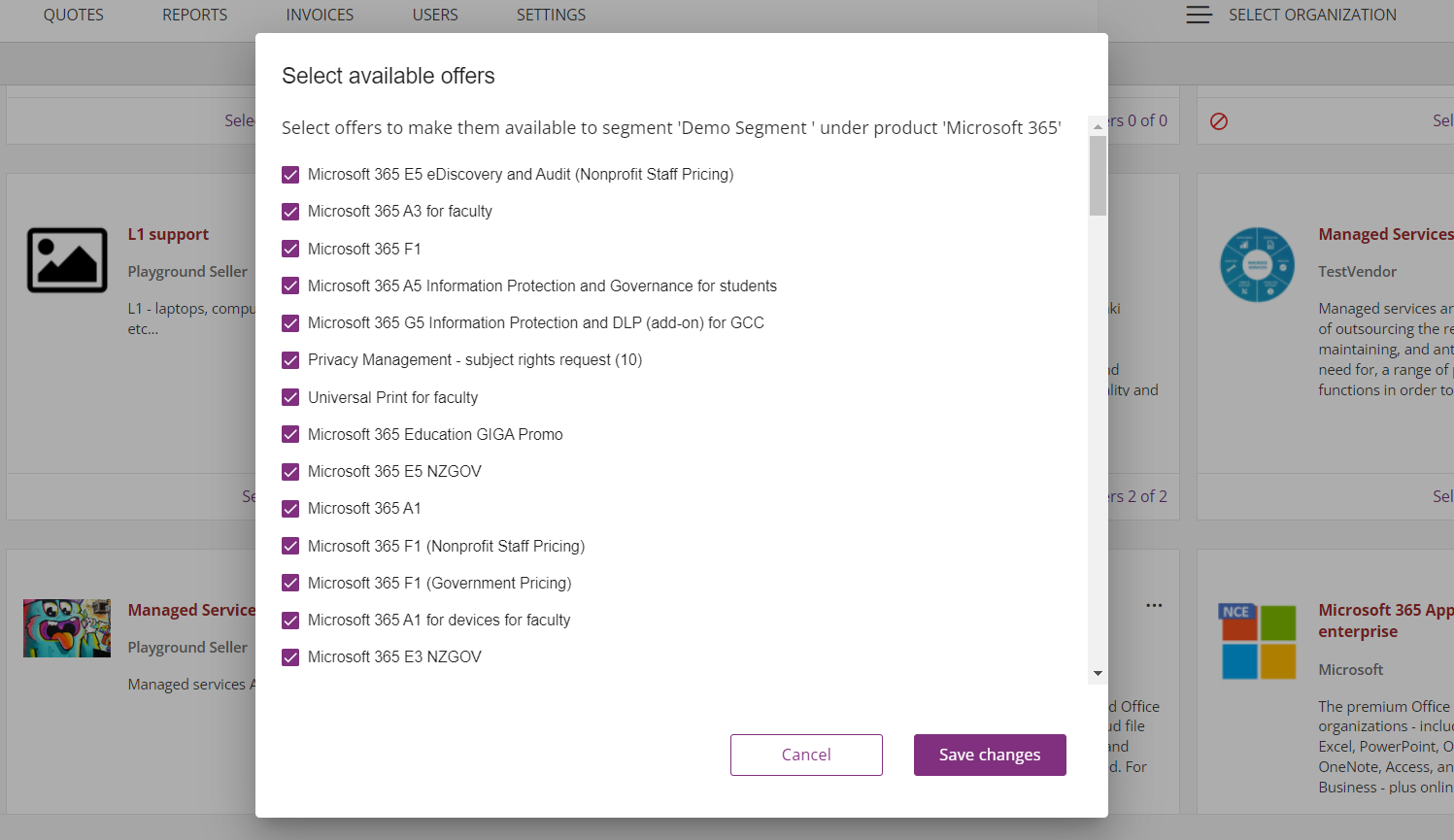 Note! Products having a prohibition sign will not appear in the Product Catalog, as it is "Not available in your country or for your industry". In more detail read the article "Product unavailable" badge description.
Note! Products having the message "This offer is not provided, please contact the seller to get more information about this offer" means that Seller has not added this Product to Categories available for Customer. In order to enable this Product, it should be added to one of the Categories.
0
0
Was this article helpful?
0 out of 0 found this helpful