Settings section is accessible only in "Seller view". Log-in to your platform. Go to "Settings" and choose the sub-section Theme & UI.
1. Theme
Easily change 1.Primary / 2.Secondary / 3.Accent colors of your platform → press "Save".

The primary color is a color displayed most frequently in the Platform.

Secondary color allows you to designate certain colors for certain functions.

The accent color is used more subtly, to call attention to key elements.
Note! You should log-out and log-in again, to see the made changes.
The chosen theme will be used for notifications being sent from the platform. In more detail read the article How to incorporate your brand through themes and Ui?
2. Features
Features will allow you to customize the Log-in page for your users: 1) Enable customer registration via (a) adding a link or via (b) the bult-in default registration form. 2) add Support contacts on the login page and 3) add Footer to the platform page (see further "Footer Links", how to manage the footers).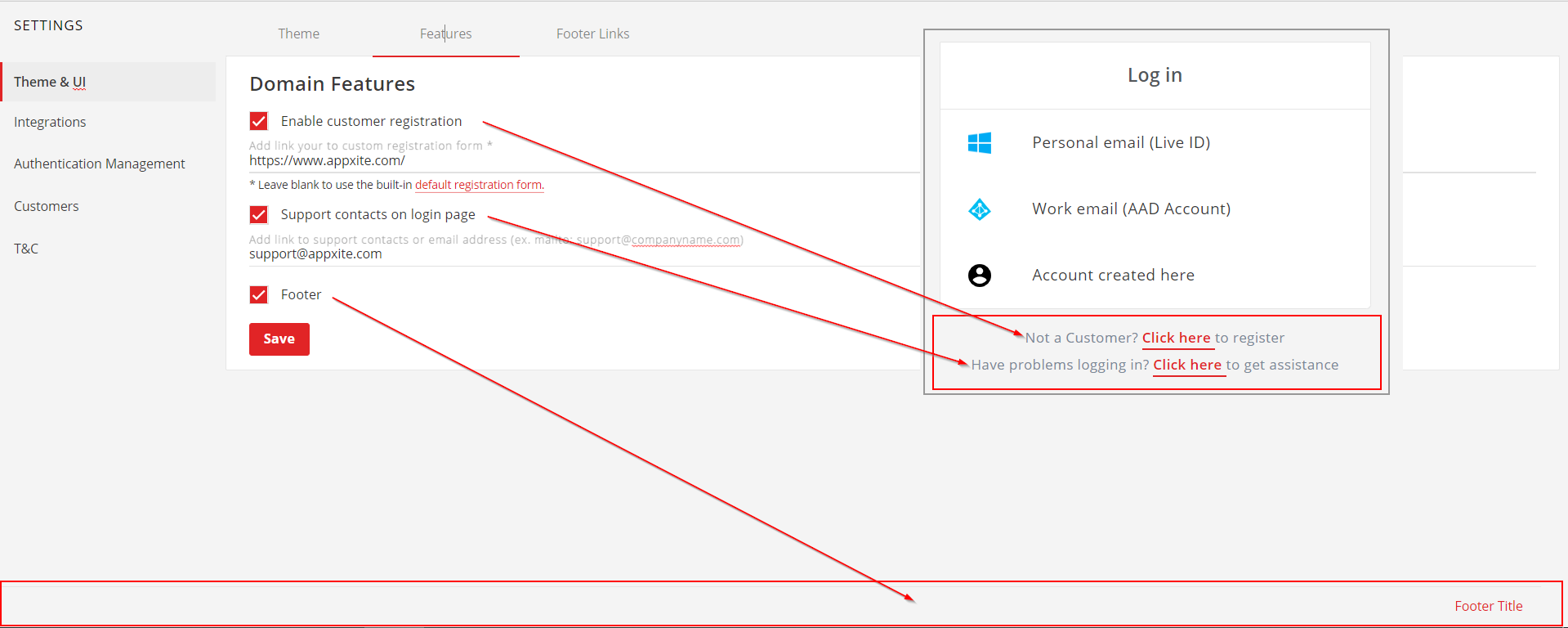 3. Footer Links
Here you can manage and change the information that is displayed in the Footer of your platform page. You can select up to 5 different links, name them accordingly and add the URL to where you want your customers to be directed (e.g. your T&C, Company Policy, etc.).