Settings section is accessible only in "Seller view". Log-in to your platform. Go to "Settings" and choose the sub-section T&C. Under the Terms & Condition (T&C) subsection you can Select file (1) with your T&C. You can download and review your existing document (2). Tick checkbox, if you 'Require new users to accept' these terms (3).

Show seller T&C to the customer only
We added an option to require customers to accept your seller Terms & Conditions. If the "Require new users to accept" checkbox is selected, a pop-up window will appear for acceptance, after the Customer logs-in to the platform. T&C can be downloaded: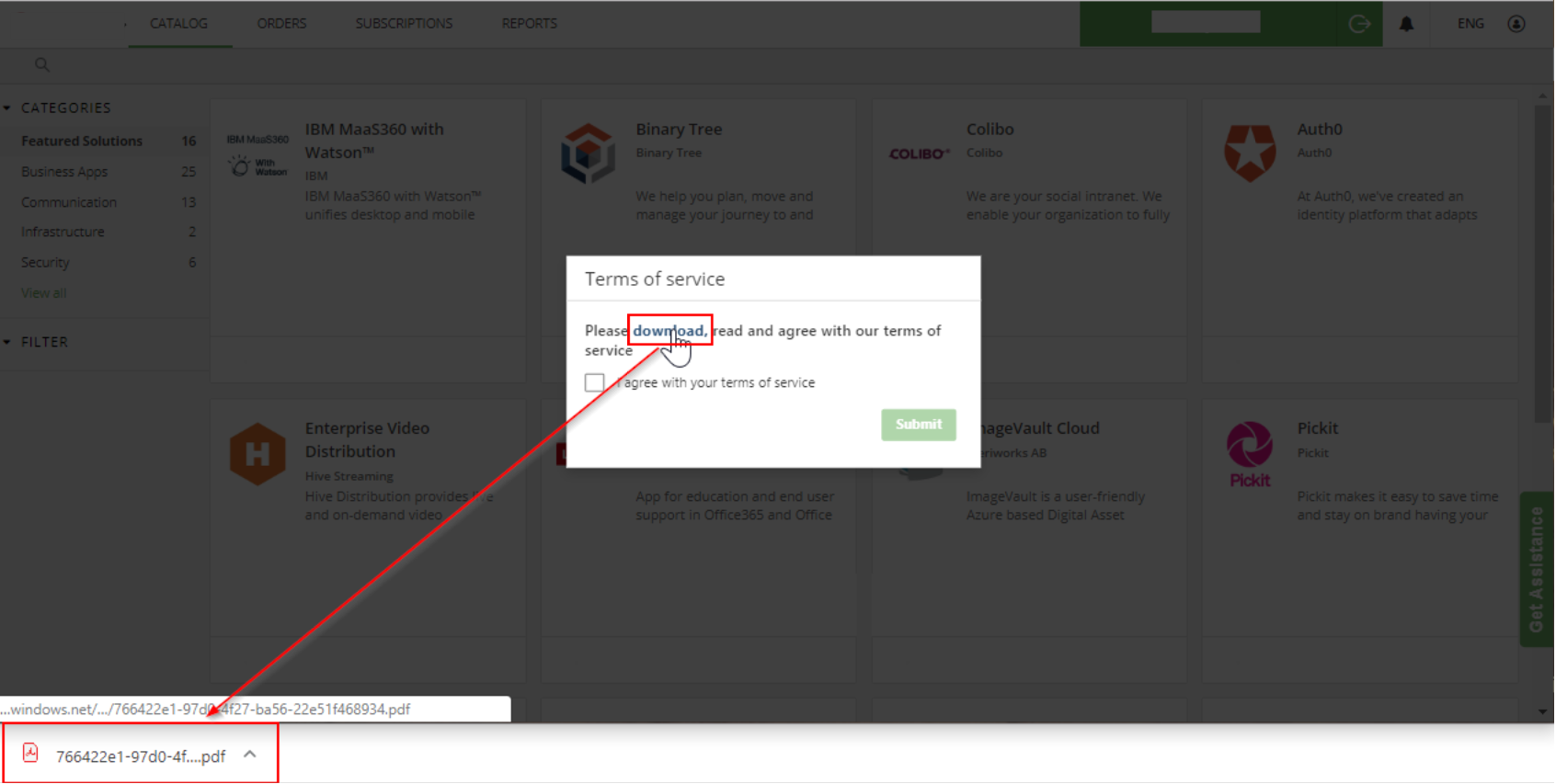 ↓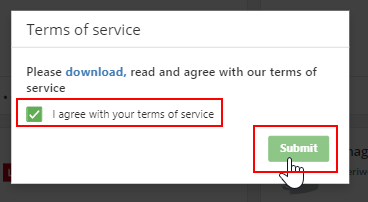 After the Customer agrees to your T&C, work can be continued according to the assigned user rights.
Add new T&C.
To add new T&C, Upload new by doing the steps above, it will override old T&C.
Hide T&C.
If you wish to hide T&C, take out the checkbox mark for "Require new users to accept" then users will not see T&C. To make visible again, select again "Require new users to accept".