How to Create new Seller?
The distributor is able to authorize Sellers to access and use the Platform. The distributor owns all of the relationships with its Sellers. Seller is permitted to use the Platform only based on the agreement between Distributor and Seller which governs the use of the Platform. Sellers are created by submitting the form via the Distributor Platform ("Create New").
As the Seller Platform is created, Seller receives the invitation link for registration and access to its Seller Platform.
When logged into the Back-end management functionality, on the first page you have the following view and, in this article, we will review how to Create new sellers:

There are several fields that must be filled in before the Seller platform is created.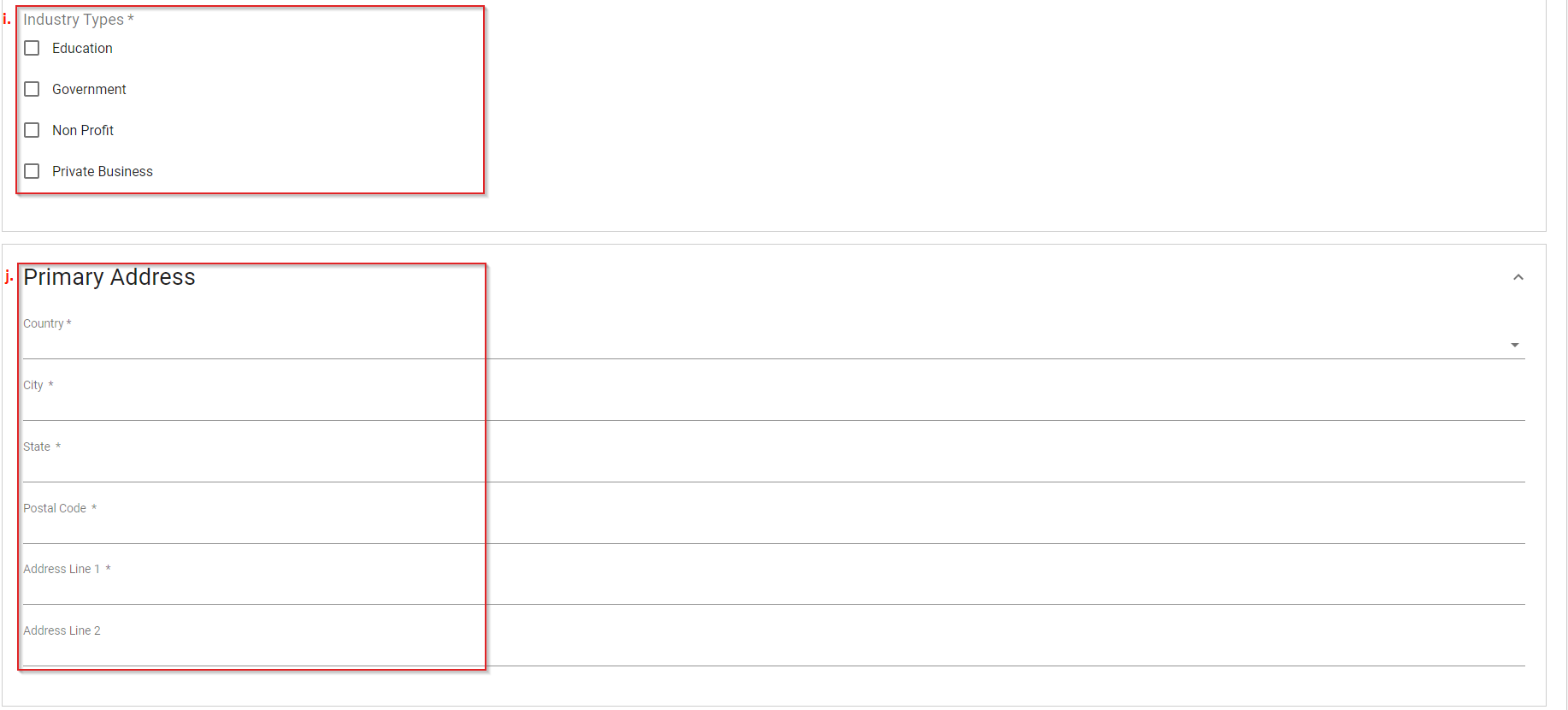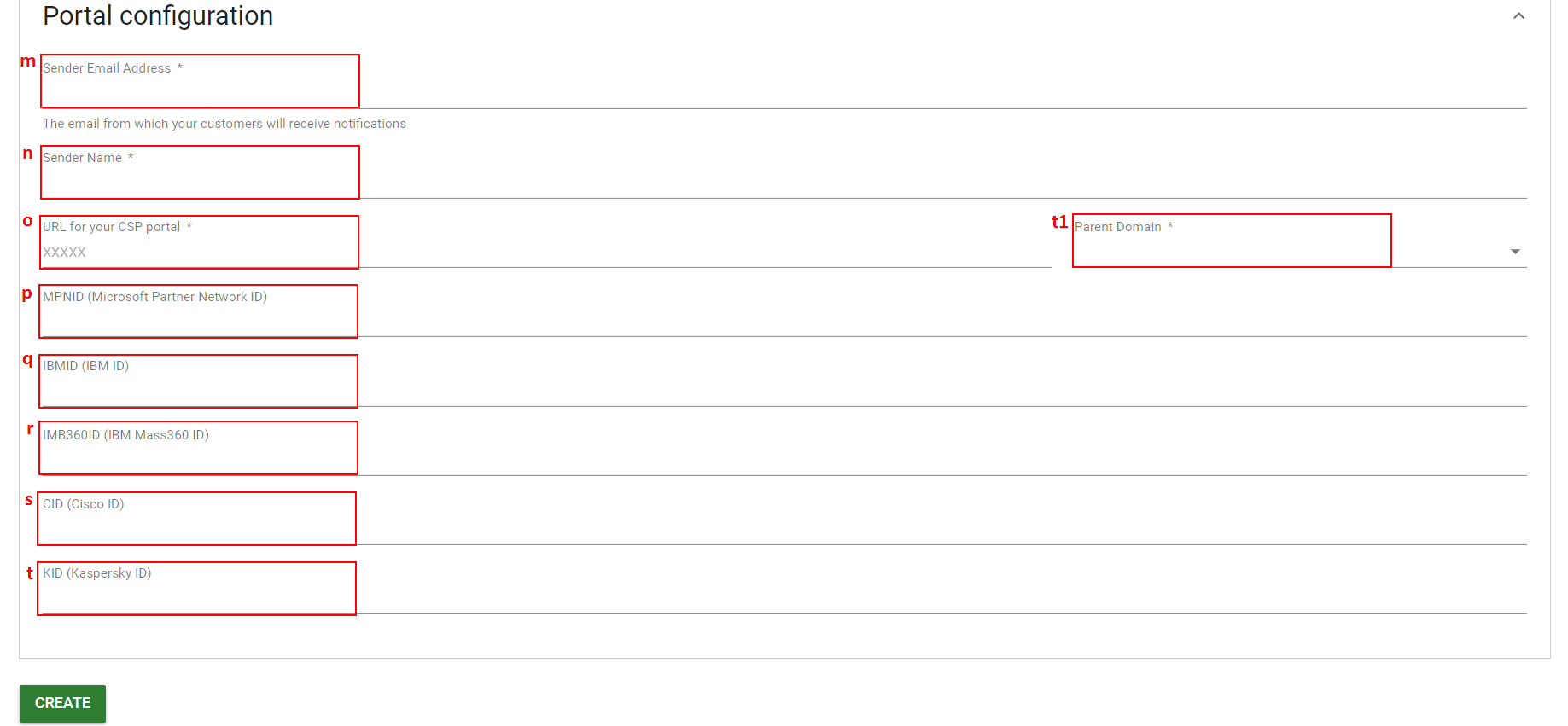 a. Custom Id - Enter into the field "Custom ID" value (known ID).
b. c. Full Name (Registered Company Name) d. e. f. g. ​h. i. Industry types - Define the Industry of the seller.
j. Primary Address - Add the Primary Address of a seller.
j.1 If the Billing Address is different than the Primary Address, the check-box must be ticked and respective fields must be filled in:
k. Primary contact - Add the Primary Contact information field. By default, Billing Contact will be the same. The primary contact will receive the first user invitation to its (Seller's) platform.
l. If Billing Contact is different than the Primary Contact, check-box must be ticked and respective fields must be filled in. Additional check-boxes should be ticked and fields should be filled if there is the additional contact information for "Service Desk", "Account Manager" and "Authorized contact".
m. n. Sender Name - from whom the Seller notifications are sent out.
o.
p. MPNID - known Microsoft Partner Network ID of the seller.
q. IBM ID - IBM Registration ID number of the seller.
r.
s. CID (Cisco ID) -ID of the seller.
t.
t.1. Parent domain - by default Parent domain rethinkportal.com.
Select Create to proceed.
In case some fields are not filled in, the system will show that "Form has errors":

When the platform is ready and "Approved" by Distributor Admin, the Primary contact will receive an invite, where he has to create his password to log into the platform with the "Account" option.
Note! The seller platform takes 30 minutes to be created fully. When a seller platform is created, the warning message will appear: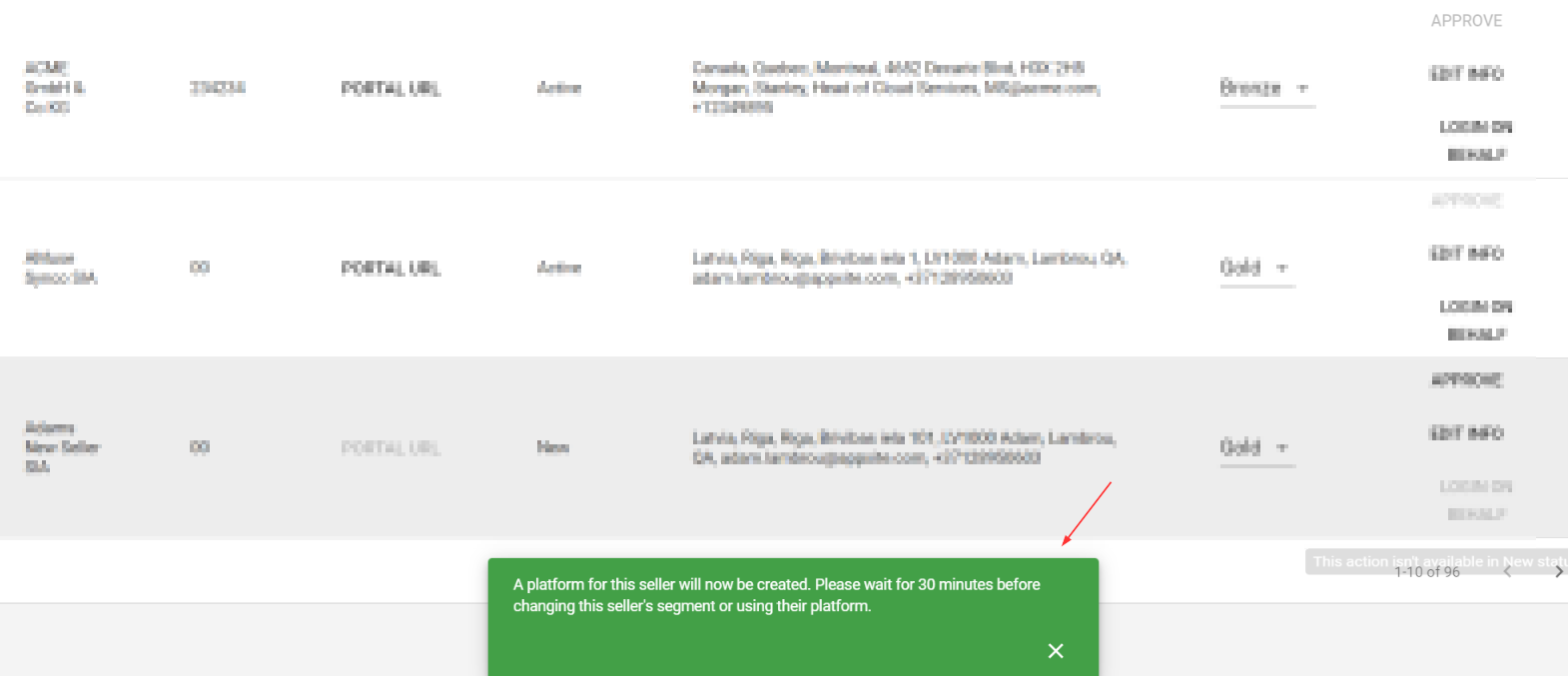 A message is displayed after selecting the "Create" button on Create seller form:
"A platform for this seller will now be created. Please wait for 30 minutes before changing this seller's segment or using their platform."
1
1
Was this article helpful?
1 out of 1 found this helpful