SKUs Price List (1) view will allow you to see prices and other details for the vendor offers.
Apply filters (2) - Offers and/or Product Family - to select the offer you want to view.
Select Focus mode (3) to see the list of offers in a wider view.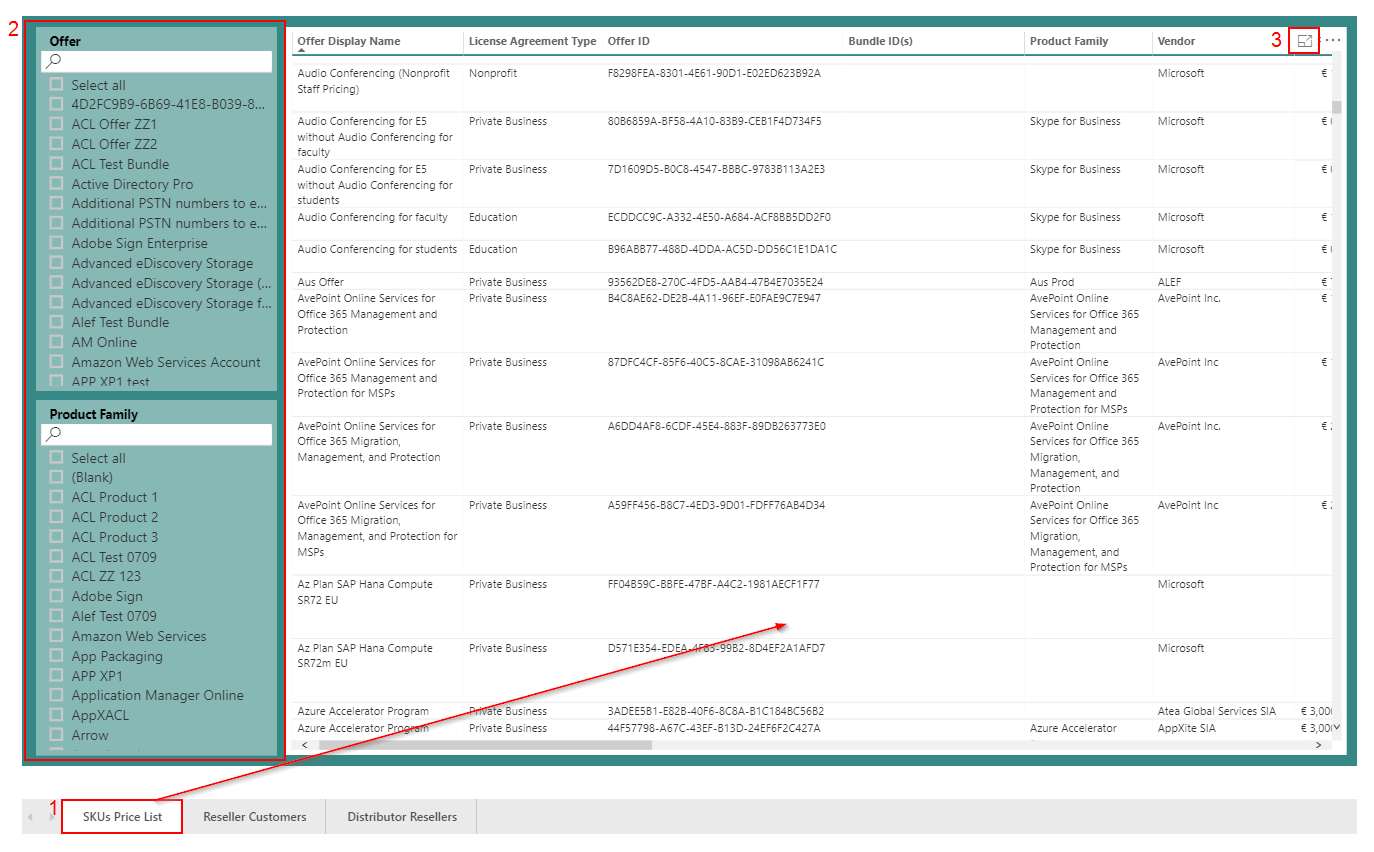 The following information about vendor offers can be seen/viewed:

...


...

Offer Display Name
License Agreement Type
Offer ID
Bundle ID(s)
Product Family
Vendor
ListPrice
ERPrice
Effective price Bronze
Effective price Silver
Effective price Gold
Max Seat Count
Secondary License Type
End Customer Type
Created On
Material
Usage Country