1. Seller Customers - the view will allow you to see a list of all Customers of all your Sellers.
2. Apply filters - Seller and/or Customer - to select the information about the customer you want to view.
3. Select Focus mode to see the list of customers in a wider view.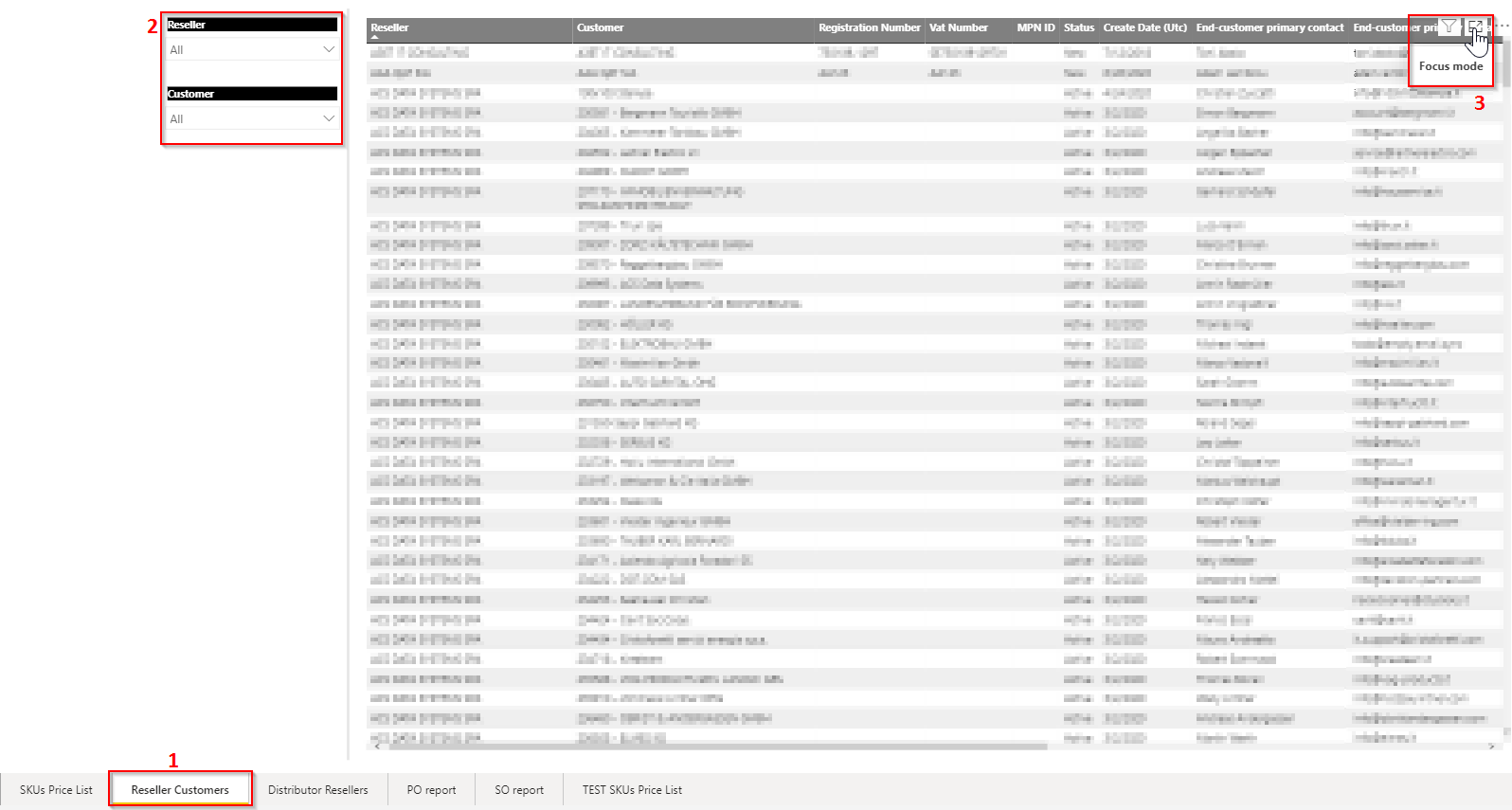 The following information about Customers can be seen/viewed:

Reseller
Customer
Registration Number
VAT Number
MPN ID
Status
Create Date (Utc)
End-customer primary contact
End-customer primary contact email
End-customer primary contact phone
Azure Tenant Name