A distributor with access to partnerhub.appxite.com is able to access it from the navigation of the main platform to be able to use identity providers that were customized on the main platform.
The "MY SELLERS" button redirects to partnerhub.appxite.com and keeps the user logged in.
The distributor is able to manage the product catalog with respect to each of its Sellers. By doing so, the Seller Platform will reflect the products and buying prices determined by the Distributor. 
In order to access Seller Management Catalog Customize, you must have "DISTRIBUTOR ADMIN" rights. Log-in to the platform and select the Catalog → Seller segments, choose the existing segment from the list or create a new segment.
In order to create a certain Catalog to a defined Seller (Tenant) Category, you must create a category via Back-end management: Manage List of Sellers.
Note!
If Category is assigned before APPROVE action of the platform, Seller price (Vendor price + Distributor Markup %) will be assigned immediately with platform creation.
If the Category is assigned after APPROVE action of the platform, the Seller price (Vendor price + Distributor Markup %) will become effective from the next day after platform creation.
Once the Seller Segment is assigned and reseller is approved, the Product Catalog on reseller's portal becomes independent with the initial setup based on the corresponding Segment.
All further changes to reseller's catalog can be made from that reseller's portal only, with the exception that:


Distributor can still bulk-add new offers to catalogs of all the resellers in the corresponding segment.
Distributor can still access partner's platform and fully manage their catalog from there one at a time.
1) First, select the Tenant category for which you want to create the Catalog. All default catalog categories will be empty - No products available.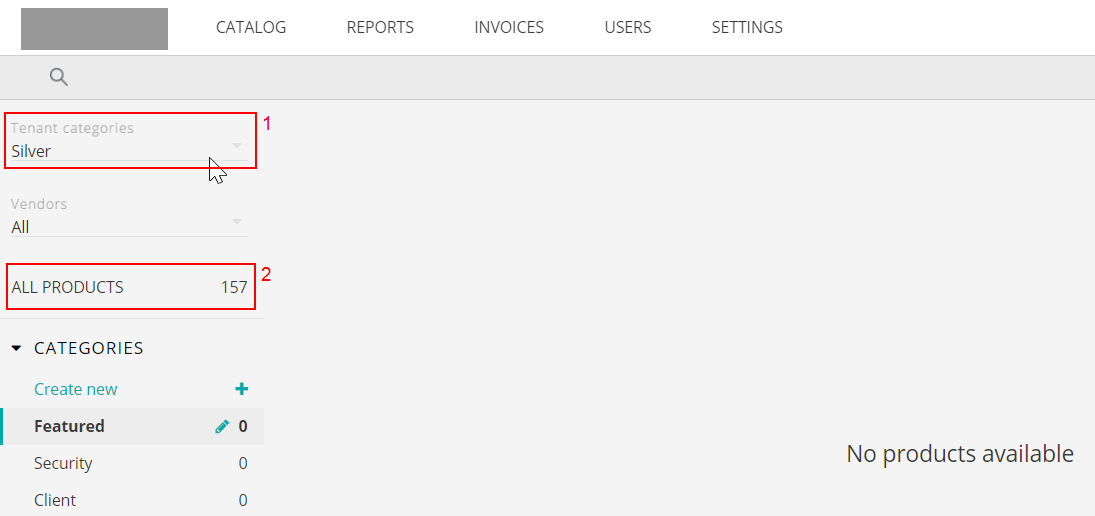 2) Select all products to see all the available products that are in production:

Create the catalog for selected Tenant categories as per your desire.
1
-1
Was this article helpful?
0 out of 1 found this helpful