How to follow sections in the Knowledge base?
You can follow the section in the Knowledge Base. By following the section, you will receive notification that the article for that section has been added. However, you will not be notified when updates are made to existing articles.
To follow, login into Knowledge Base with AAD account or work email. In more details read the article → How to access the Support Ticketing system and the Knowledge Base?
To follow the article or section: 
1. Open Category → open section → press Follow.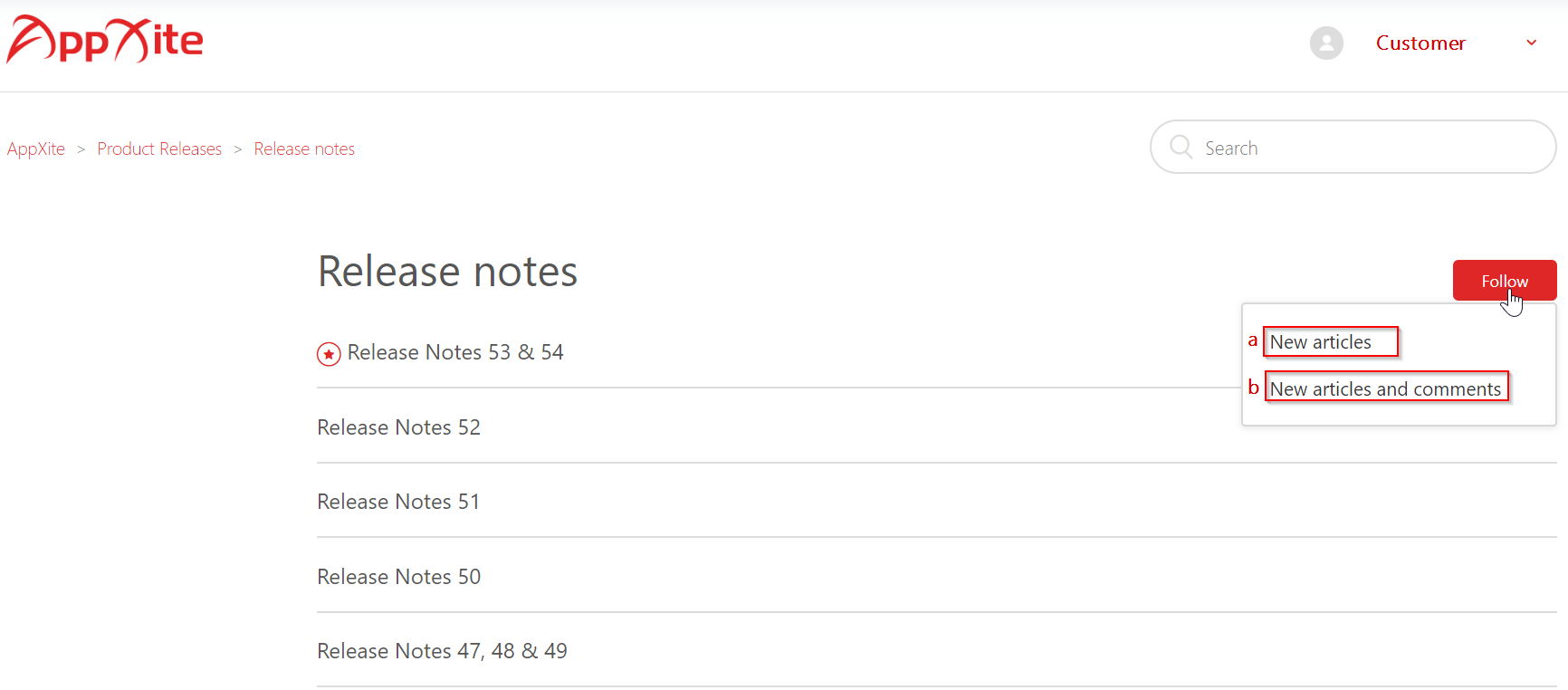 2. Select what you would like to follow:
a. New articles - you will receive email notifications for new articles.
b. New articles and comments -you will receive email notifications for all new articles and any new comments.

A blue banner will appear across the page saying "You are now following this section". If you would like to change what you are following, click the following button to bring up the drop-down menu and make your selection. Your current selection will have a checkmark next to it.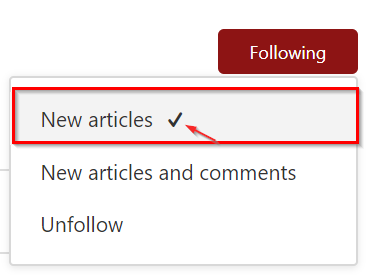 To sign up to follow release notes please click here: Product-Releases 
To sign up to follow platform news please click here: News 
0
0
Was this article helpful?
0 out of 0 found this helpful