1. Click on the license name and the following table will open: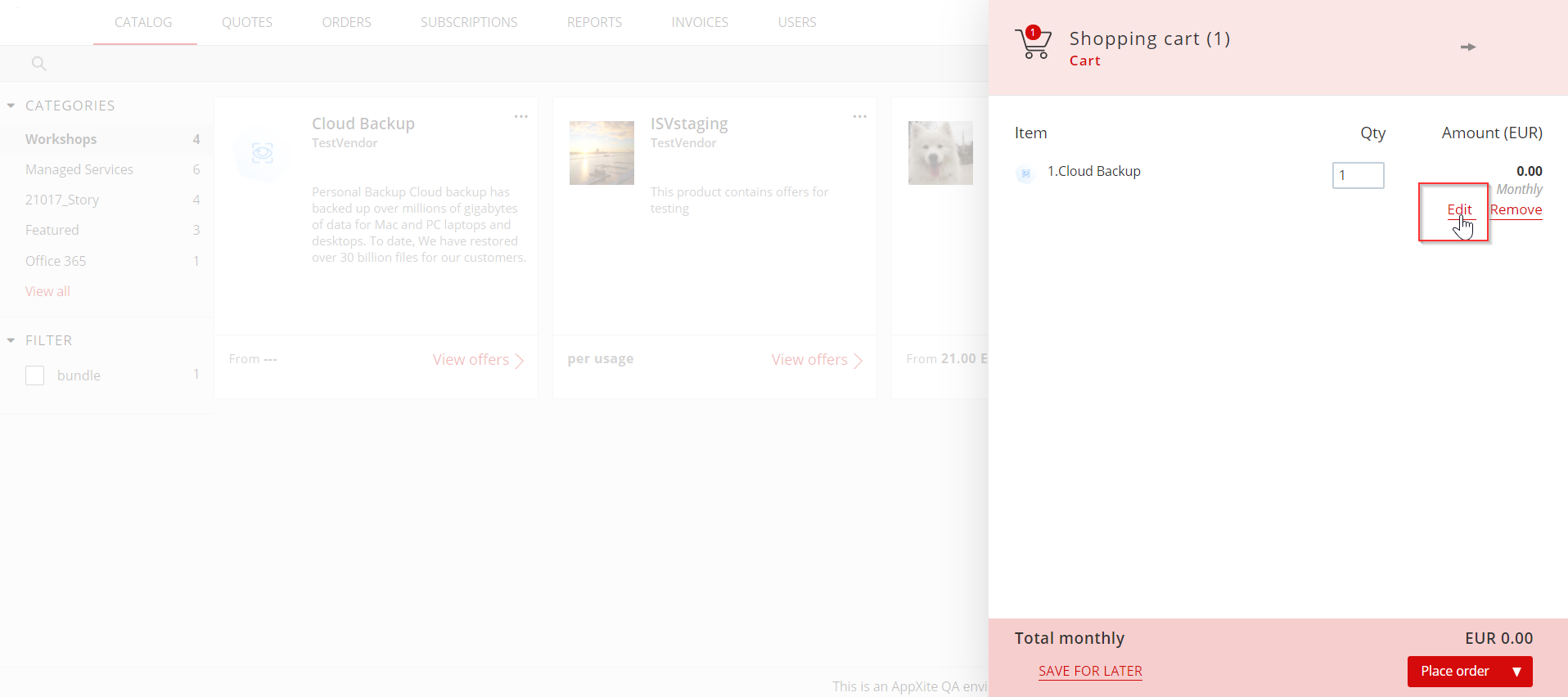 Select the Edit button.
A pop-up window will appear: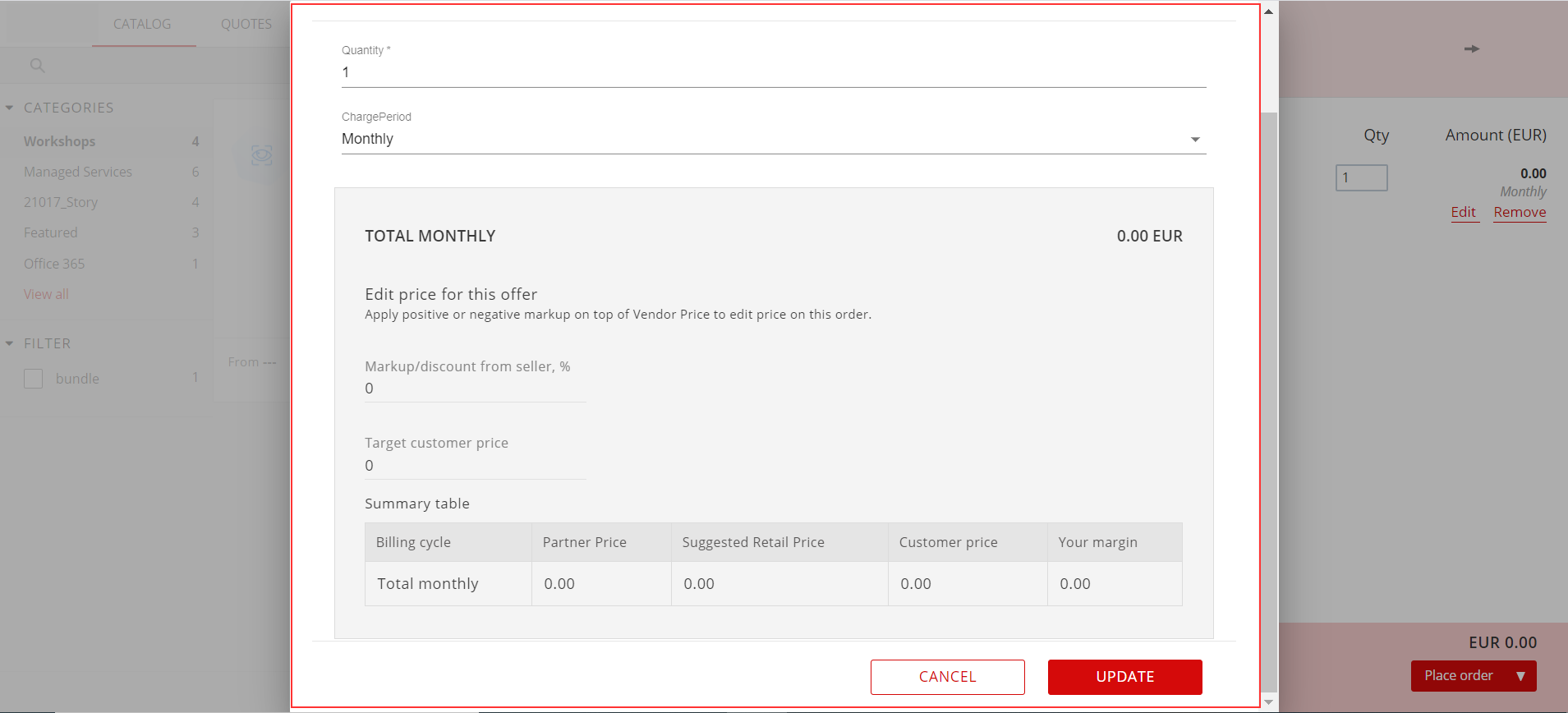 Apply changes if needed, select the button Update.
2. If necessary, the selected subscription can be removed. If this is done, a pop-up window will appear so those changes can be approved: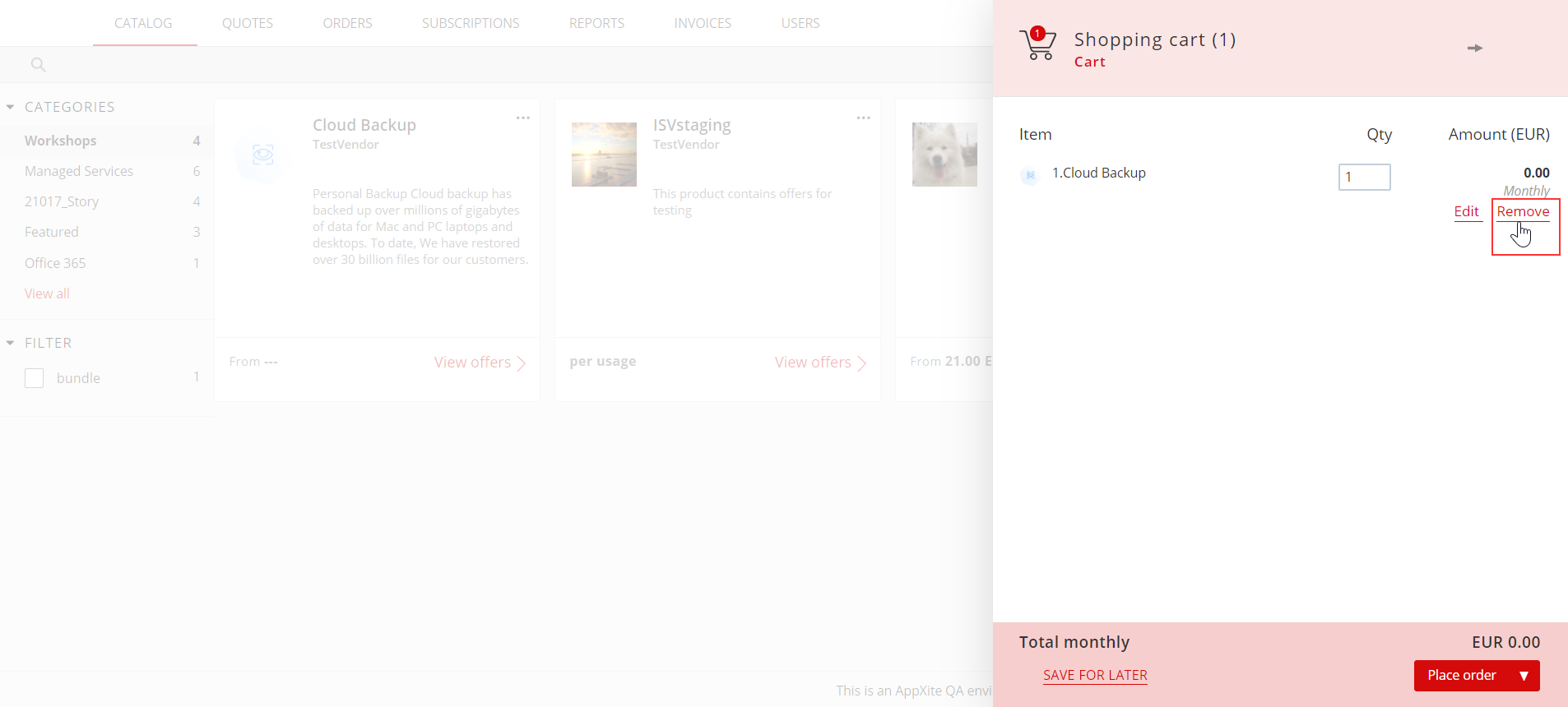 3. The order will be saved in the shopping cart for later check-out, even if it is not submitted by pressing "Place order".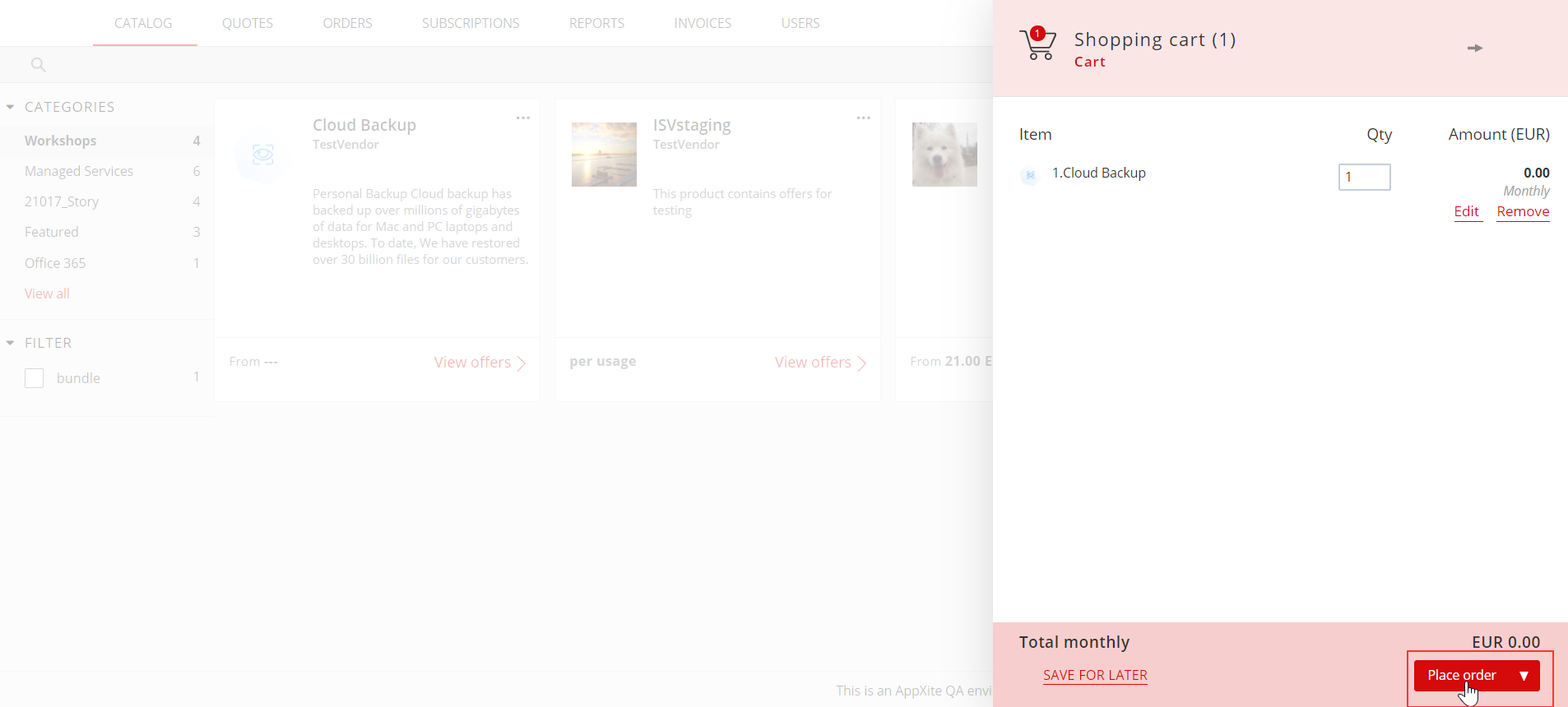 ↓

Follow the next step to complete the purchase. How to place an Order?
0
0
Was this article helpful?
0 out of 0 found this helpful