Notification trigger: New user is invited (to any organization)

Recipients:

The newly invited person
Once you have invited an end customer to the Seller's platform, an automated email will be sent to the invitee(s) containing the below message.
Note! The invitation will remain valid for seven days.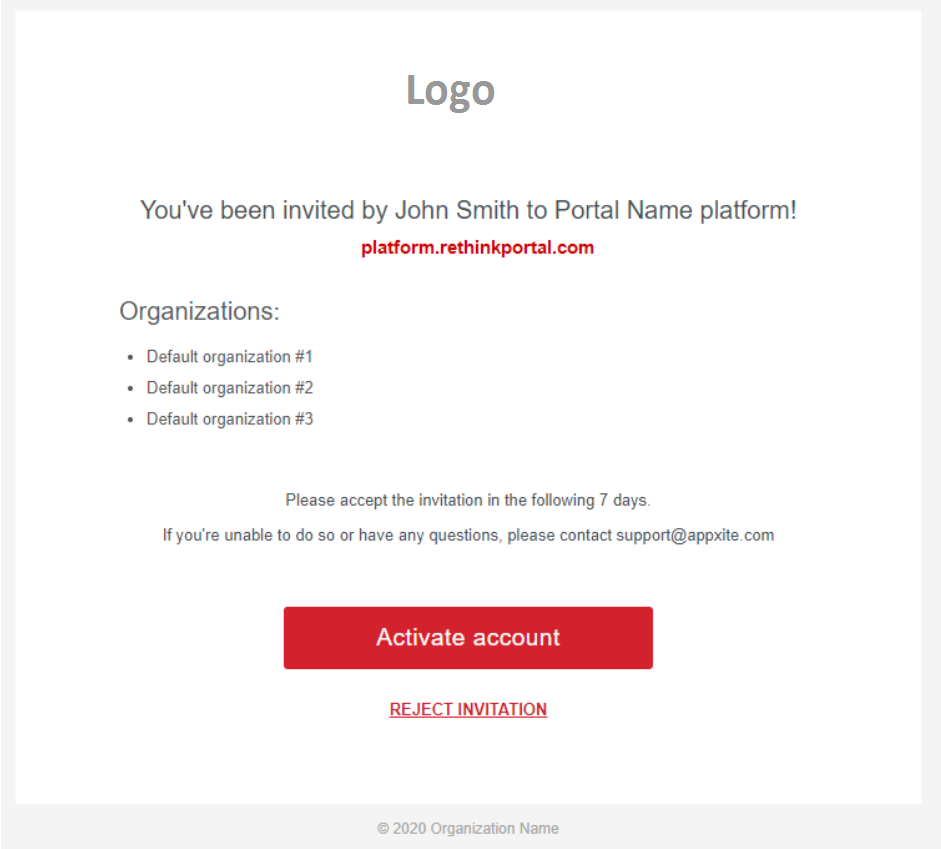 In more detail, read the article How do I register on the Platform?
0
0
Was this article helpful?
0 out of 0 found this helpful