What is the constant function?
The constant function is used to provide a way to define a very simple price. Always returns to the fixed price. In order to create a pricing plan with "Constant", select control: (1)
a. add the desired name for the control.
b. specify minimum and maximum values.

Note! When you set the number for the maximum value you can not choose a number more than that.

By selecting "Price" you can switch to price configuration.
c. In Price is vendor price. Retail Price is a suggested retail price.
You can switch to preview mode by selecting "Preview".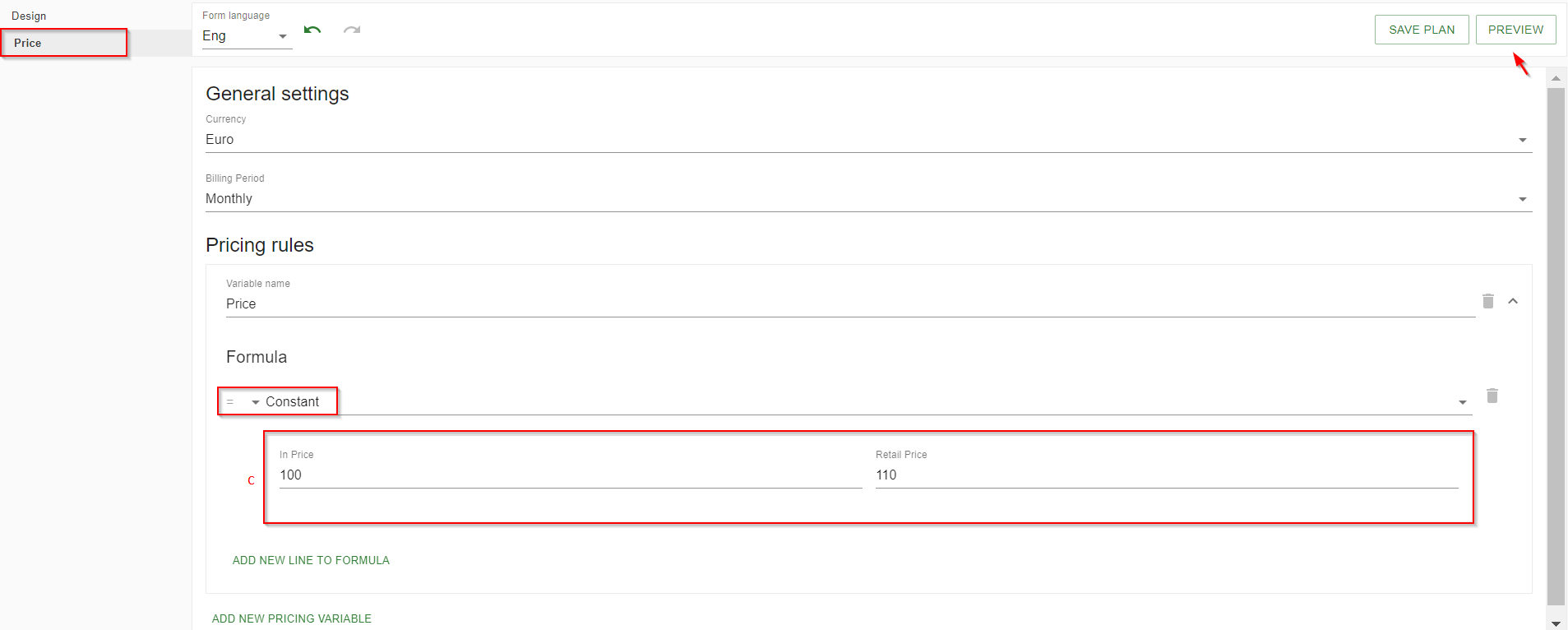 The section will be open in a new window.
In Price and Retail Prices will remind constant despite the selected amount (up to maximum value).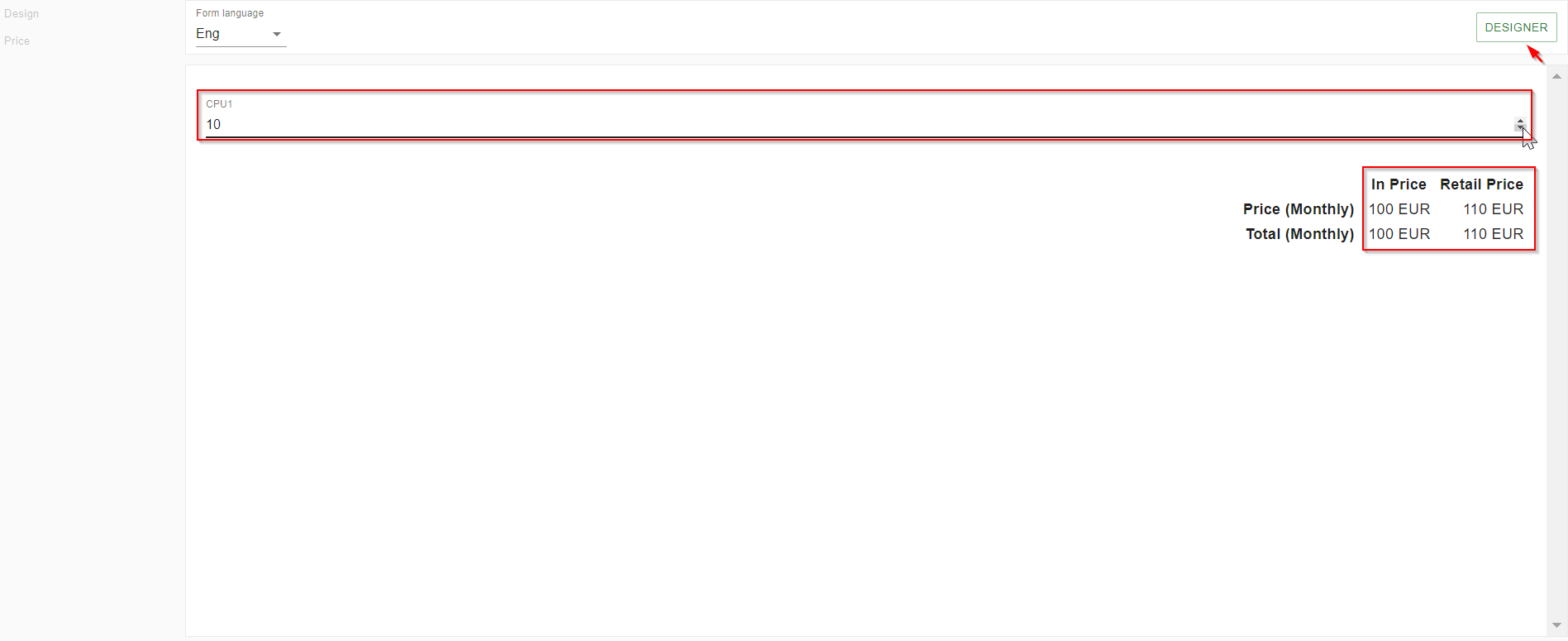 0
0
Was this article helpful?
0 out of 0 found this helpful