How do I access CPQ/SKU builder?
There are two ways how to access CPQ.
1. Go to: Vendors / SKU Builder (appxite.com) You need to be logged in into your organization in order to have access to CPQ.
Create an offer through Product Management. In more detail read the article How to Create new offers?
Note! "Use advanced pricing plan" must be turned on under the offer configuration section.

After creating an offer, select the "View offers & Bundles".

Select the "Edit pricing plan".

After selecting the "Edit pricing plan" the section will be opened in a new window. Select "Create a new plan"
choose an effective date

choose Country - Provides the possibility to purchase offer with the price which corresponds to the price from the price list ,according to the end customer country. More info can be found HERE.
select "OK".

Note! One offer may have several pricing plans, but only one should be effective.
2. Another way to create a pricing plan can be done through offer configuration page: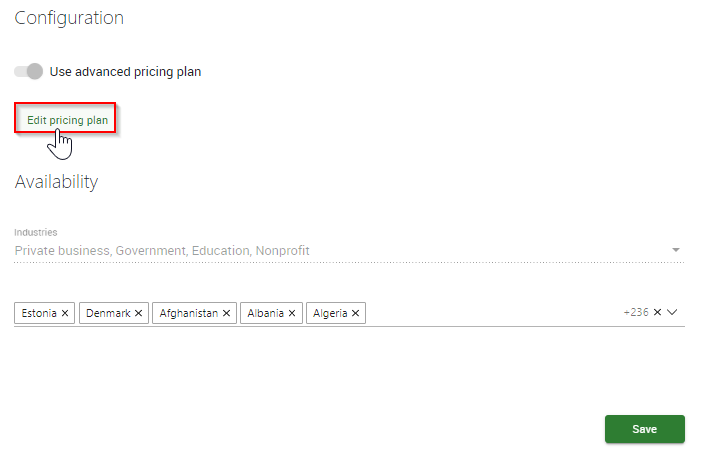 Note! In order to access CPQ, the user should have a "Product Manager" role.
0
0
Was this article helpful?
0 out of 0 found this helpful