How do I log in with "Account" option?
Account → your e-mail address and a password that you choose and is being registered in the database via self-registration.
To log into your platform with the "Account" option, your account should be created via self-registration and invited by your seller to the platform as a user.
1. Select the "Account" option.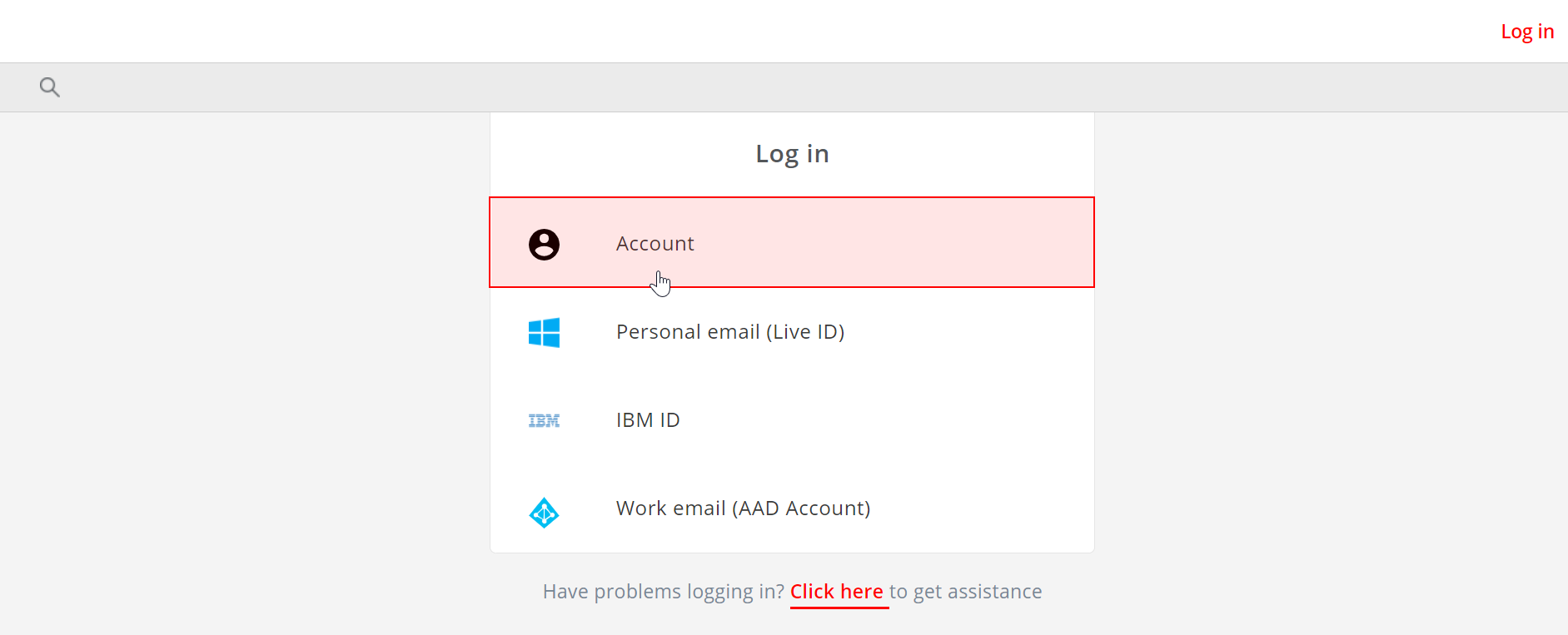 2. A pop-up window will appear, choose "Log in".
3. Enter your email: name.surname@domain.com into the "Email" field and your password in the "Password" field.
4. Select "Log in".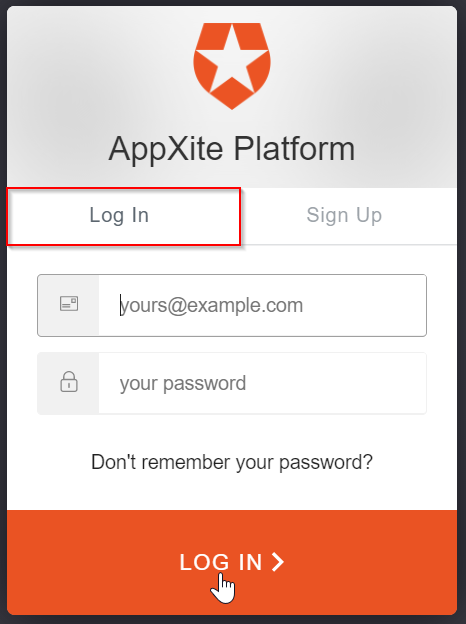 0
0
Was this article helpful?
0 out of 0 found this helpful