How to log in with Personal email (LiveID)?
If you want to access the platform with the email address that is linked with your LiveID account, the "Personal email (Live ID)" login option is to be used.
Personal email (Live ID) → your e-mail address and a password that you choose and have signed up for a Windows Live ID (Live ID account must be registered at https://www.microsoft.com.)
To log into your platform with a Live ID Account:
Select a Personal email (Live ID) option.
Enter your email: name.surname@liveidemail.com into the "Email" field.
Click "Next".
Enter the password from your LiveID account

and Sign in

.
↓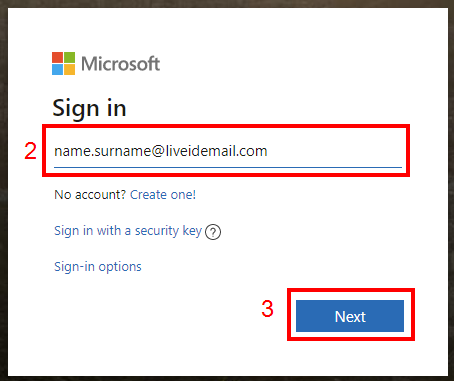 ↓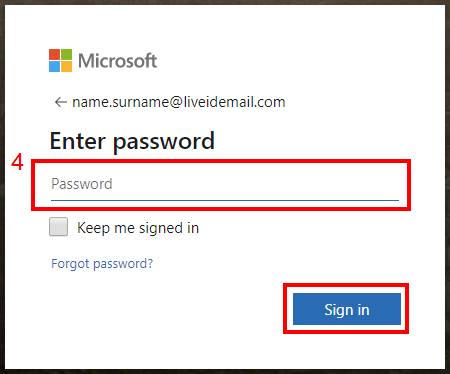 1
1
Was this article helpful?
1 out of 1 found this helpful