AvePoint offers includes a free trial period until the first billing date of the next month. This means no matter at which date you choose to place an order, you will be billed only from the 1st day of the next months.
Check out AvePoint Onboarding Guide for Elements.
Once order is completed Admin that was indicated in the order form will receive a welcome e-mail with instructions from AvePoint: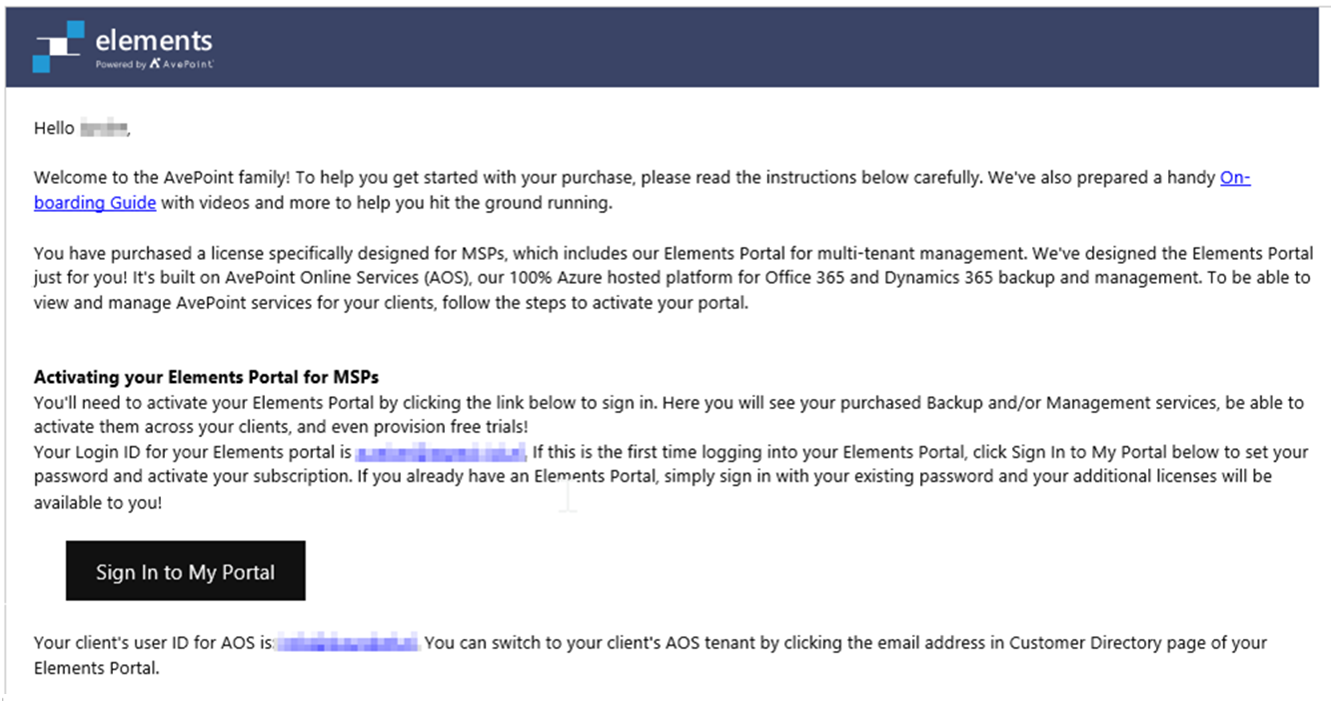 After you have Signed-up in your AvePoint portal it will assign the license code that will be sent to the same Admin indicated in the order form. Download guide and follow instructions on how to activate the code.