How to accept Quote as a customer?
Once the quote has been sent by the Seller, the customer will receive an e-mail notification.
In order to accept the quote select the "Accept" option.
Note! Only Customer and Customer Admins of the customer organization can accept the quote. Accepting the Quote will place the order.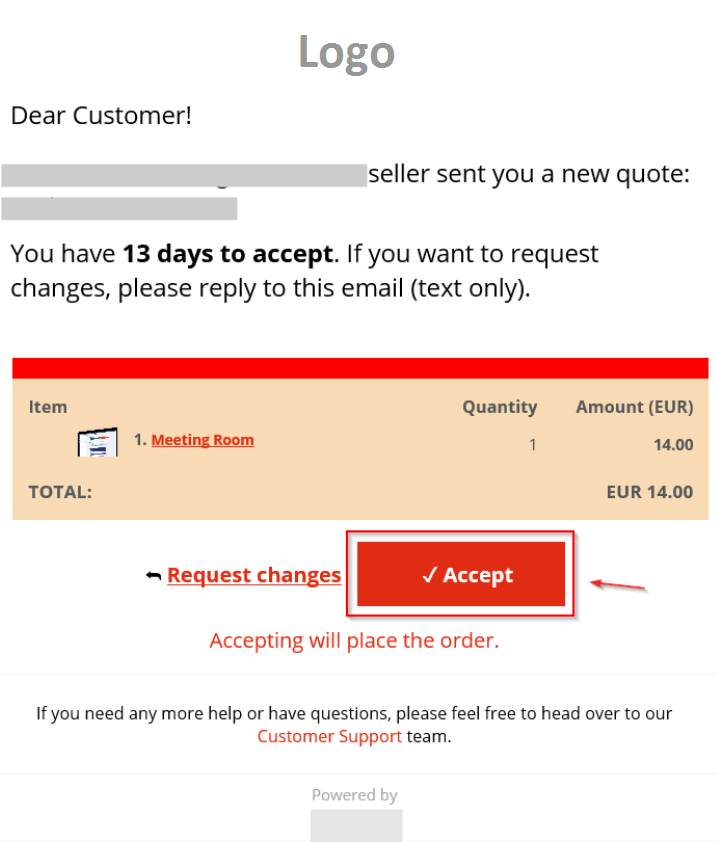 a. After accepting the quote, a pop-up window with the Terms & Conditions will appear. Read the Terms & Conditions and press the "I agree" button to continue.
.
Do you want to request a change to the quote, read the article - How to request a change?
0
0
Was this article helpful?
0 out of 0 found this helpful