How to Request changes to Quote as customer?
Customers can request changes to the quote by sending an email reply to a Quote received email notification. In order to request changes, select "Request changes".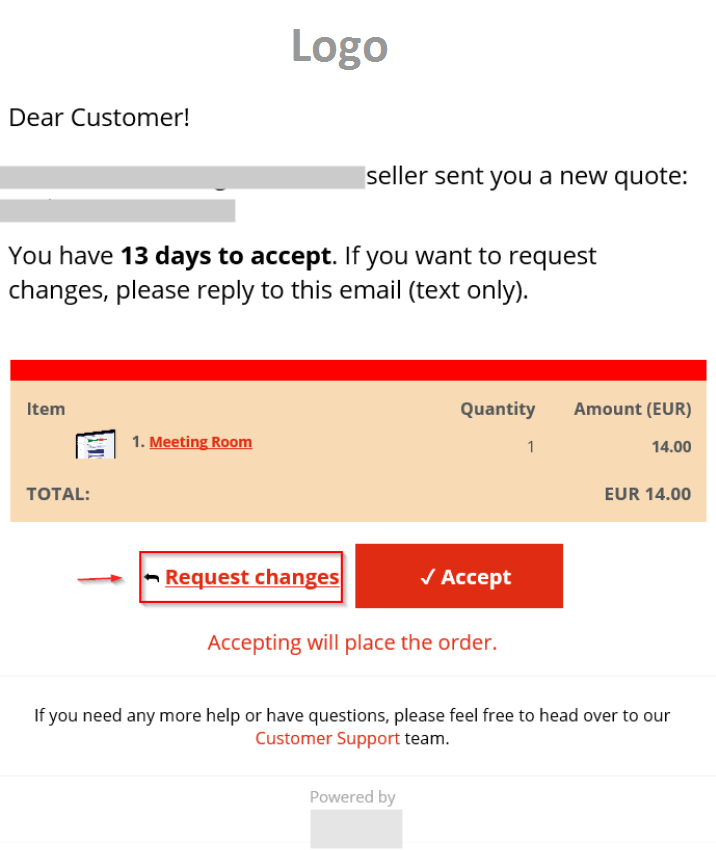 The section will be opened in a new window, type your comment, and select the "Request changes" button.
0
0
Was this article helpful?
0 out of 0 found this helpful