How to convert trials subscription to production?
This article describes how to convert trial subscriptions into production.
Log in on behalf of the customer and select the Subscriptions section. Select a trial subscription from the list:

On the subscription page, select the button "Convert".

A pop-up window will appear, select "Add to cart" to continue.

After confirmation, a pop-up window with a purchase summary will appear on the right side of the screen, select "Place order".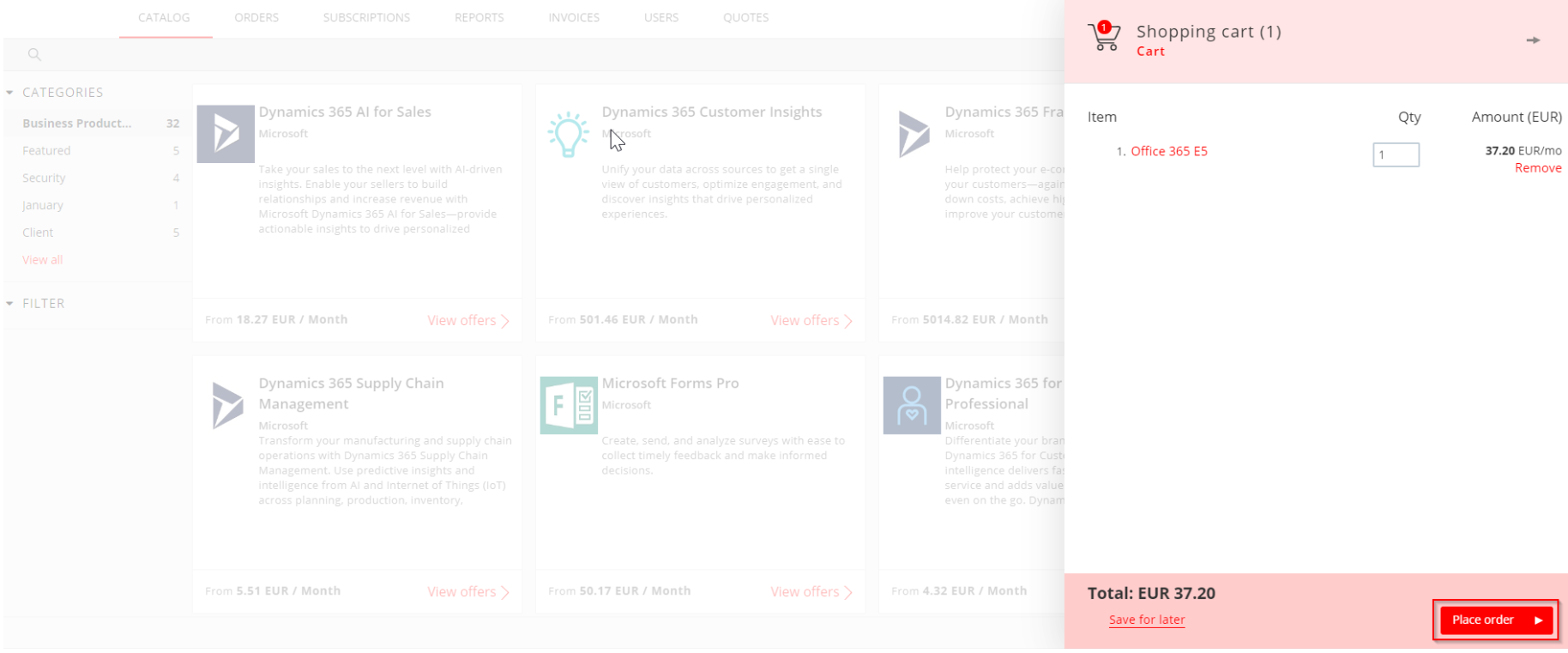 After Place order action, you will be asked to
agree to Terms and Conditions
.
Read and Agree with Terms and Conditions.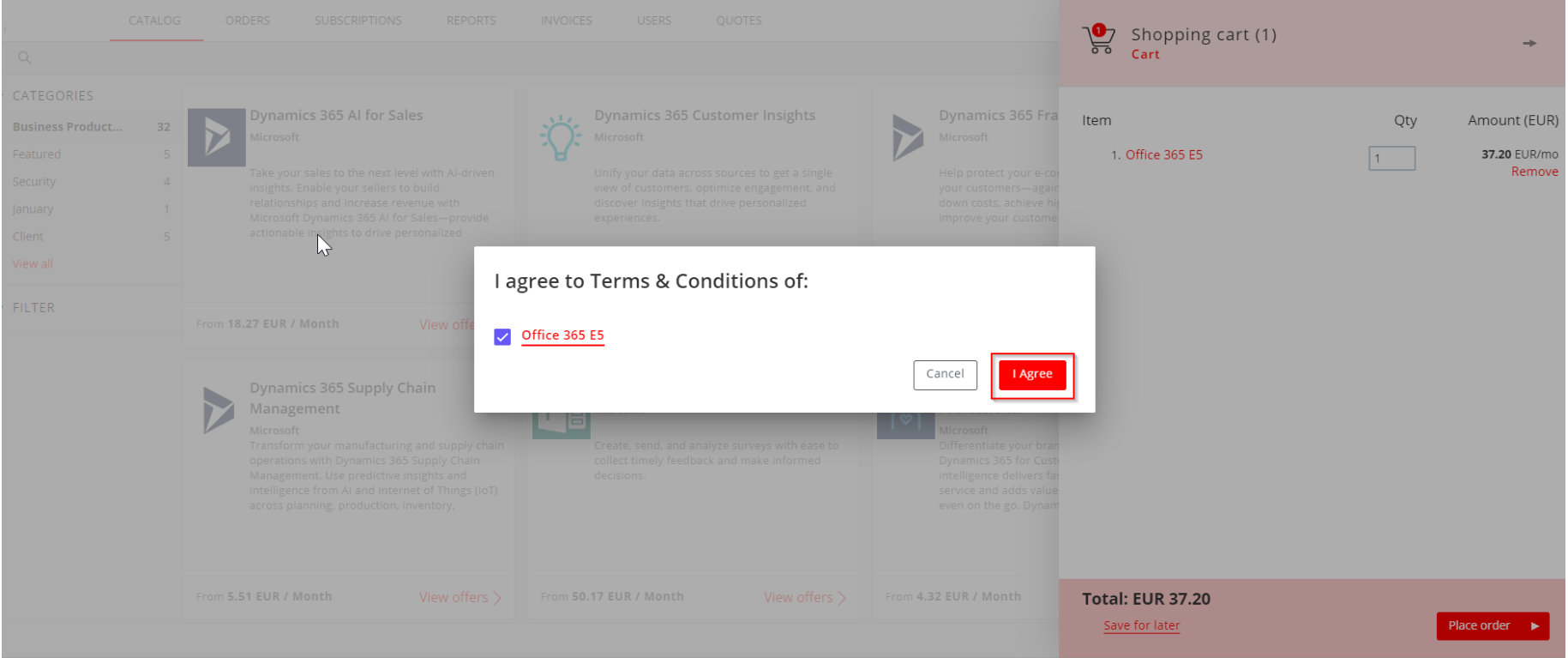 ↓

1. Once complete, you will receive the Converted subscription, Order Number, and Order Summary.
2. View orders - when an order is submitted, it can be found in the ORDERS section, where you can follow the statuses of its completion.
3. Continue Shopping - choose other licenses, add them to the cart, and place the order.
In order to check reports for trials read the article
Reports
0
0
Was this article helpful?
0 out of 0 found this helpful