What is the difference between Product and Offer in the catalog?
When you will log in to the platform, you will see the product catalog. A product catalog is simply a database of information about all the offers. The product is a family of offers. Each product may have several offers.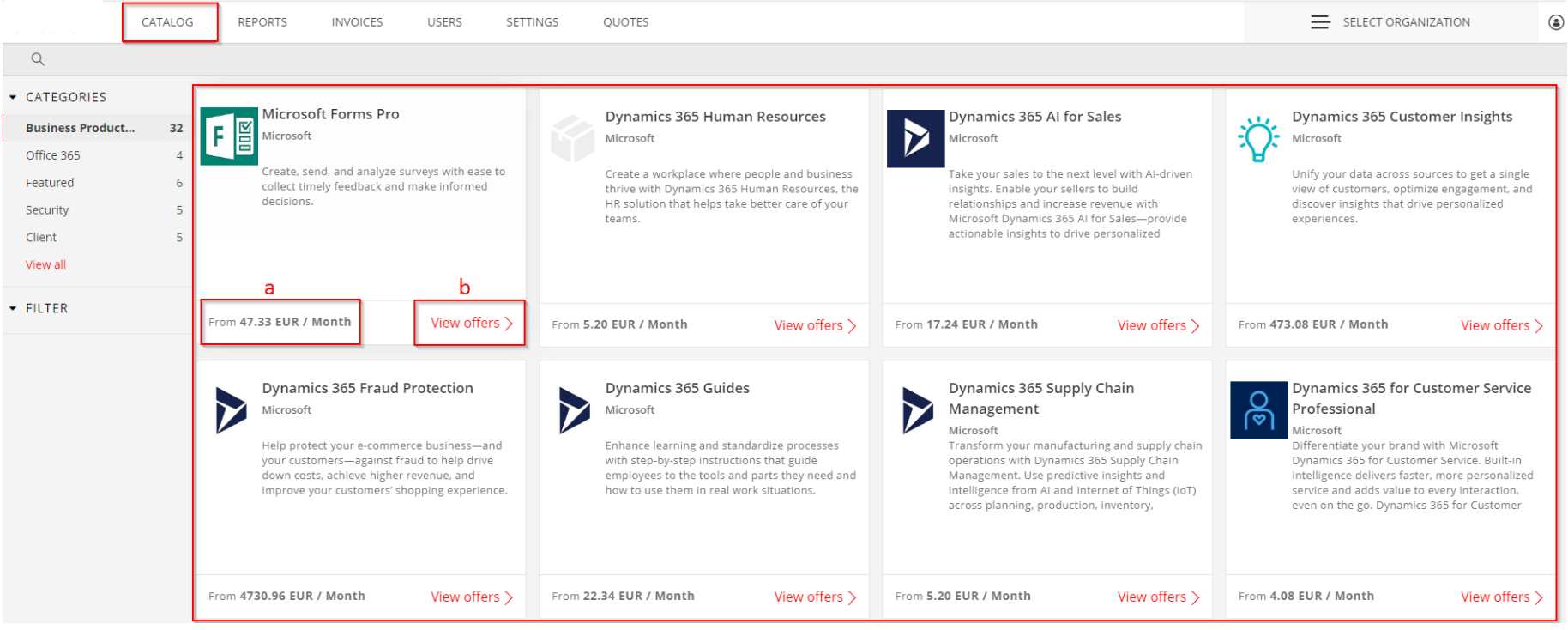 a. you can see the lowest price of the offer in the product family.
b. you can view offers under the product.
An offer is an item in the product family with the prices and can be purchased.

c. The "more information" (1) link in an offer will provide an extended description.
b. Press "Buy Now" (2) to add the offer to the Shopping Cart.
3
1
Was this article helpful?
2 out of 3 found this helpful