This article explains how the seller will be able to select which currencies should be available for his customers. S
elect the
"Settings"
tab, on this page, select
Payments
-> Currency Exchange. Select the desired currency and press the Save button.

Note! The checkbox a."Allow customers to use a preferred currency" must be checked. Customers can select their preferred currency from the list of currencies enabled below.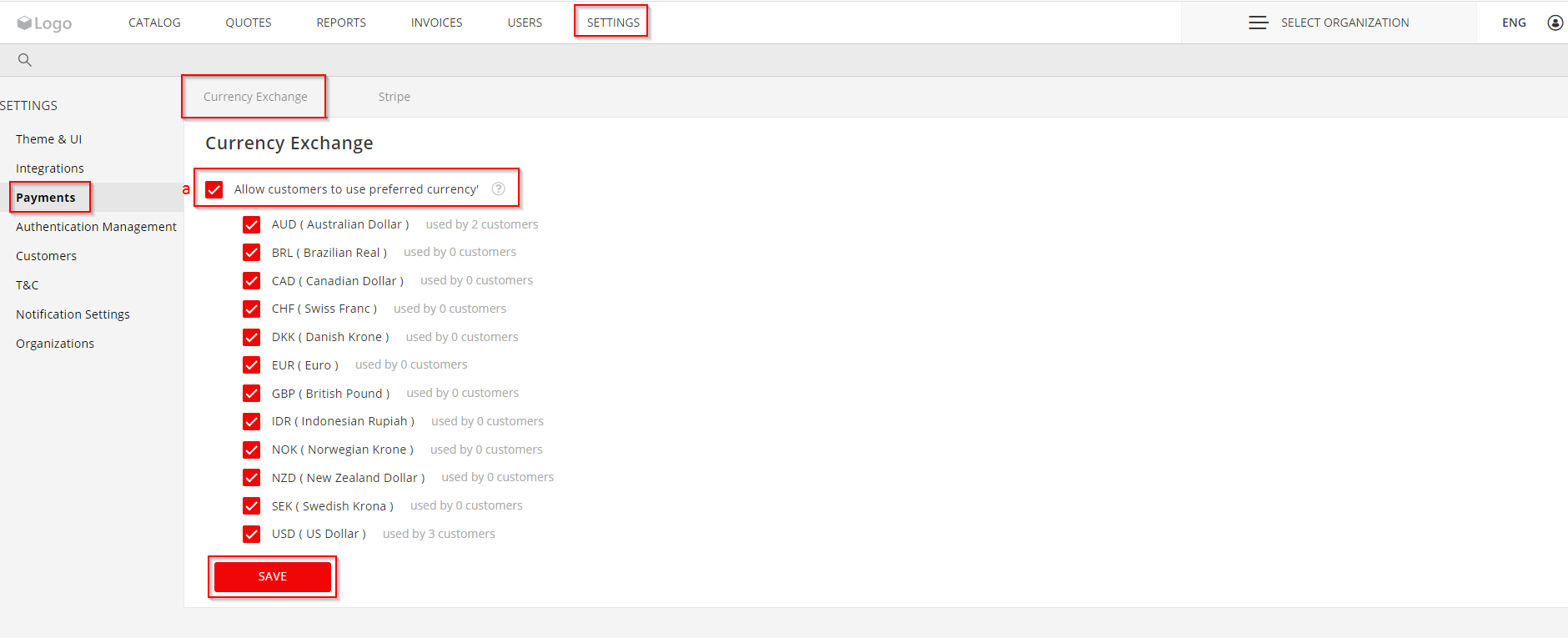 On the invoice date, the invoice amount is calculated using the exchange rate on that day. If the Seller wants to deselect the currencies the pop-up message will appear with the following text:
"3 Customers are using the currencies you deselected. Are you sure you want to disable them?
Customers can select a preferred currency.
In order to select currency as a customer, it is necessary to go to the organization's information section. Select Edit icon (pencil) can be seen next to Preferred Currency.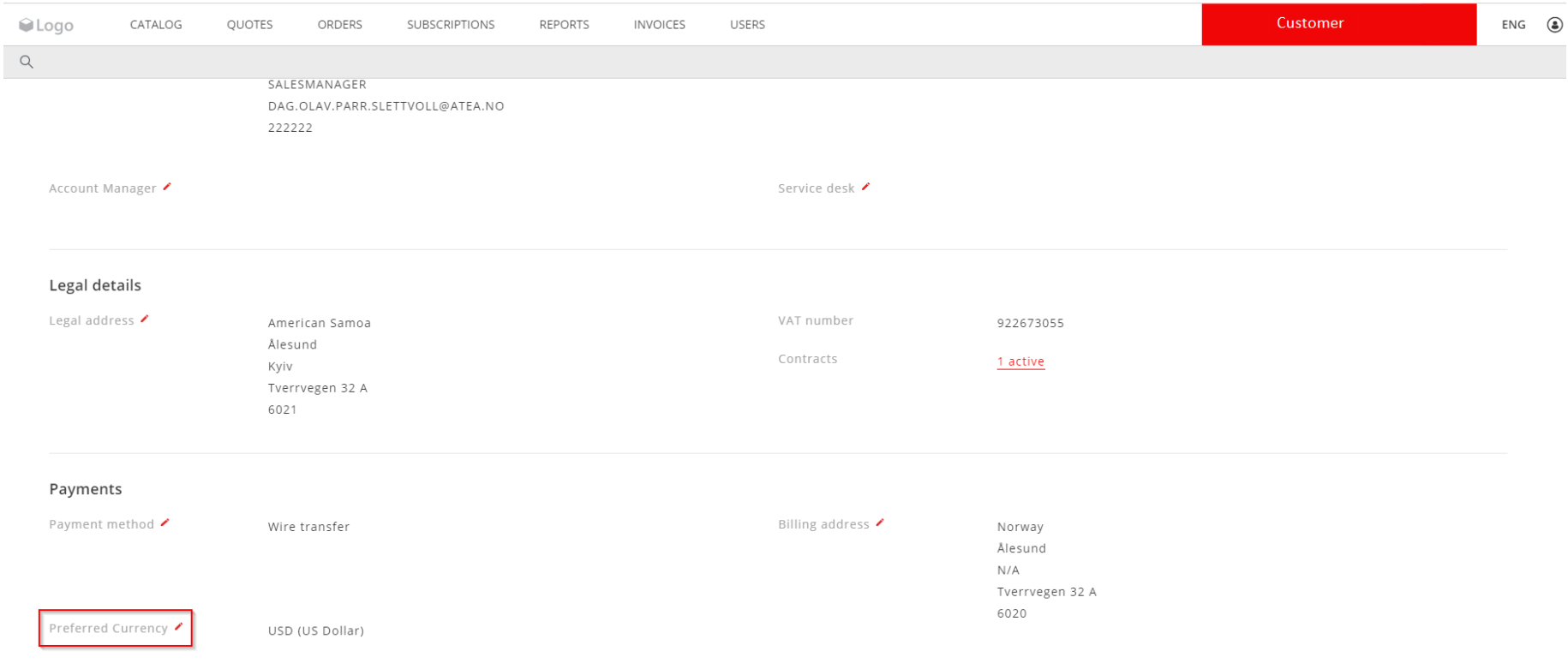 After selecting, a pencil icon, a pop-up window will appear on the right side of the page:
Select the preferred currency press the Save button.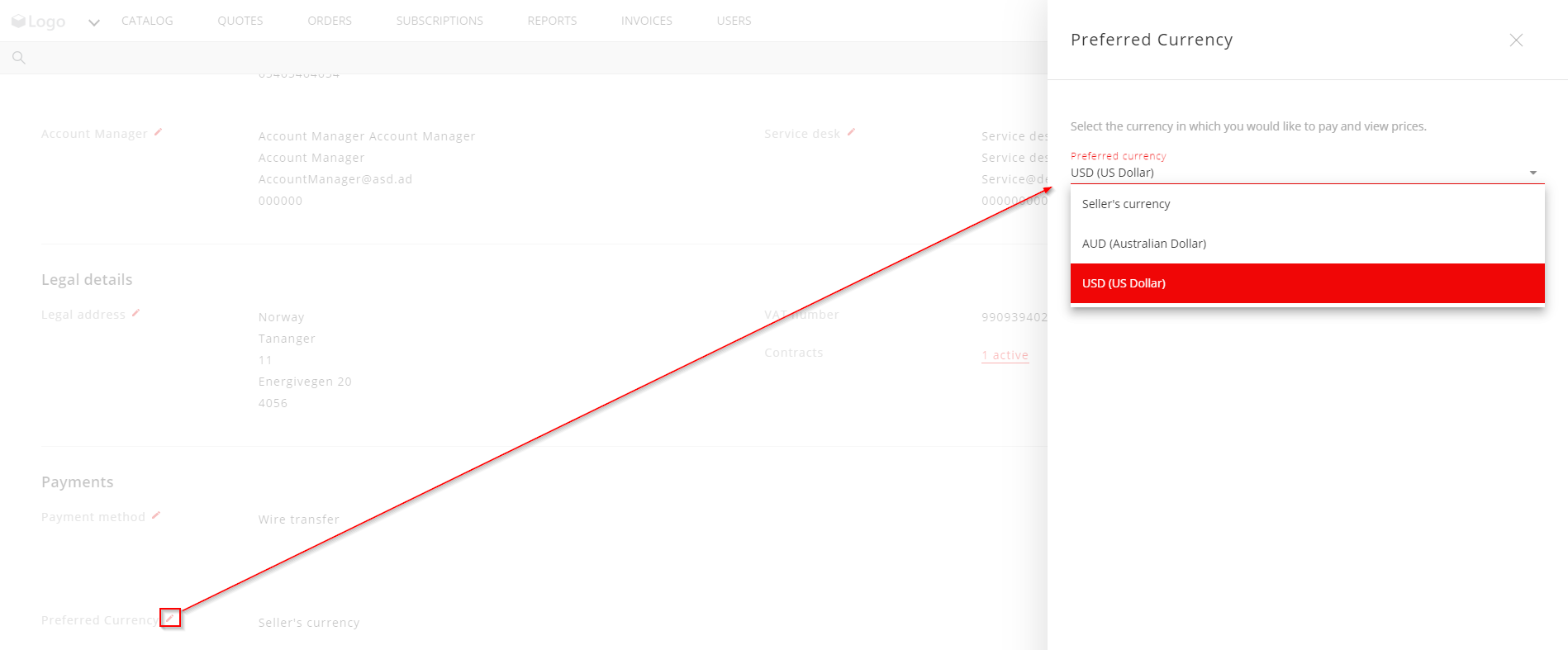 Note! Customers will be able to select a preferred currency but can't change it. The currency can be selected only once. In order to change the currency once again contact support.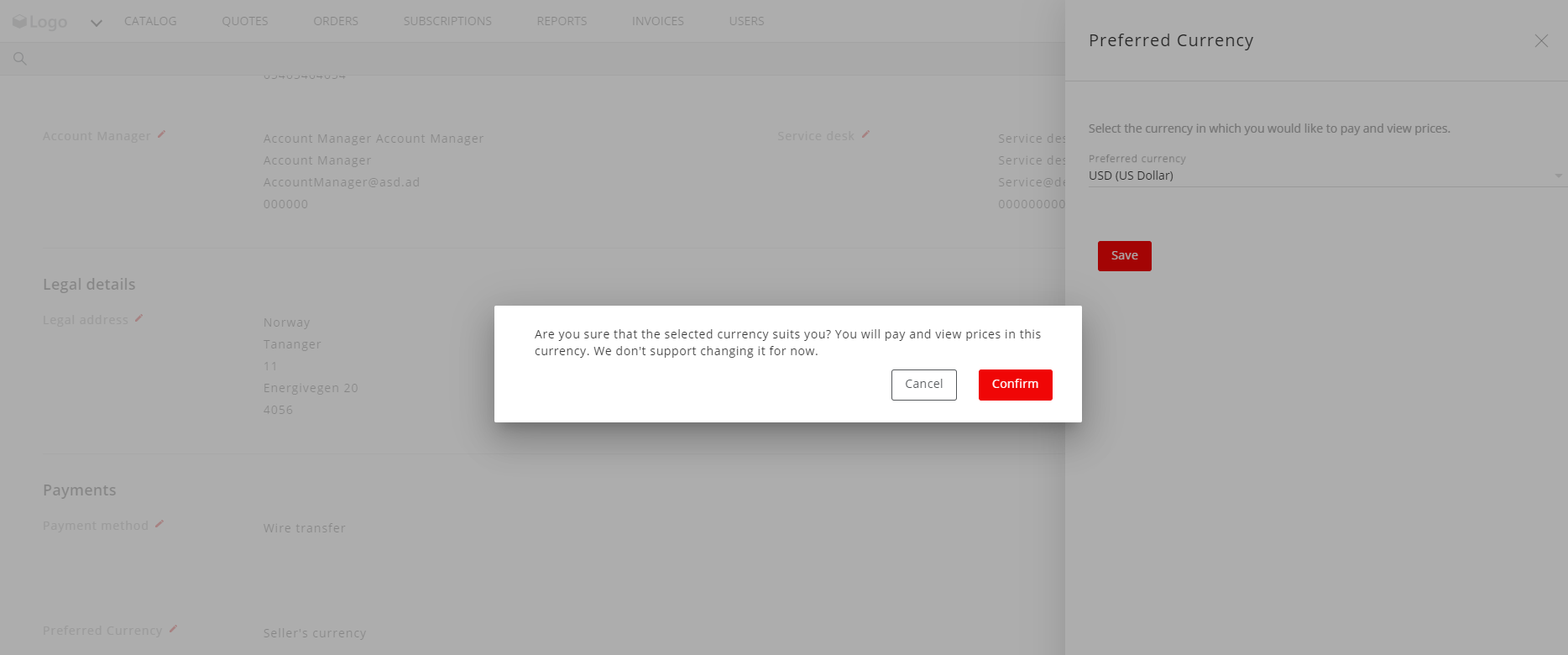 After pressing the Save button, a pop-up window will appear with the message "Are you sure that the selected currency suits you? You will pay and view prices in this currency. We don't support changing it for now". Select the Confirm button to proceed.
If the Customer selects a preferable currency, for example, (USD), he will see converted price in USD for all offers.

In braces, real prices can be seen. Select the info icon, to see the explanation of why the price is different, and how the price been converted.
1
1
Was this article helpful?
1 out of 1 found this helpful