Offers and bundles with multiple billing cycles
Seller Admins and Account Manager can see detailed summary of recurring payments for the services before and after purchase. When a bundle, a cart, or a subscription contains offers with different billing cycles, the user will see the totals per each billing cycle selected. Example: EUR 200 once, EUR 50 monthly, and 700 yearly.
When viewing cart, order, or quote in the platform or email, prices for items will be shown for each billing cycle, to see the total payment for every month, year.
Offers and bundles with several billing types/cycles, the price is hidden. Totals are presented in the following way for different offer types: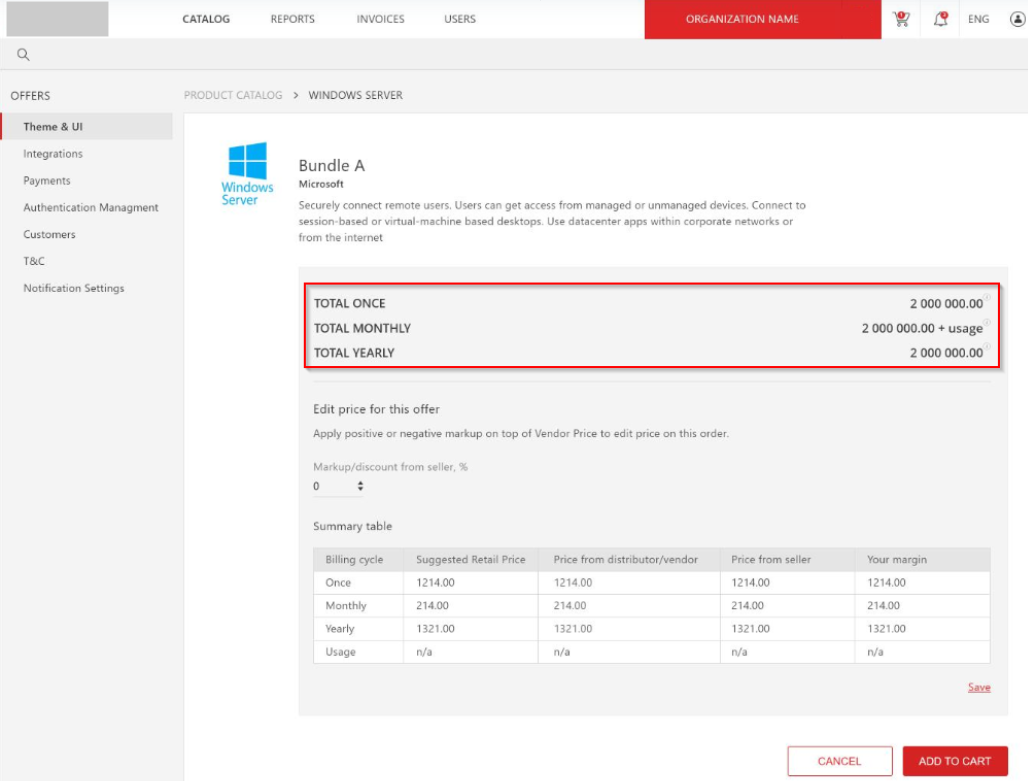 0
0
Was this article helpful?
0 out of 0 found this helpful