Minimum commitment setting for bundles
Vendors can prevent customers from disabling a subscription to their bundle or reducing the quantity of licenses/seats to guarantee minimum commitment on all offers included in the bundle.
Note! The bundle setting overrides the setting of included offers.
Offer-level setting "Minimum commitment" options: 1. None; Year; 2 years; 3 years.
Changing the Minimum commitment value for the bundle doesn't affect existing subscriptions to it.
Commitment duration ends exactly after the number of months set for the bundle (day-level accuracy), from the moment the subscription is created.
The distributor and seller markup for the subscription is fixed and read-only for the entire duration of the commitment.
The customer will see the pop-up message when trying to select "Add to cart": "Commit to 3 years?"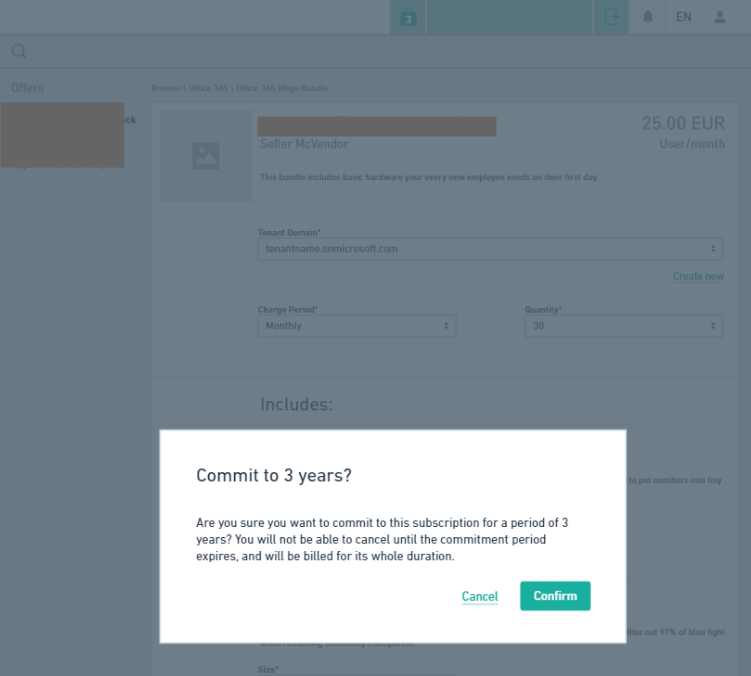 0
0
Was this article helpful?
0 out of 0 found this helpful