Pending organization approval notification
When a new organization (End-customer to Reseller or Reseller to Disti) is created, the authorized partner receives a notification to review and approve it.
Notification trigger:

New organization "Organization full name" is pending your approval

Recipients

: Seller admin, CC: Reseller primary contact.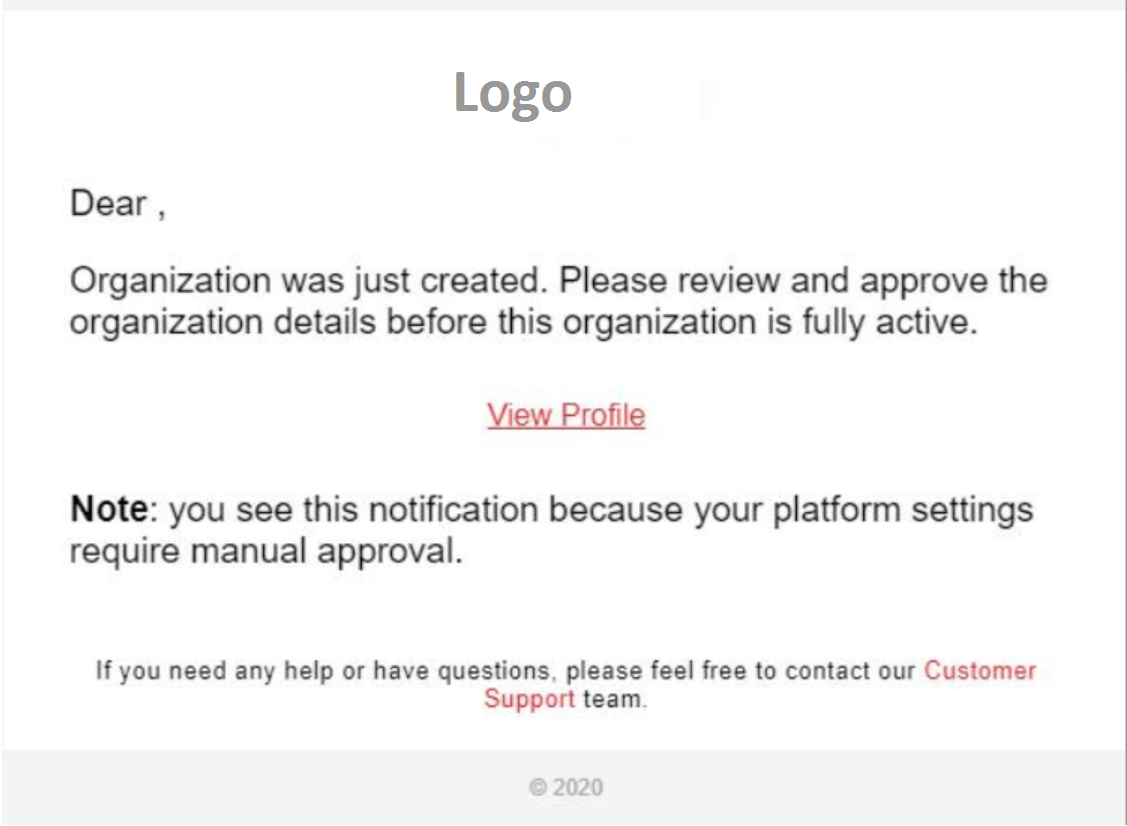 Note! Notifications for customer approval and reseller approval use different templates and handlers
0
0
Was this article helpful?
0 out of 0 found this helpful