Subscription section is available only in Customer View (logged-in on behalf of the Customer organization):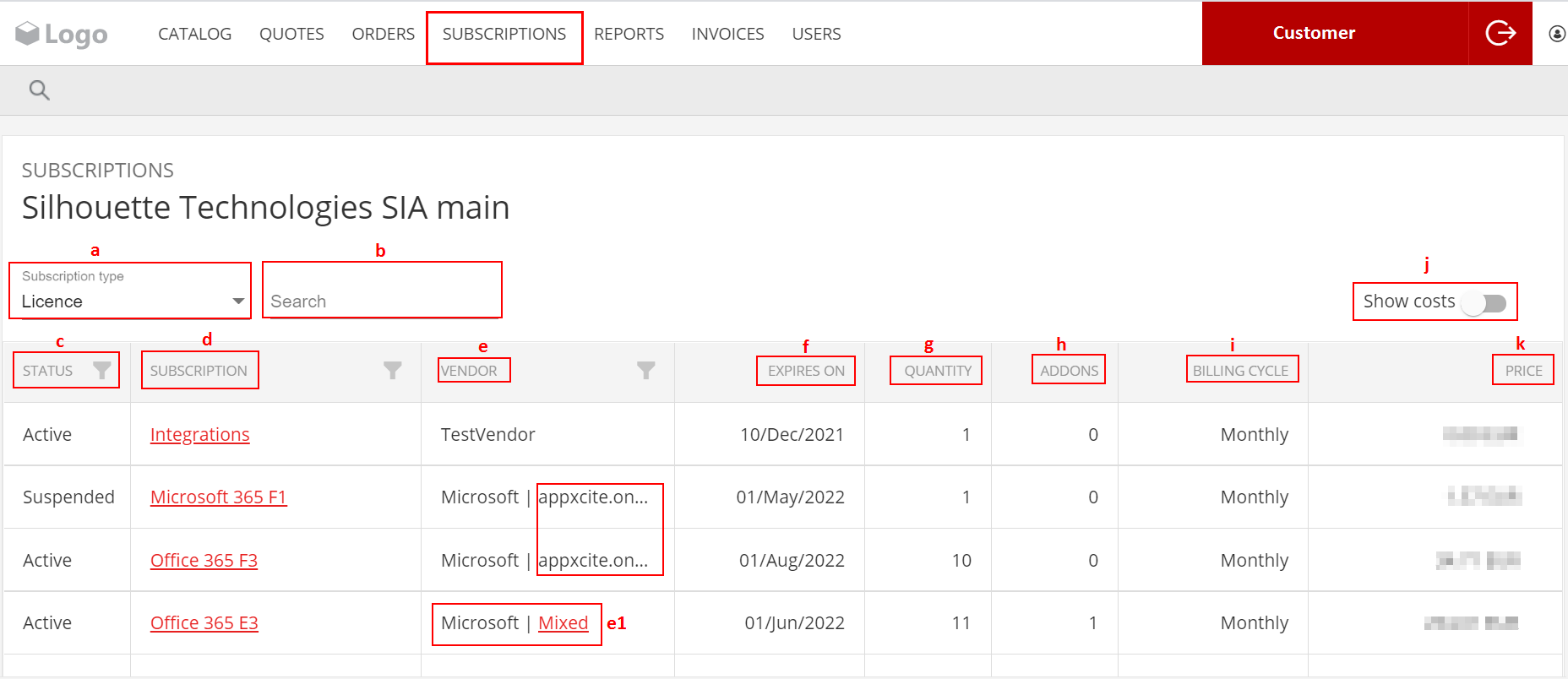 a. Subscriptions type - the list of subscriptions type.
Subscription types: All, Usage-Based, License, One time, Bundle.
b. By selecting Search subscription name, vendor name, Microsoft tenant name can be filtered.
c. Status - the status of the subscription.
d. Subscription - the subscription names.
e. Vendor - the vendor's names. The Vendor column also displays the Microsoft tenant.
e.1 Microsoft offers in Vendor column shows the name of the Vendor and tenant. If several tenants are used in the subscription (e.g. CPQ or bundle with several MS offers), then the value displays Microsoft Mixed. Mixed is a link that opens subscription details (i.e. same page that opens when clicking on subscription name).
f. Expires on - the expire of the subscription name.
g. Quantity - the number of licenses.
h. Add-ons - the number of add-ons.
i. Billing cycle - billing cycle of the subscription.
j. Show cost - the price of the seller can be reviewed.
k. Price - the price of the subscription for the end customer.
Subscription statuses:

Disabled - subscription with suspended status.
Enabled - subscription with active status.
Not provisioned -subscription with suspended status.
0
0
Was this article helpful?
0 out of 0 found this helpful