Relations between two organizations are defined by a contract. Each contract defines a billing cycle for invoices from its provider to its consumer (billing cycle is just the number from 1 to 28 which specifies a day of the month when an invoice is generated). There are three types of contracts for invoicing: invoice, resell and support.
1. Invoice contract is created between a Seller and its end customer, and its billing cycle is the same for all customers of a Seller (which means that the Seller invoices their Customer on the same day). Seller always invoices their customer in one currency.
2. Resell contract is created between organizations that sell or resell offers: Vendor and Seller (it is called Direct model: Vendor → Seller → Customer), Vendor and Distributor, Distributor and Seller (this is an Indirect model: Vendor → Distributor → Seller -> Customer). Resell contract also defines a currency of a contract, which means the currency which is used for all invoices for this contract. Invoices are calculated for all the contracts which are involved in subscription resell structure.
Direct vs Indirect models: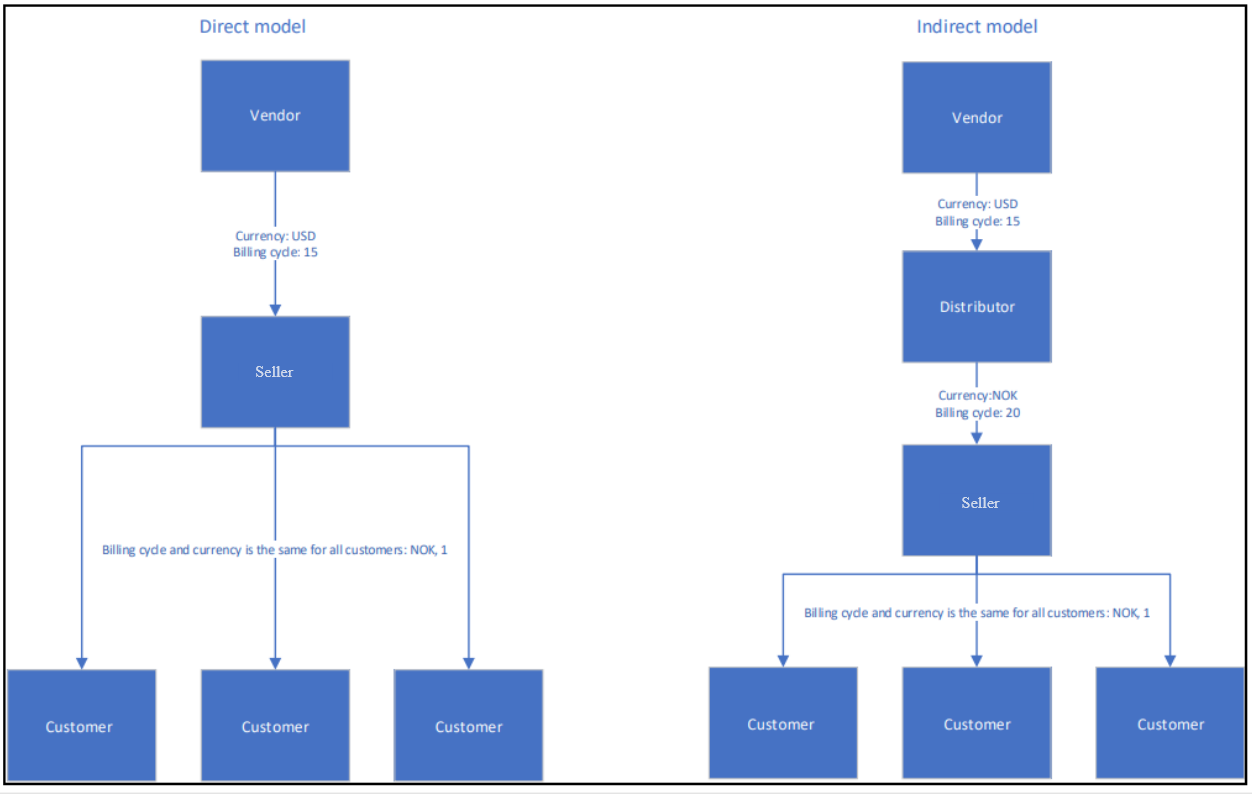 Platform distinguishes at its core two types of supply chain management that can be further expanded:
Direct Model – will include relationships between Vendor → Seller → Customer. As the major difference from the In-direct model is that there is not a distributor as part of the supply chain.
Indirect Model - will include relationships between Vendor → Distributor → Seller → Customer.
3. Support contract is a contract created between a Seller/ Distributor and organization which takes a certain percentage of Seller's sales for one resell contract. A support contract is always assigned to a resell contract and all fees for it are calculated based only for sales under this resell contract.
Support contract model: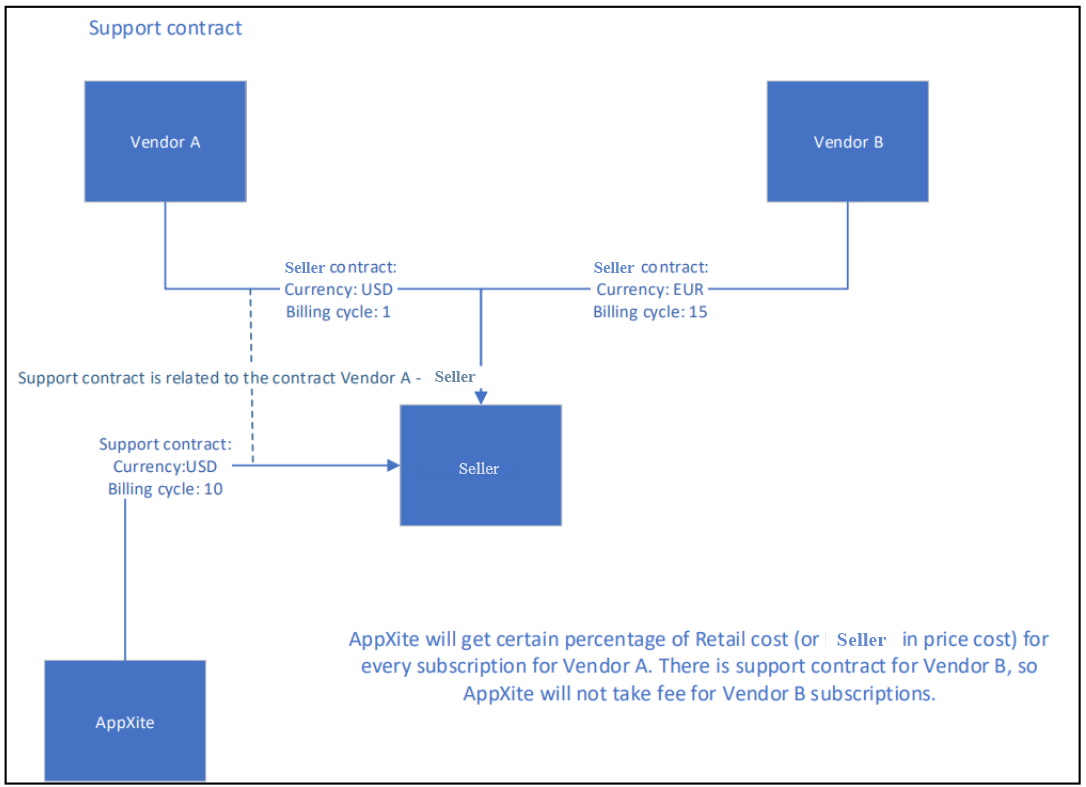 1
1
Was this article helpful?
1 out of 1 found this helpful