In case the MS tenant for the customer does not exist yet (manually created organization), you can create it in the platform by creating a new organization and re-purchasing existing MS subscriptions. 
--------------------------------------------------------------------------------------------
In order to add tenant:
 1. Go to customer view, by selecting Organization from the list and clicking on the name of the customer:

2. After successfully entering a customer view, you should be in the following view:

A button that shows the name of the Organization, on behalf of which you have logged in. You can get to the Organizations Profile page through this button.
To exit from the Customers' view, press the Exit button.
Then find and select the offer you would like to sell to the customer in Catalog → View Offers→Buy now. On the Offer Configuration form, click Create New next to the Tenant Domain field.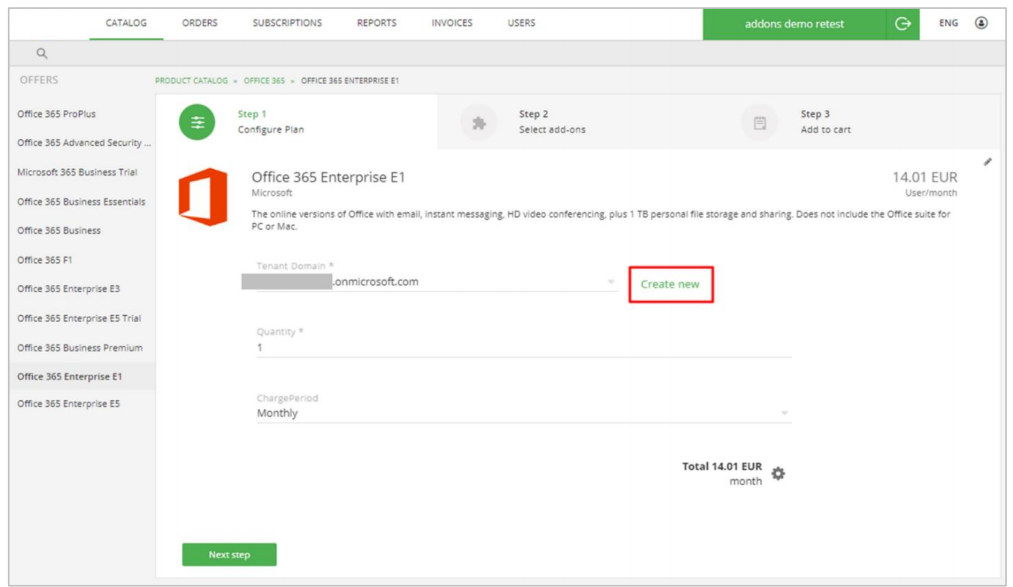 3) When pop-up window with information regarding domain name will open, write there the name of the domain for the organization and press "Save". Best Practice will be to use the company name.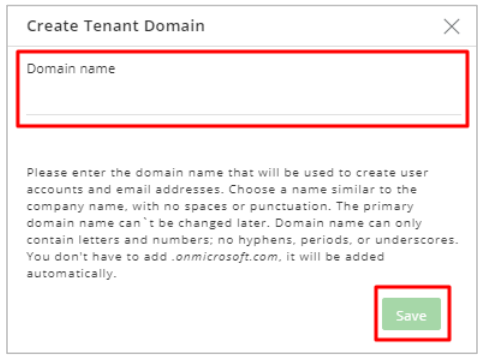 4) Users shall see the informative icon, indicating the tenant creation progress:


When the tenant is created, primary contact of the customer organization receives the user details of the newly created Account details via email. 
Note! If an existing domain name will be added, a pop-up window will be shown with the text "Hostname: "example .onmicrosoft.com" is not valid".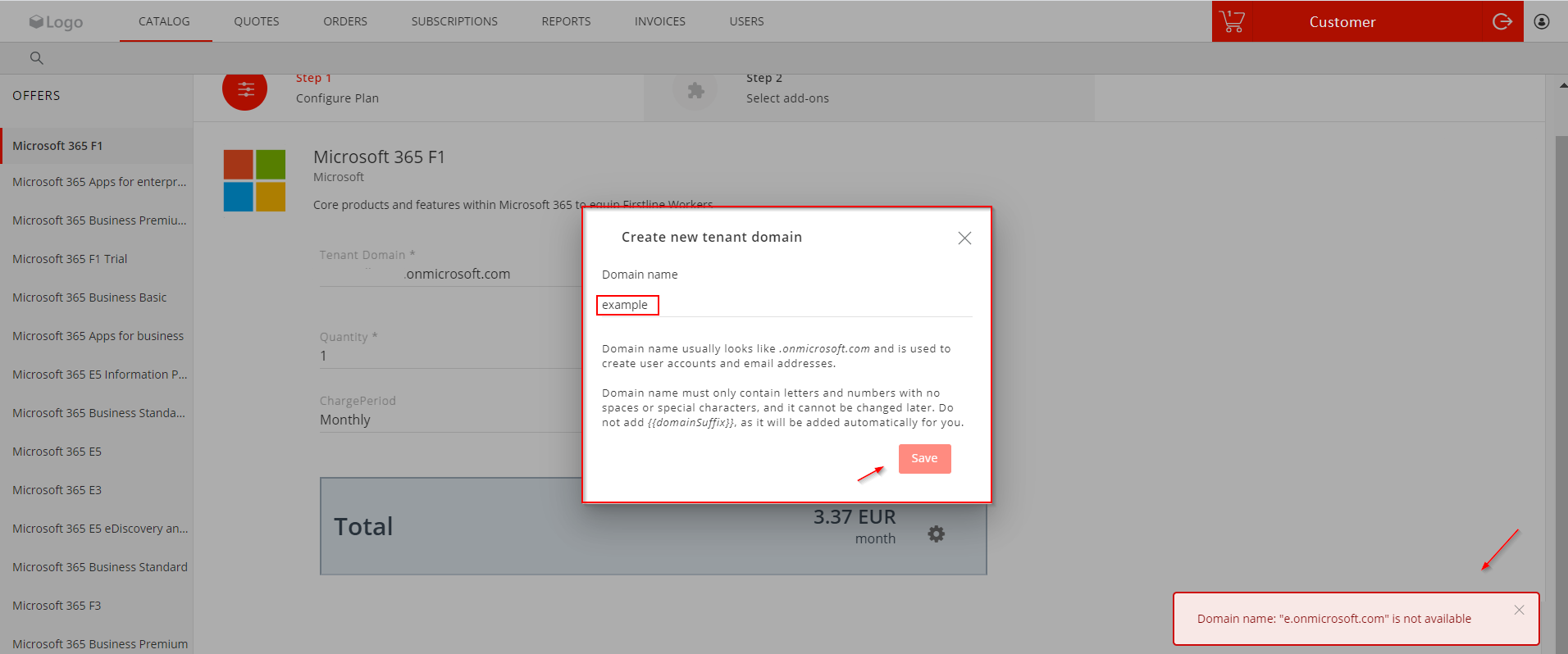 To resolve this issue, please provide the available Domain name.
In more detail read the article What to do if I get the "hostname: example .onmicrosoft.com" is not a valid" message?