How to change the price on existing subscription?
To change the price on an existing subscription, see the steps below:
1. Select Organization
2. Subscription tab - Select an existing subscription.
3. Select the Edit button.

↓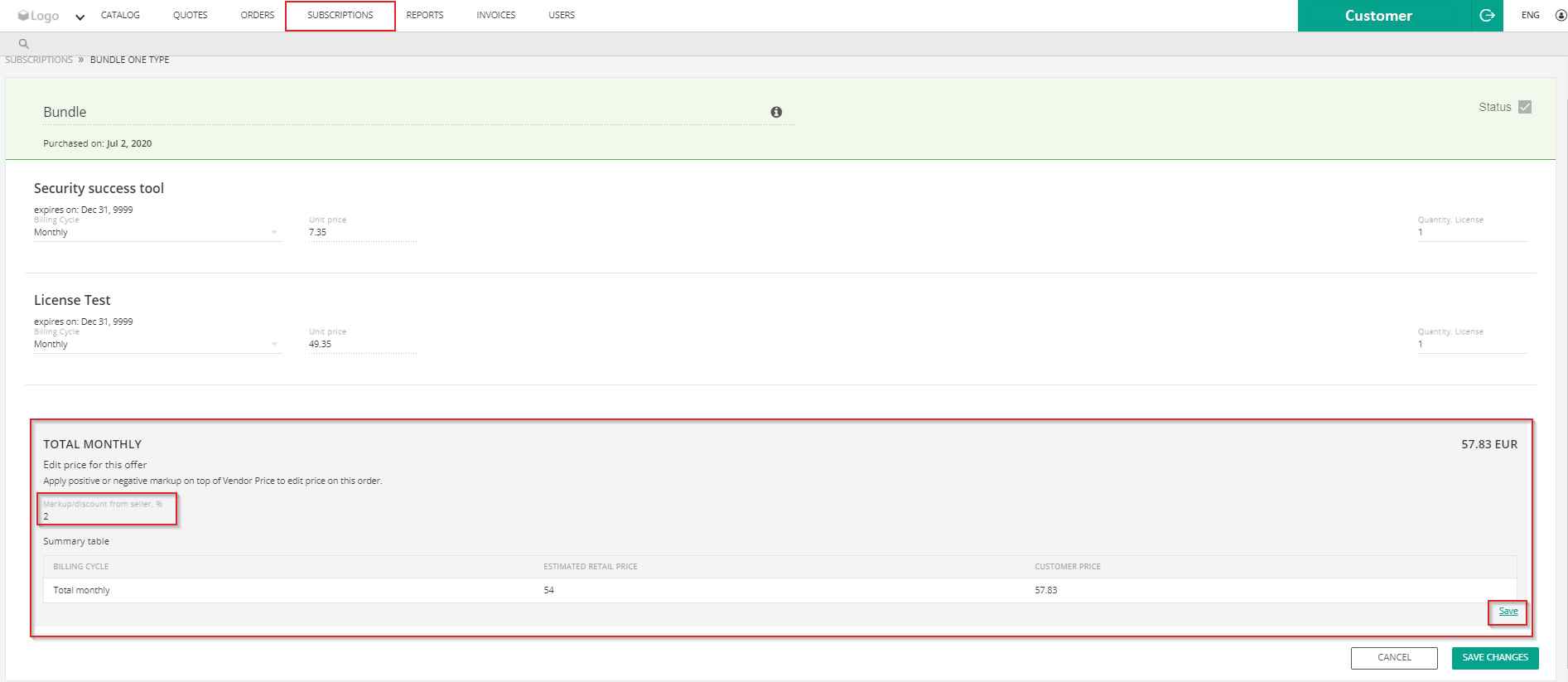 When selecting the "Edit" button for a subscription, you can choose when you want the changes to apply – now, on renewal, or on a custom date: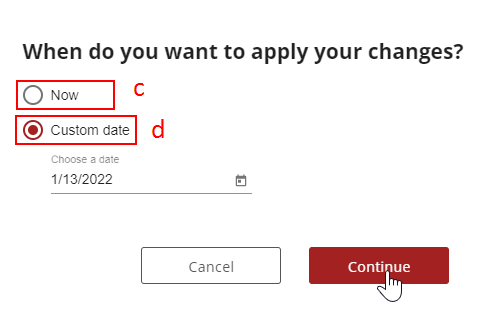 c. Now – The change order is created and processed immediately.
d. Custom date – this option allows you to select any future date. On the selected date, the order will be sent to the vendor, and changes will apply upon successful provisioning.
After renewal/commitment – this option allows scheduling changes that vendors do not allow you to make during an active commitment term. Scheduled changes will apply on renewal. This option may not be available for some subscriptions.
4. Select Save.
5. Select Save changes.
If the subscription has scheduled changes, you can see them On a Scheduled changes tab of the Subscription details page. The associated order will also be in the Orders section.


There can still be only one simultaneous order per subscription. If your scheduled order is still unprocessed by the vendor, it may be required to wait before you can make changes to your subscription
When configuring changes for a selected date, prices automatically include the markup configured for that date.
Note! Scheduling is available for eligible offers – e.g., offers from Microsoft and other integrated vendors with instant or near-instant provisioning.
1
-1
Was this article helpful?
0 out of 1 found this helpful