1. TEST SKUs Price List - a test version of the first page's report, not verified, but includes new functionality.
2. Apply Filters Offer/Product/Vendor/Offer status/offer catalog status/License agreement type/Usage country/Segment/Currency - to view the necessary information.
3. Select Focus mode to see the list of Sellers in a wider view.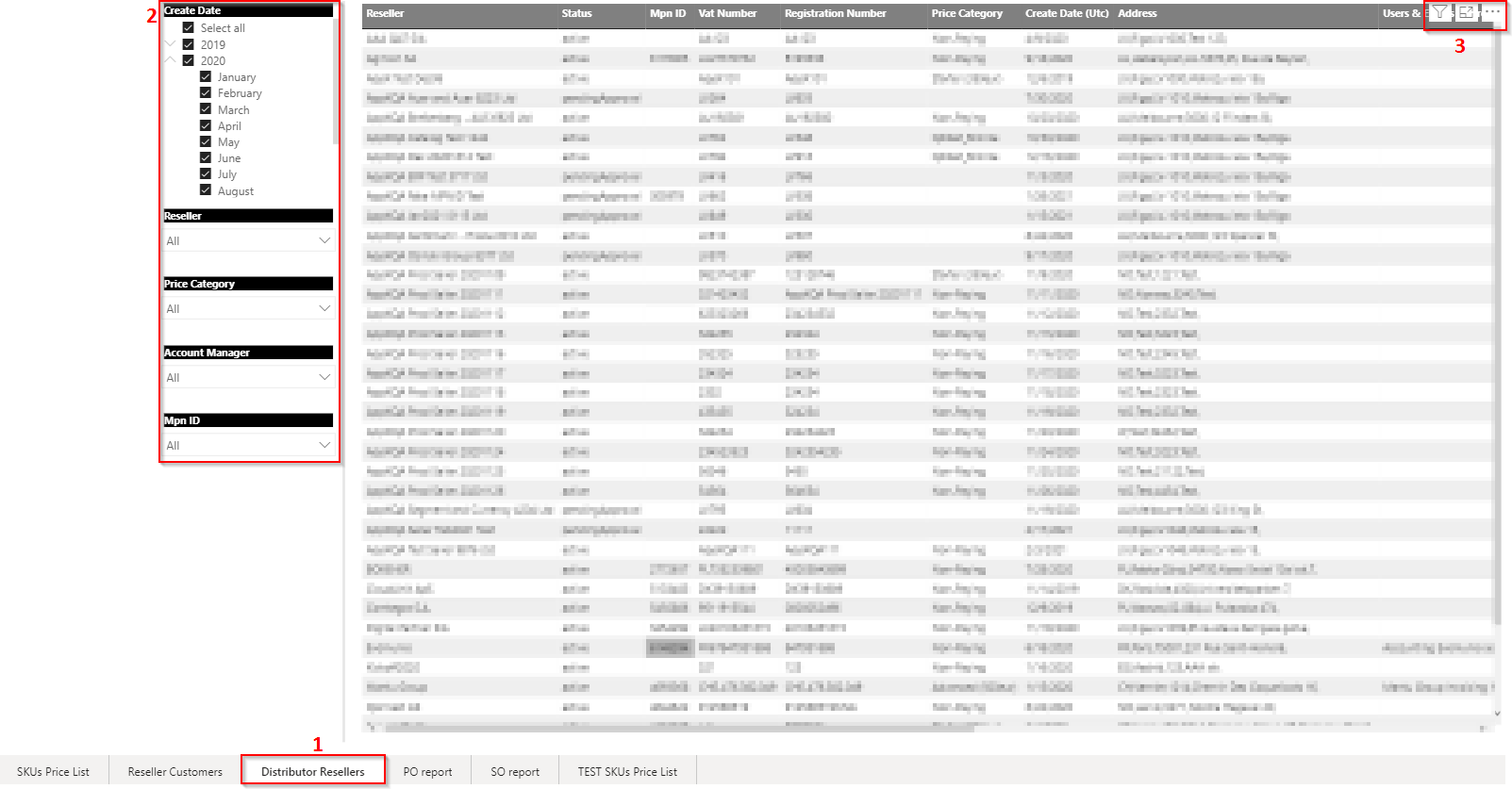 Note! Reports with the tag TEST should be used carefully as they are not yet verified.
The following information about Sellers can be seen/viewed:
Vendor
Material
Offer

License agreement type

Internal ID
External ID
Internal IDs (Bundle)
Product
Status
Segment
List Price
SRP
Currency
MinAmount

MaxAmount
Secondary license type
Created on
Updated on
Usage countries
0
0
Was this article helpful?
0 out of 0 found this helpful