How to edit user's permissions?
This article targets the following account types:
- Local User accounts
- Azure Active Directory (Work Email) Accounts
- LiveID (Personal Microsoft) accounts
1. Select the "Users" tab.
2. Click on the name of a user. Above the user's name, you will see its status (New, Active, Blocked).
In more details read the article User Permissions and Roles
In the User Profile page, you can:
a. Edit/add permissions as needed.
b. Deactivate active users / Activate blocked users. In case the user hasn't yet accepted the invitation, it will have the option Resend Invitation.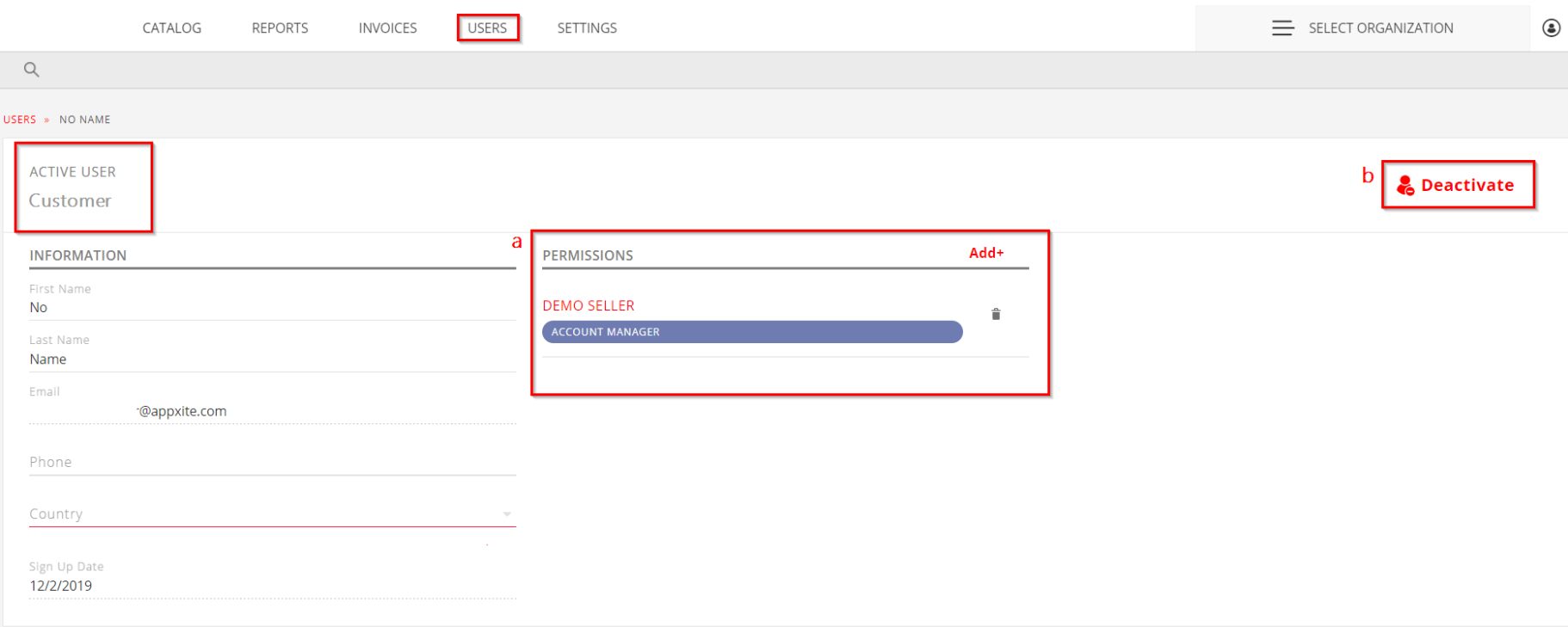 when selecting the "Deactivate" button, the pop window will appear: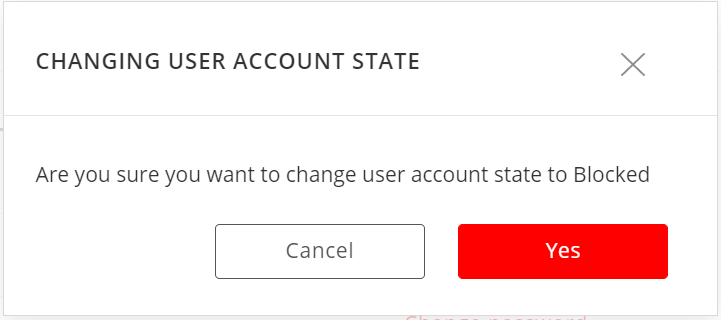 If you want to change user account state to Blocked select "yes".
Note! If you want to remove assigned permissions and/or want to add new permissions to a user, you should first add the new permissions and after – remove the permissions you want to remove. Otherwise, the user must be invited again as a new user.
In more detail about "Information" read the following article How to edit my profile information?
1
1
Was this article helpful?
1 out of 1 found this helpful