How to brand the organization?
In order for your organization to have a unique look, you need to brand it.
Go to the upper left corner, choose App launcher -> Admin center.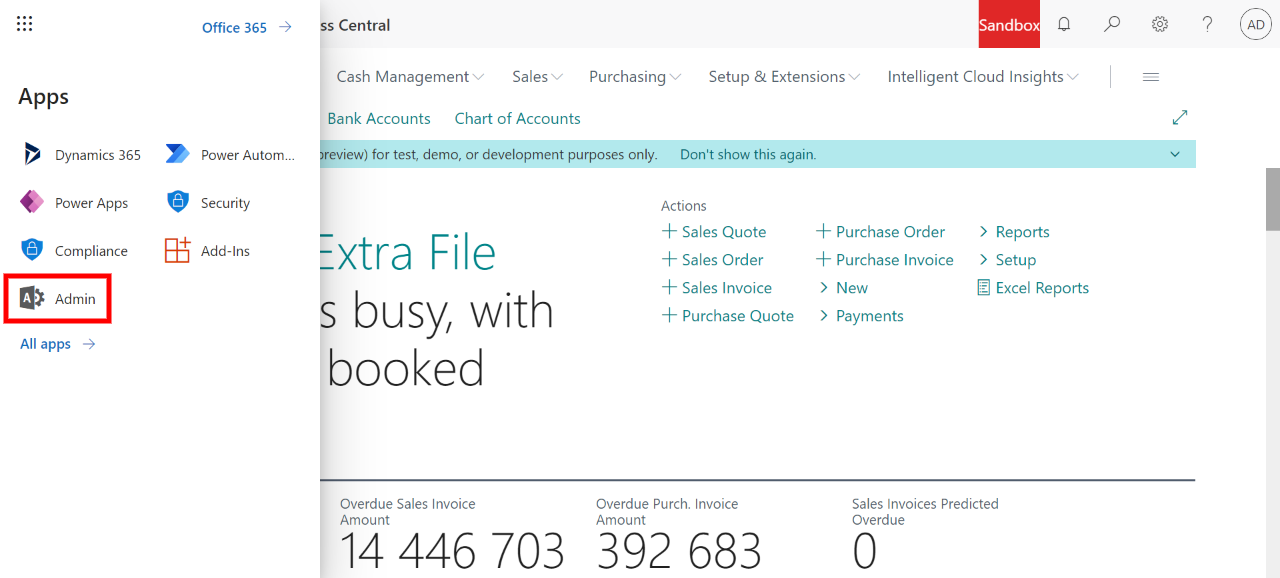 Open Settings -> Org settings.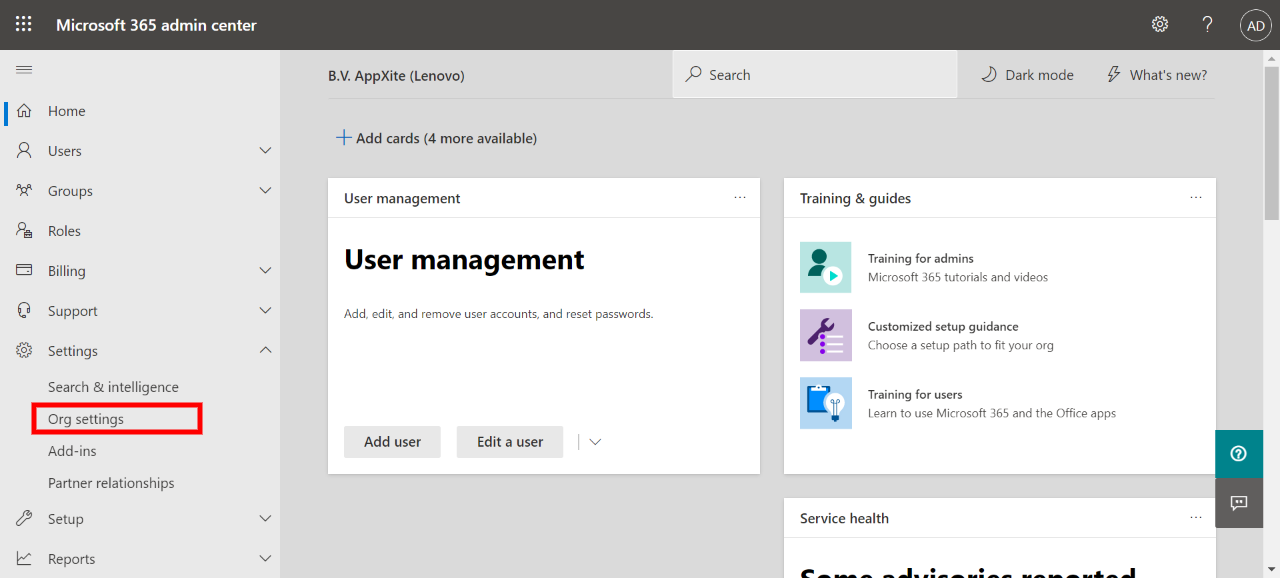 Click on Organization profile and choose Custom themes.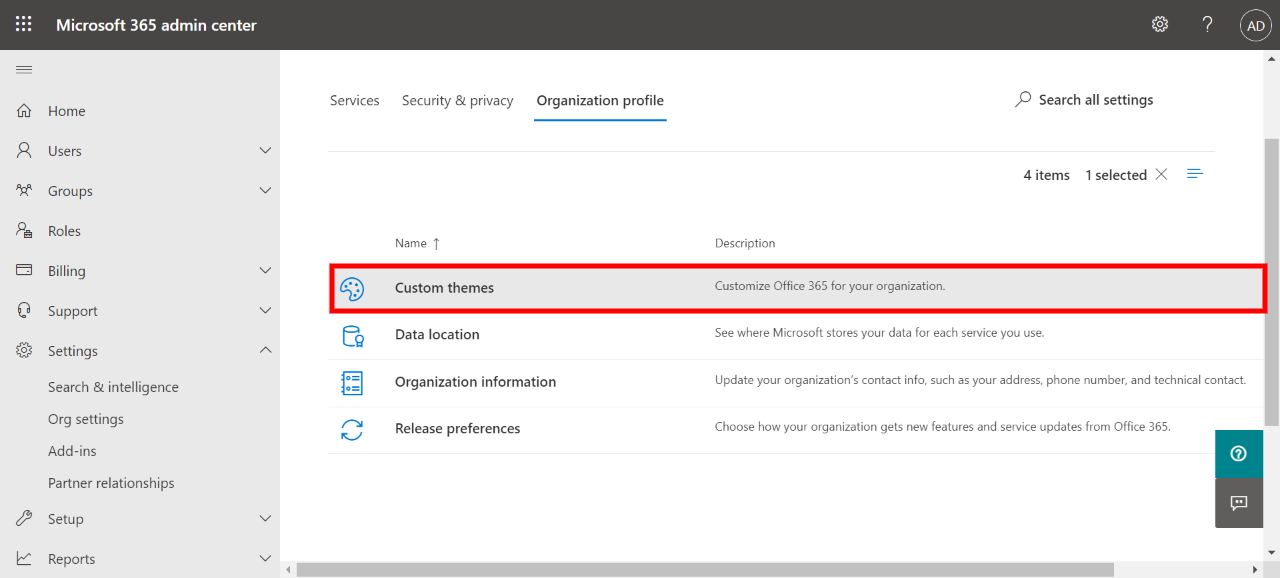 Now you must upload the company logo and select the correct colors for Navigation bar, Text and icon color, and Accent color. When it is done, press Save changes.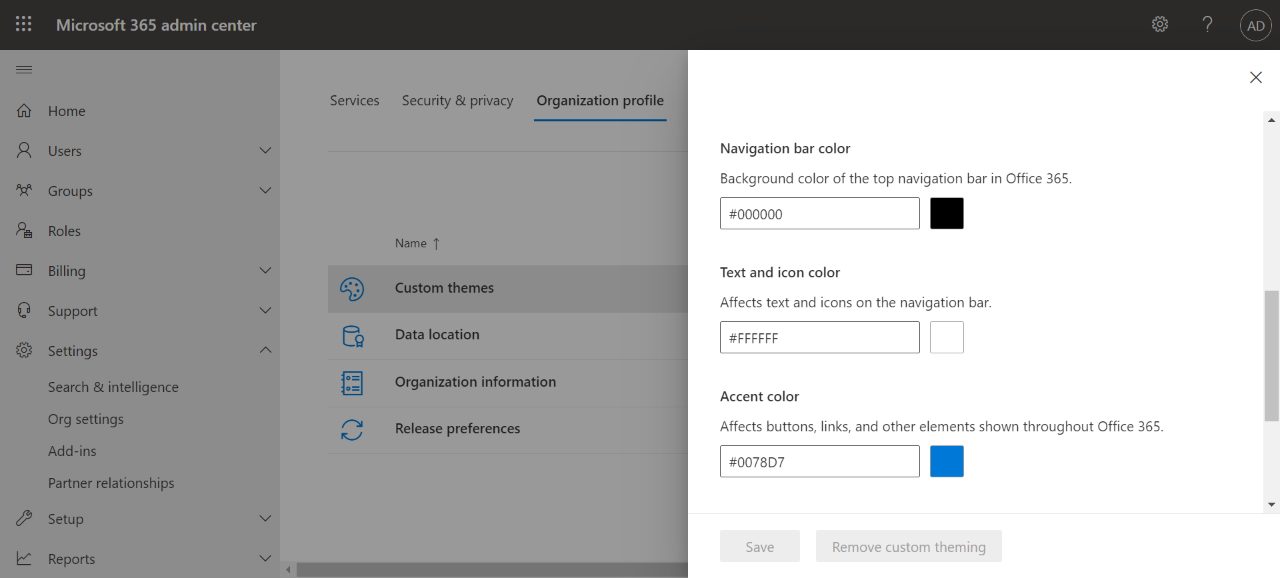 Now the organization is branded.
0
0
Was this article helpful?
0 out of 0 found this helpful