All resource master data in the organization will be acquired from the AppXite Platform. Hence, they will always have to go through onboarding. Offers and Customers need to be onboarded once to ensure apropriate reporting based on internal requirements.
Go to Search -> Resources. The resource card can be opened by clicking on the resource number.
The Base Unit of Measure, VAT and Gen. Bus. Posting Groups must be added.
In the Base Unit of Measure field, choose the appropriate measure (units, hours, weeks, users or other) for the specific resource. For General Product Posting Group define for what type of subscriptions it will be used. Tax Product Posting Group will determine how the taxes for a specific resource is calculated. Set it up the same as in the customer card or the setup will have to be adjusted to allow the invoice posting.
Once the process of onboarding is complete following the check mark must be removed. If it is not removed it will be listed as an error during billing data validation. This is necessary to avoid errors of processing, for instance, those resulting from missing posting groups. They can stop the entire posting process and must be avoided.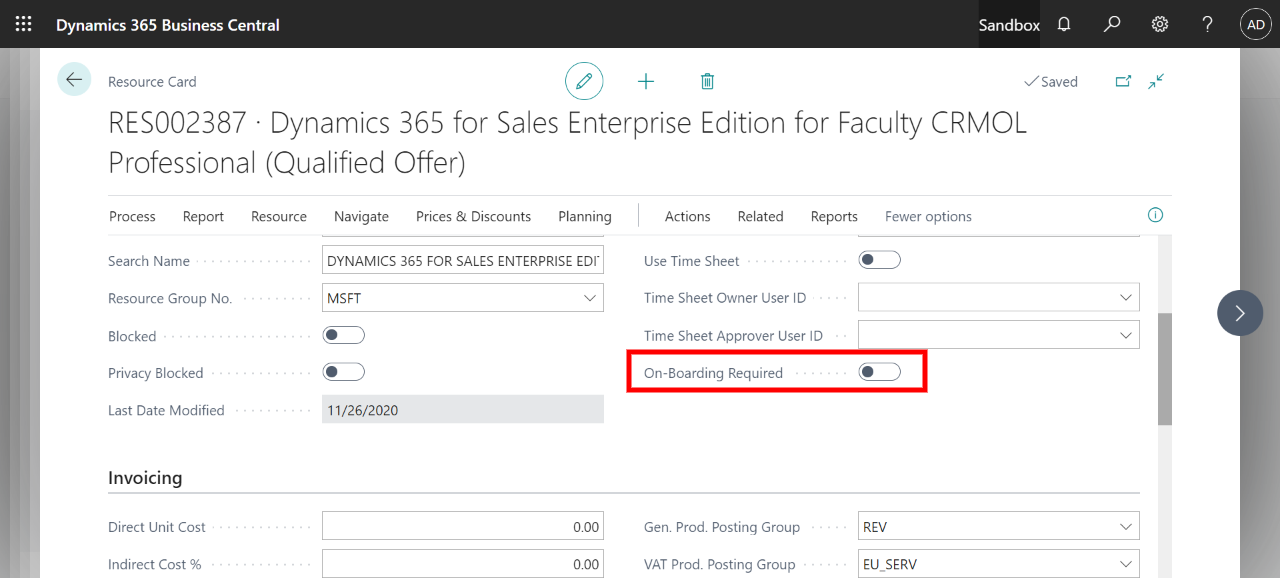 0
0
Was this article helpful?
0 out of 0 found this helpful