How can I increase or reduce annual licenses?
For new commerce offers (NCE), partners can cancel/reduce the quantity of their subscription with a prorated refund within the first 7 calendar days or any term (proration calculated daily) and on renewal of the subscription. After 7 calendar days, cancellation is no longer available, and the partner will be billed for the full term. If the customer will try to reduce the quantity of the subscription after 7 calendar days, they will see the following error: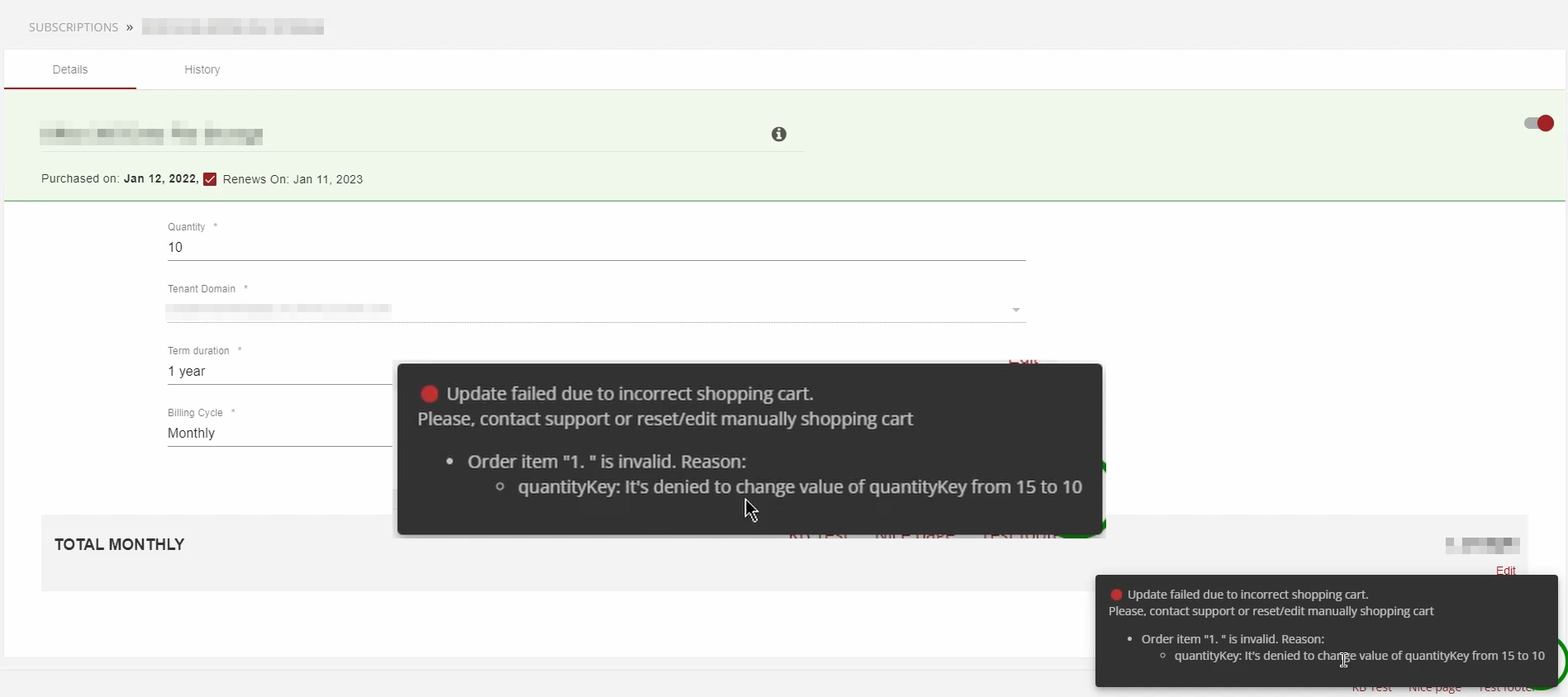 The seat count on a subscription can be increased during the middle of an annual term, with billing adjustments reflected on the next invoice and reconciliation file. But if more than 7 days have elapsed since the subscription order was placed or renewed, the seat count cannot be decreased until the next renewal of the subscription.
!Note Currently, the platform has limitation during the cancelation period in terms of:
Cancellation after renewal - cancels the entire subscription with refund, if applicable

Mid-term change cancellation - reverts configuration to pre-change with refund if applicable

Cancellation after upgrade - cancels the entire subscription with refund if applicable

Move initial purchase order cancellation to subscription page

Partial cancellation

Cancellation of partial upgrades
These functionalities are currently in development to meet Customer's demands.
1
-1
Was this article helpful?
0 out of 1 found this helpful