How can I increase or reduce annual licenses?
For new commerce offers, partners can cancel/reduce the quantity of their subscription with a prorated refund within the first 7 calendar days or any term (proration calculated daily) and on renewal of the subscription. After 7 calendar days, cancellation is no longer available, and the partner will be billed for the full term. If the customer will try to reduce the quantity of the subscription after 7 calendar days, they will see the following error: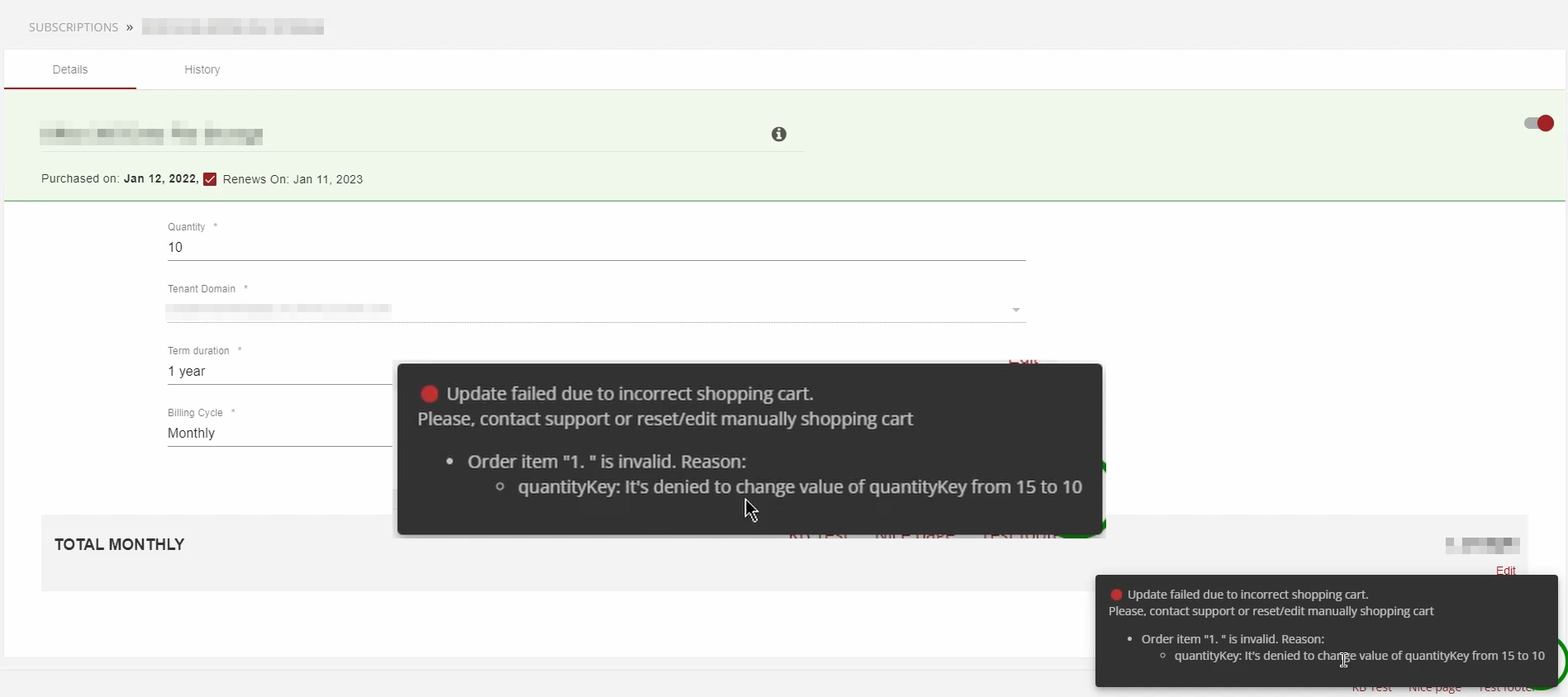 The seat count on a subscription can be increased during the middle of an annual term, with billing adjustments reflected on the next invoice and reconciliation file. But if more than 7 days have elapsed since the subscription order was placed or renewed, the seat count cannot be decreased until the next renewal of the subscription.
1
-1
Was this article helpful?
0 out of 1 found this helpful