How to manage users information and permissions?
Managing a user's information and permissions is possible through the Users tab.

a. User's status can be filtered:
New: A user with a "New" status means that an invitation has been sent to this user. However, they have either not yet accepted this invitation, or they have not yet logged in to the platform.
Active: A user with an "Active" status means that the invited user has accepted the invitation and has logged into the platform.
Blocked: A user with a "Blocked" status means that the user has been Deactivated. This user does not have access rights to the platform. However, as this user is still shown in the list of users, it can be renewed. A blocked user can be fully removed from the platform if all their Permissions have been removed.
b. You can see and sort by user email address.
c. The overview shows how many access roles a user has. The details can be seen by selecting the user's email address.
d. You can see, sort, and filter by the identity provider to ensure that it meets preferences or internal policy (Login method).
e. You can see and sort by when the user was invited, to the platform.
f. You can see the last activity of the user on the platform.
By selecting the user's email address, you will see the organizations the user was invited to: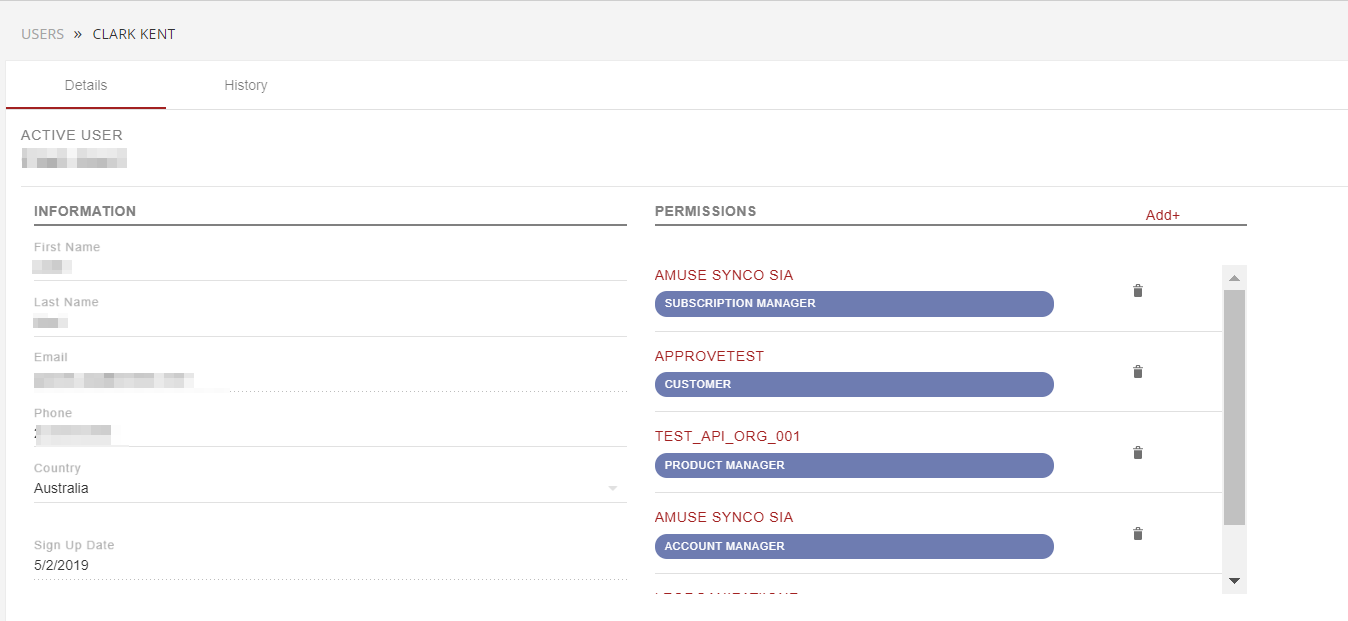 How this information can be used?
Here are some examples on how you can use this information for improved user management:
- Users that have received an invitation but have never logged in have possible issues with logging in and might need assistance;
- Users that have not logged in for prolonged time periods and are inactive could be removed;
- Improved control on how much permissions each user has. See related article on User invite & permission history – AppXite
1
-1
Was this article helpful?
0 out of 1 found this helpful