How to log-in to the catalog on behalf of the customer?
To have the opportunity to buy products from the catalog, one should be logged-in to the platform as a customer organization. If you are a reseller buying the products for your customer, you have to be logged-in the catalog on behalf of the customer. To do so, please, follow the steps below:
1. Log-in your reseller platform.
2. Enter the list of the organizations: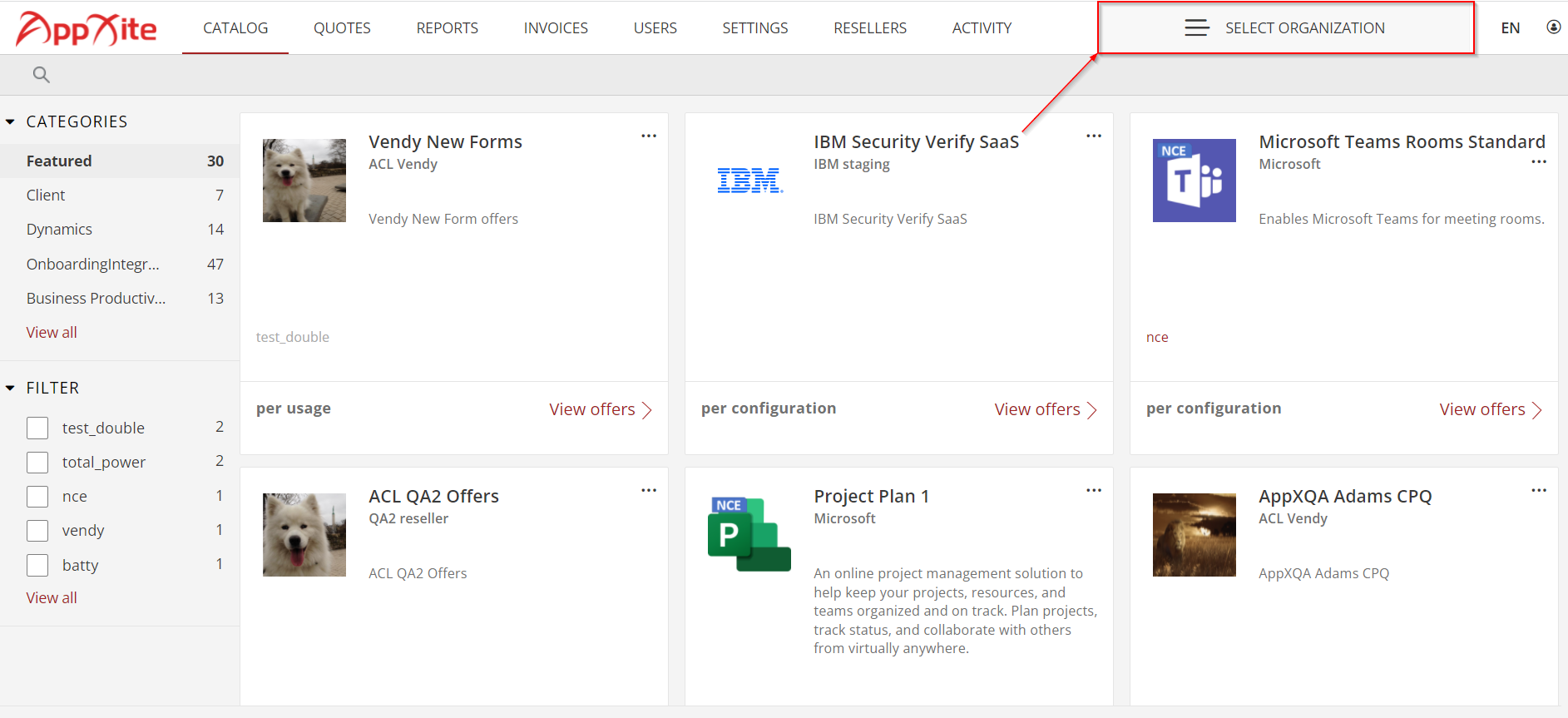 3. Select the needed organization from the list of your end-customers: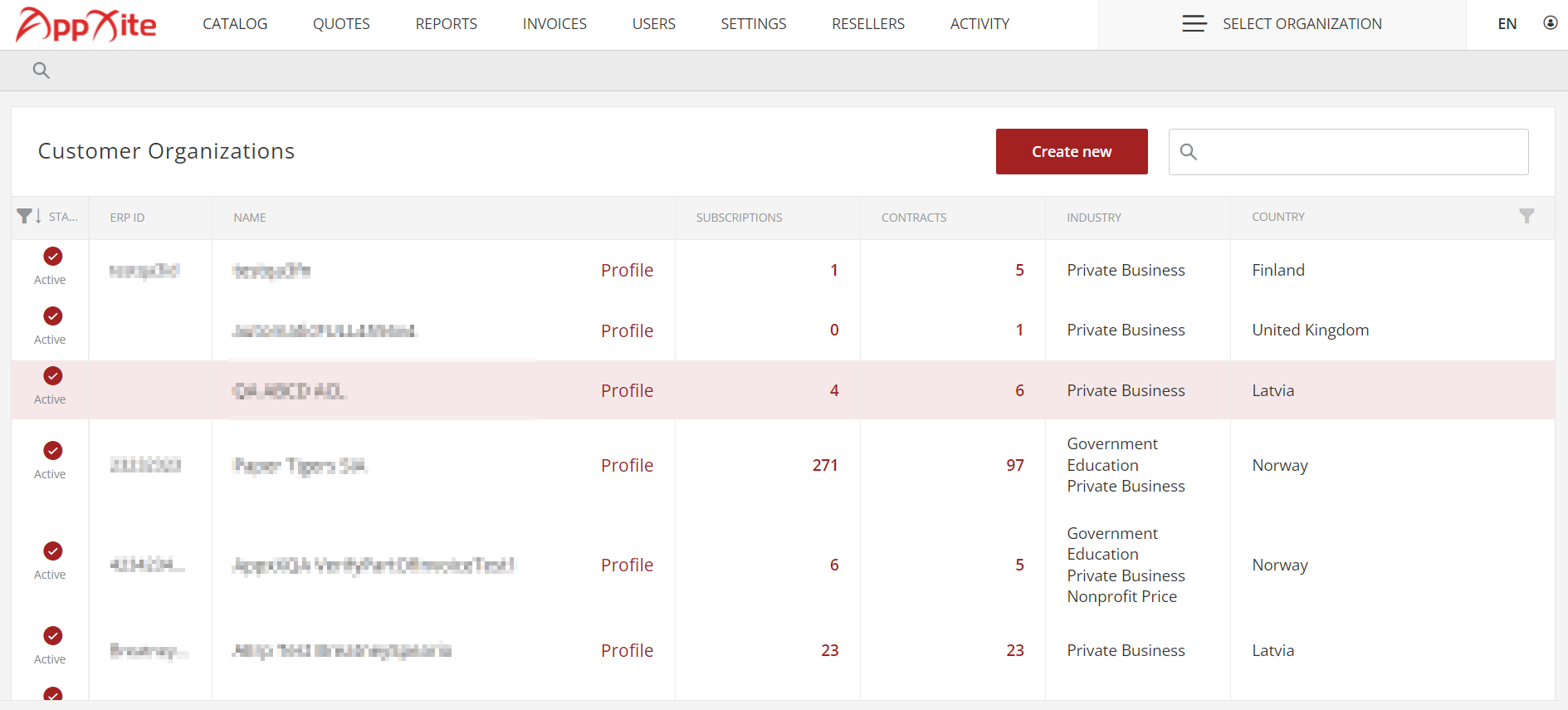 4. You will see the following screen: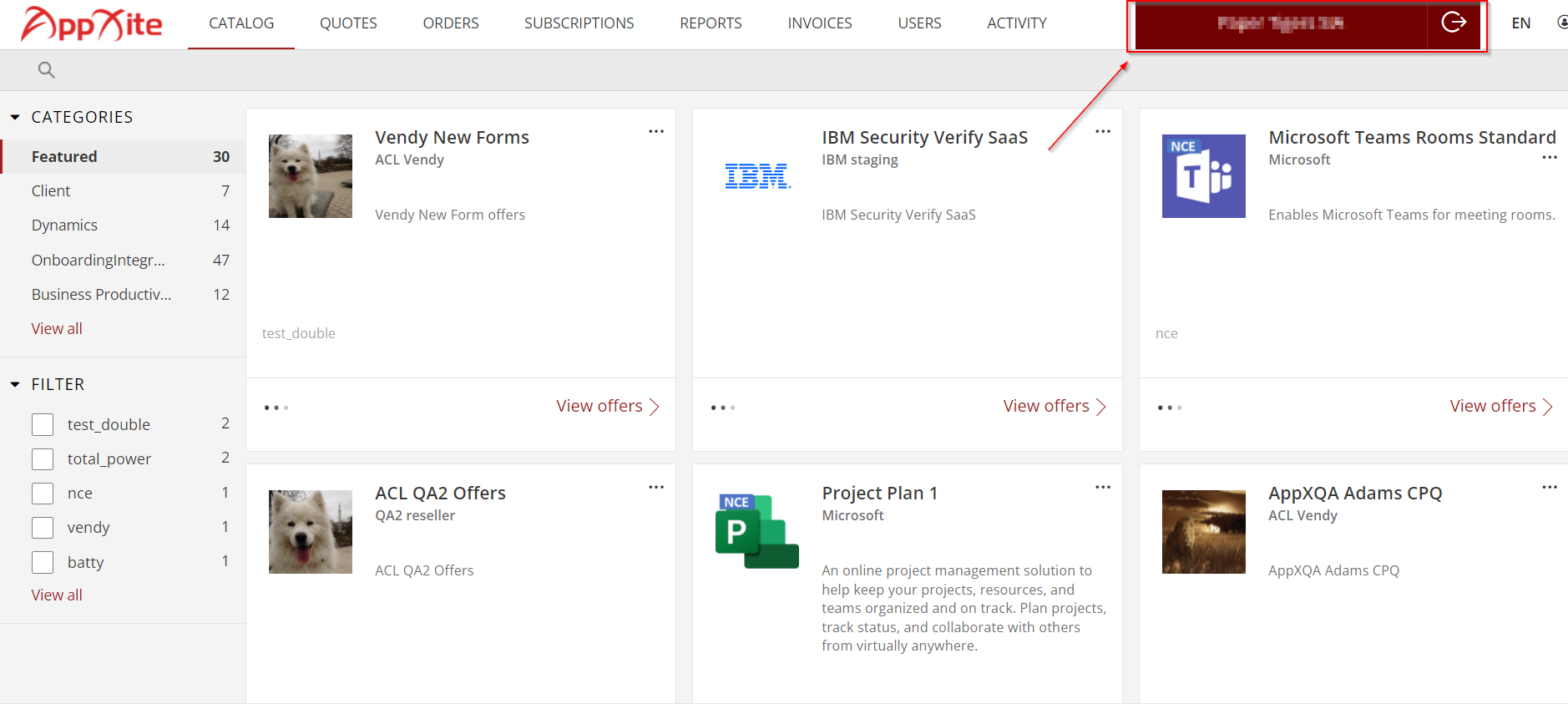 As a result, you will be logged-in on behalf of the selected customer and purchase products presented in the catalog for this customer. 
0
0
Was this article helpful?
0 out of 0 found this helpful