How do Adobe Price Levels work on the platform?
The AppXite Platform sends API calls to Adobe for each purchase configured on the platform to validate the customer's Account Level and the highest available discount for them.
After selecting the number of licenses to buy, the request is sent to Adobe. Following the response from Adobe, the field Level will display the correct discount tier for the purchase.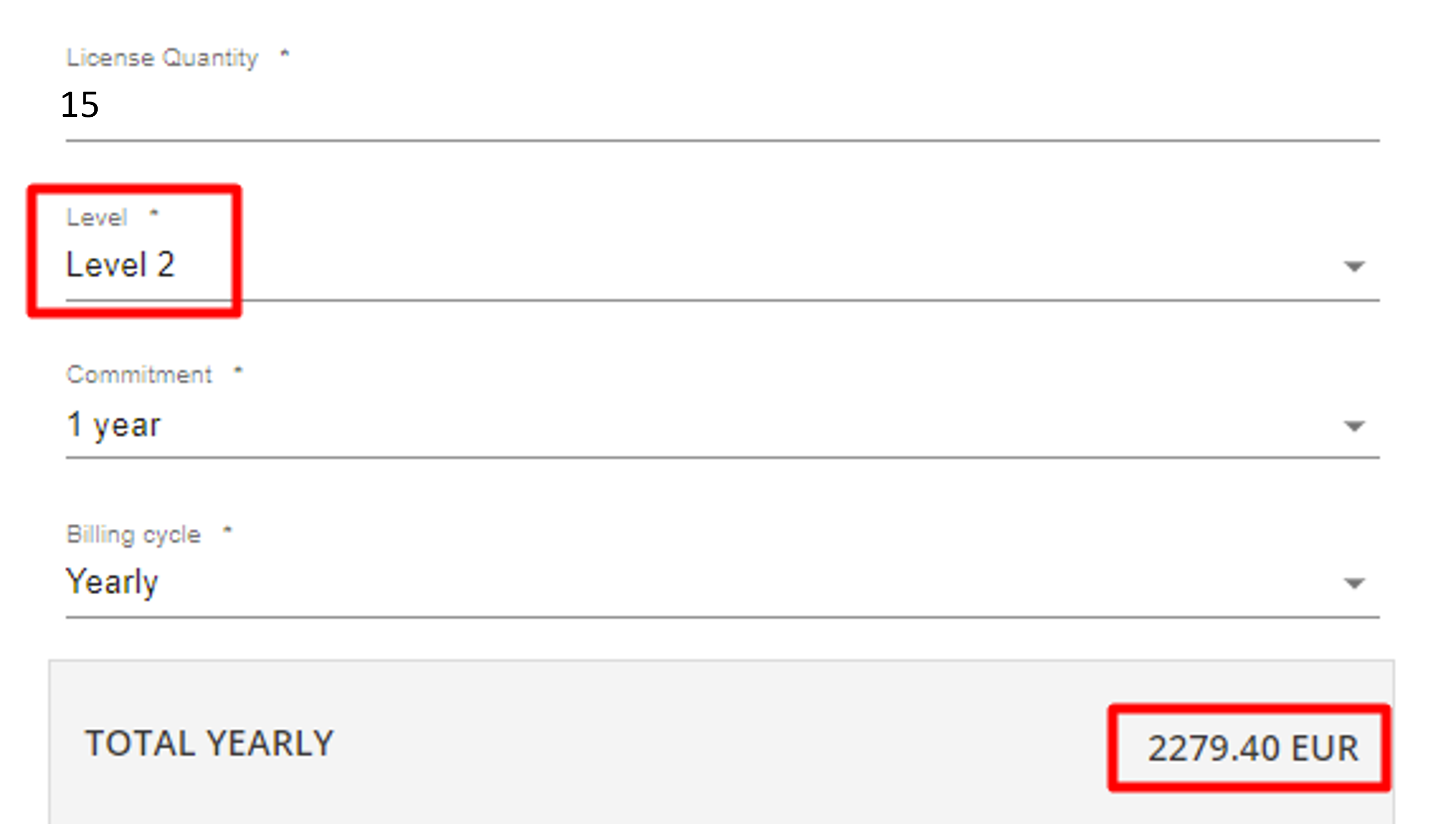 Be aware that once a customer qualifies for a certain Level (e.g 3) all next orders of this customer will receive a Level 3 discount until the customer qualifies for a higher level or until renewal.
NB! Customers themselves won't be able to edit the Level field. The platform will receive the correct Price Level for each individual purchase from Adobe directly and will display it. Customers or providers acting on behalf of their customers won't be able to place an order before the platform receives the required Account data from Adobe as the final purchase price depends on the Price Level (Discounts).
VIP Marketplace has standardized volume discounting based on Levels that are tracked for each customer's account. Customers qualify for Adobe volume discounts with a single order of 10 or more licenses, and with their renewal orders. The volume discount is automatically calculated based on the number of licenses purchased or renewed in the auto-renewal order.
Find more information on the Adobe VIP Marketplace help page.
1
1
Was this article helpful?
1 out of 1 found this helpful