How to upgrade subscriptions?
1. Click on the Subscriptions tab and select Subscription you would like to upgrade.
2. If upgrades for the particular Subscription are eligible they will be presented at the bottom of the page: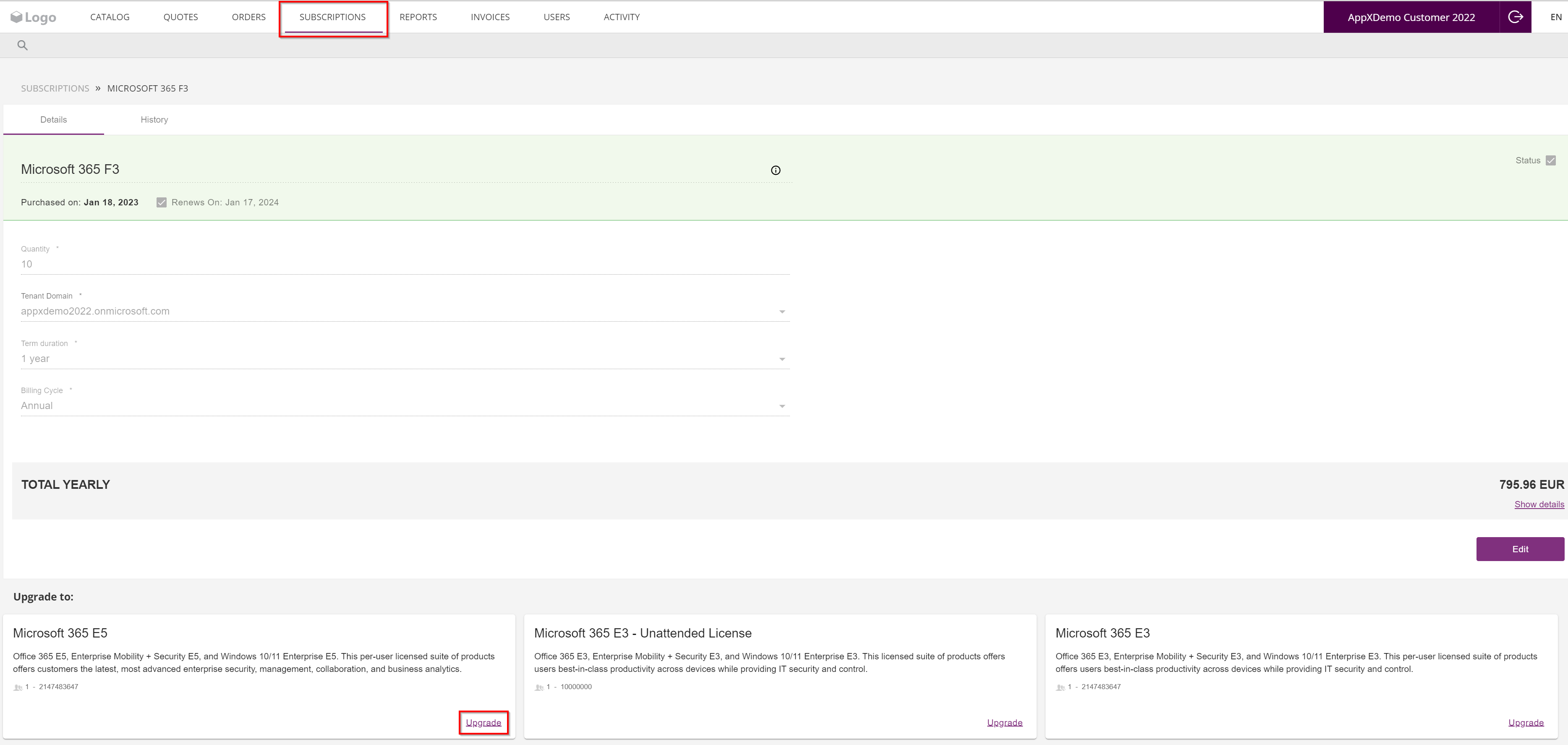 3. Click Upgrade.
4. The pop-up window will be presented asking to do it now or to schedule the upgrade, for details please see: Scheduled Orders - Scheduling Subscription Changes.
Select the desired option.
5. From this point upgrading the order is the same as placing the order and the process has been described here: How to place an Order?
Please refer to this video for visual guideline:
Important:
Partial upgrades are not supported yet and will be declined. To ensure your upgrade order is correctly processed by the vendor, configure quantity and other fields to match your current subscription amount.

Prices displayed during configuration is regular purchase price, even if the actual difference due to prepayment or other conditions is lower.
0
0
Was this article helpful?
0 out of 0 found this helpful