Userlane General Integration and Integration for CPQ
Userlane is a great tool to guide your users to success with interactive guides, tooltips, and announcements.
Some of its features include:

Content creation

Context-sensitive help

In-app guidance

Support-channel integrations

Enterprise search




Userlane Java script code is already integrated with Appxite platform for you to take full benefits ot it.
You should be able to obtain the Userlane ID from Userlane portal. 
Once you have the ID, go to Appxite platform, enable and add your Userlane ID, to make a usage of content you will create with Userlane:


For more details, read the article on How to implement the Userlane snippet however most of these steps have already been done by Appxite developers.
To further extend on different types of content you could create, refer to Userlane Knowledge Hub.
Integration for CPQ
If the page's url contains '/cpq/', it means that it's a CPQ page.
In order to create a user guidelines, client will need to have a Userlane account and a Userlane browser extension: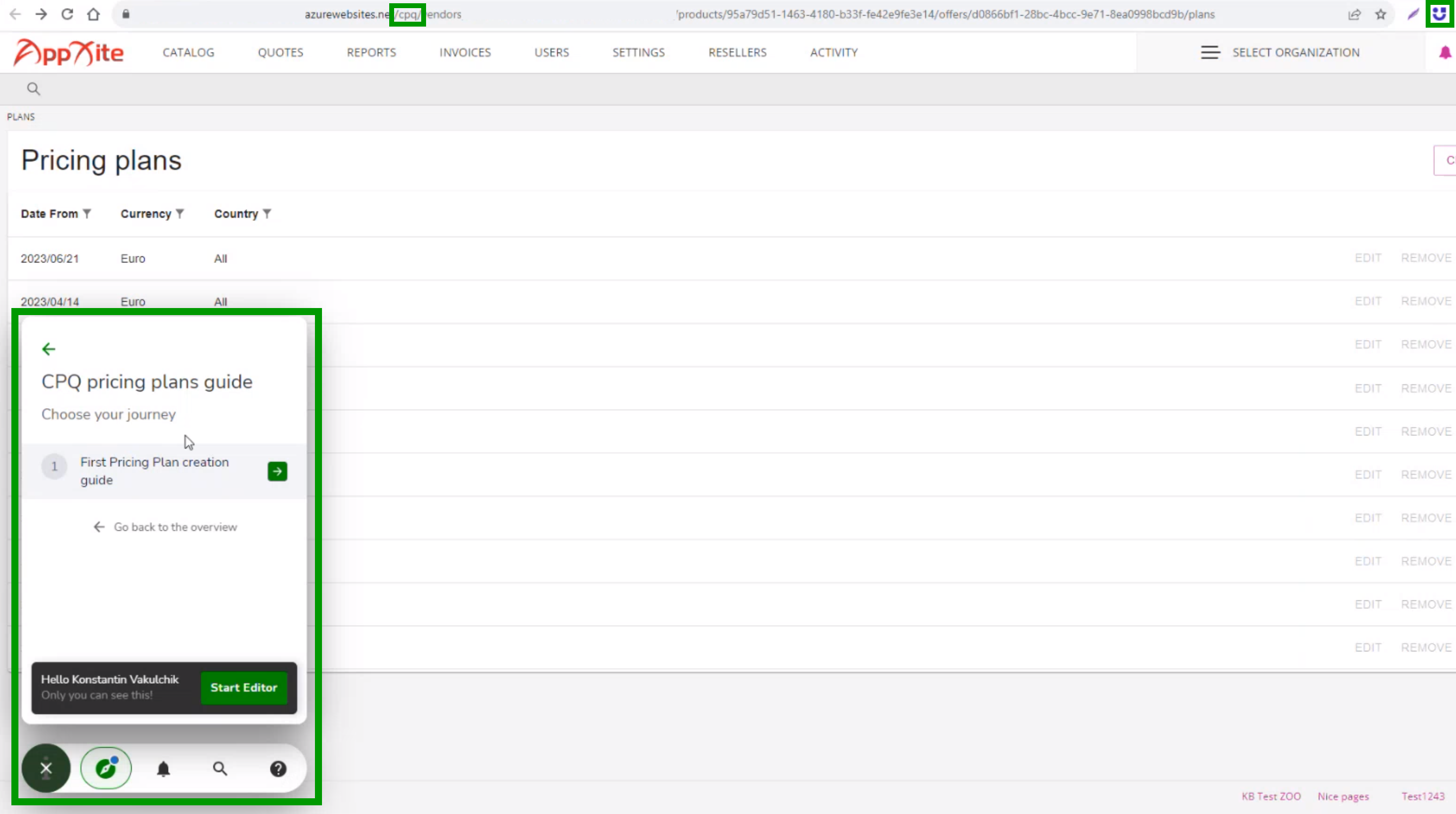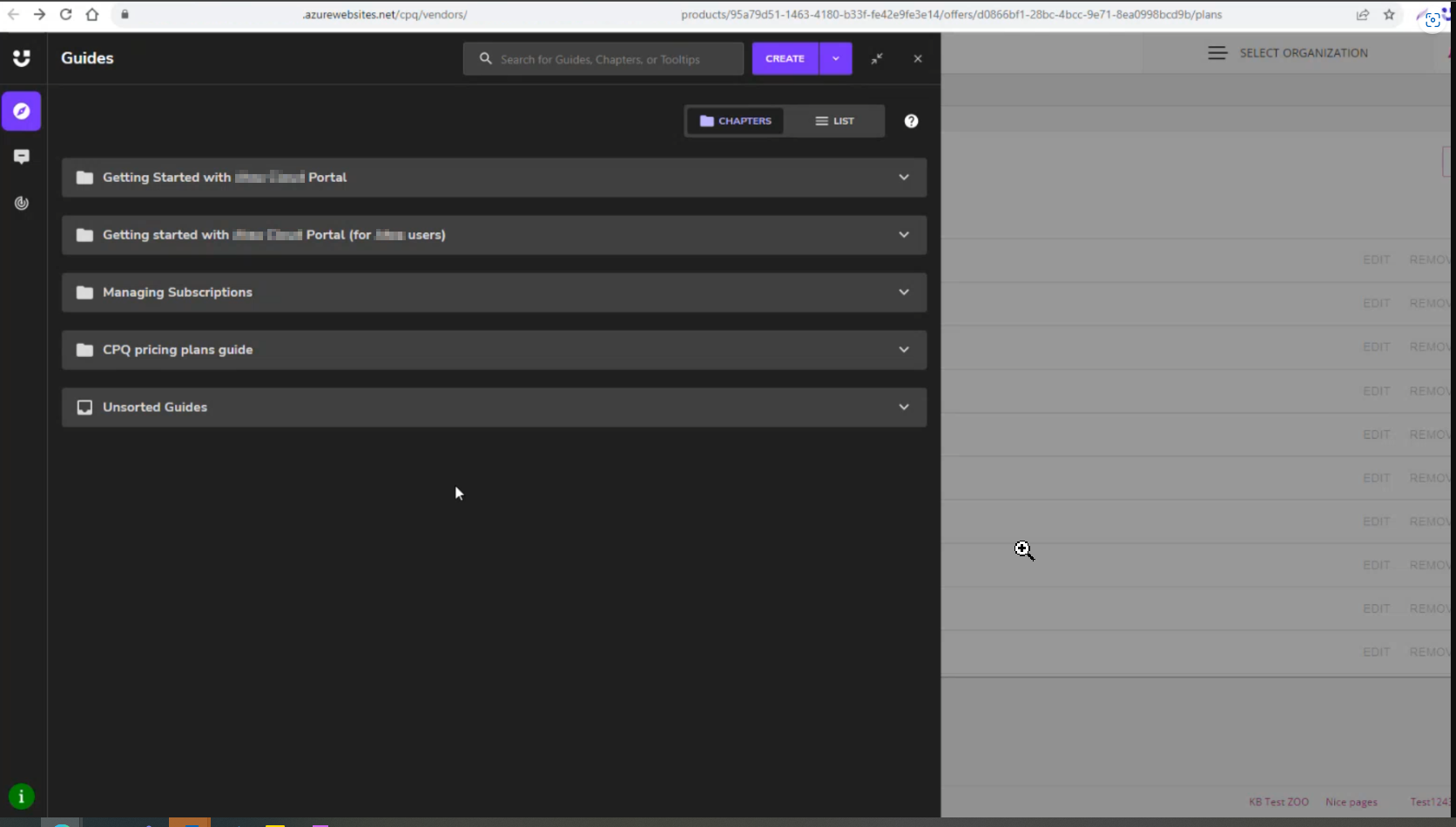 With help of the Userline integration, you will be able to easily guide your clients on the CPQ page.
0
0
Was this article helpful?
0 out of 0 found this helpful