This article describes how the sellers' Product Catalog is organized.

 The "My products"  link under the catalog is visible for organizations that sell their own products & services. 
The link is visible to users who have product management roles with access to producthub.appxite.com.
When selecting the "My products" button, it will redirects to producthub.appxite.com and keeps the user logged in.
1. My Catalog  – Directs to the Product page. Products are organized in different categories and each product can be placed in more than 1 category. This is the default view and also what the customers see.
2. Customer Segments - Available only to Seller admin, allows you to group your customers into custom segments (e.g. New customers or Azure power-users), and tailor your product catalog for each segment. Through this section you can edit the way the Catalog displays. Through the "Customer segment" the Catalog can be edited after choosing the desired segment.
3. Customer Prices – This section is only visible to Seller admin, who can configure prices, and Account Managers, who can only see the prices.
4. Categories – All Products from the Catalog can be organized into categories, that are defined by the seller.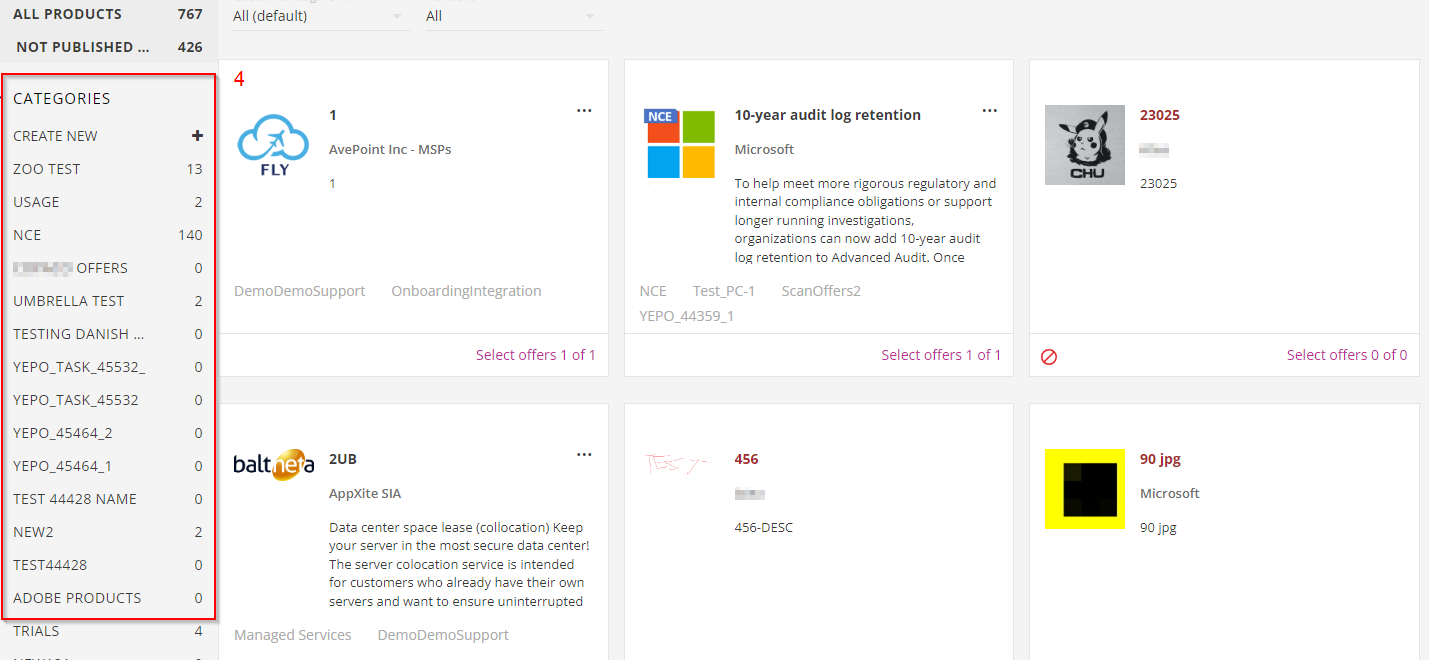 5. Filter - If tags are created (in "Customer segments" →  "Edit catalog" →  "Edit Tags") for the products, you can then filter products based on the tags. In more detail read the article How to Add custom Tags to products?

In more detail read the article How to Customize (Catalog Management)?
In more detail read the article What is Customer segment?
In more detail read the article How to set up price for all Customers?
0
0
Was this article helpful?
0 out of 0 found this helpful