AvePoint offers to include a trial period until the first billing date of the next month. This means no matter at which date you choose to place an order, you will be billed only from the 1st day of the following month.
For example, if a purchase is made on January 15th, the Partner/Customer can enjoy those services at no cost from AvePoint until January 31st. On February 1st they will be invoiced for the total number of licenses that they had acquired up until January 31st. Should they then cancel their order on February 20th, they will have access to their services until the last day in February, since they have paid for them upfront.
The exception to this billing model is if a service is purchased and cancelled within the same calendar month – if that happens there is a 30-day minimum commitment charge (ie. 1 calendar month – the month in which the purchase/cancellation was made) for the total number of licenses purchased during that time. The Partner will be invoiced for this minimum commitment period on the following months' invoice.
You can suspend the subscription free of charge within the first 72h, after this period you will be charged for the days until cancellation.


Check out AvePoint Onboarding Guide for Elements.
Once the order is completed Admin that was indicated in the order form will receive a welcome e-mail with instructions from AvePoint. Recipients will be included in the welcome email with the subject line "Welcome to Cloud Backup and Migration! Take a look inside to get started ... ":
The recipients indicated in the TO field: customer tenant owner; customer email address in the order
The recipients indicated in the CC field: partner tenant owner; partner email address in the order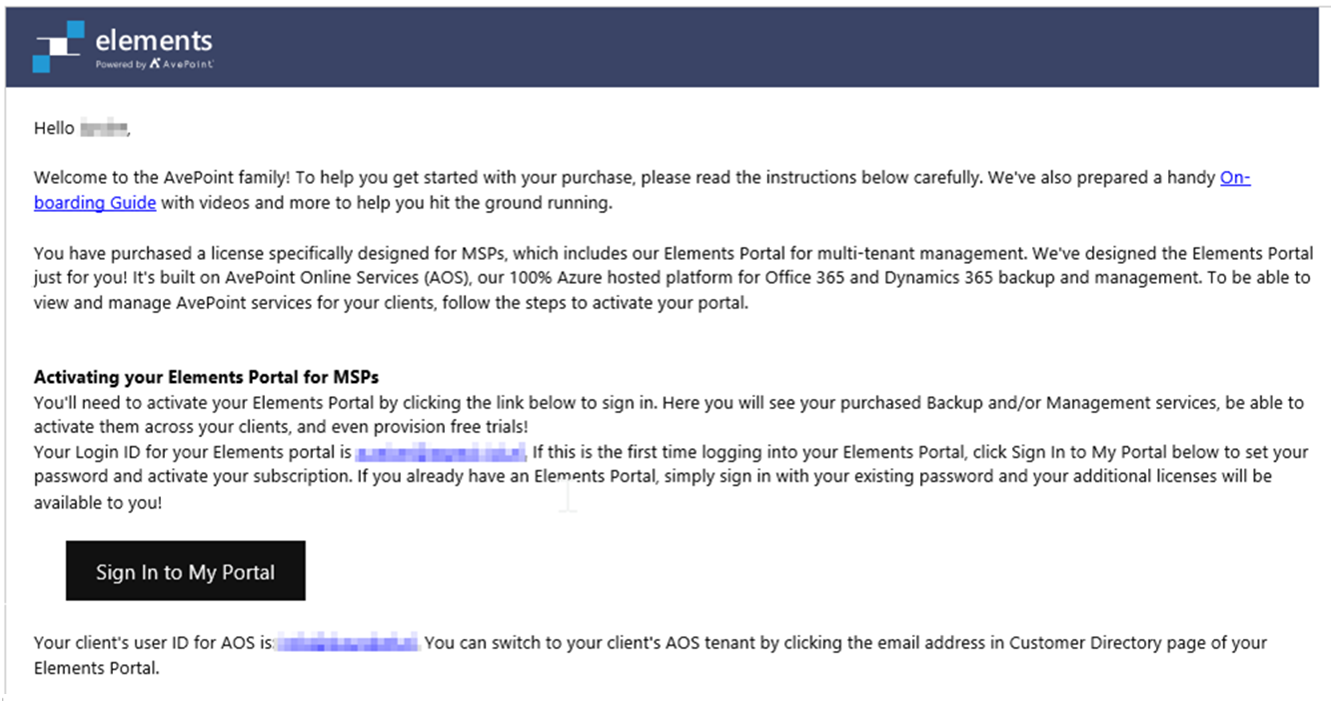 After you have Signed-up in your AvePoint portal it will assign the license code that will be sent to the same Admin indicated in the order form. Download the guide and follow instructions on how to activate the code.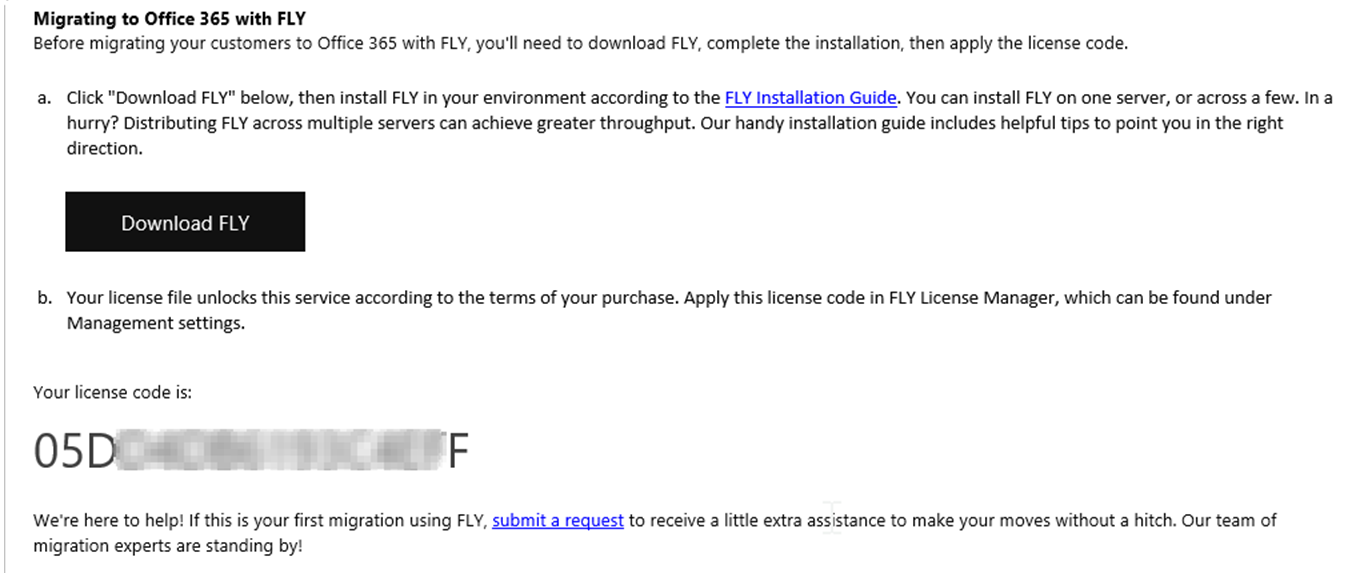 Note! When placing an order on behalf of the customer, the customer's email address should be used.
0
0
Was this article helpful?
0 out of 0 found this helpful