This article explains steps that are needed to take in case if you are facing a "hostname: example .onmicrosoft.com" is not valid" error while creating a new tenant domain.
1. If you are not able to create a new tenant domain (see the image below), this means that this domain is already taken and it does exist in the Microsoft ecosystem.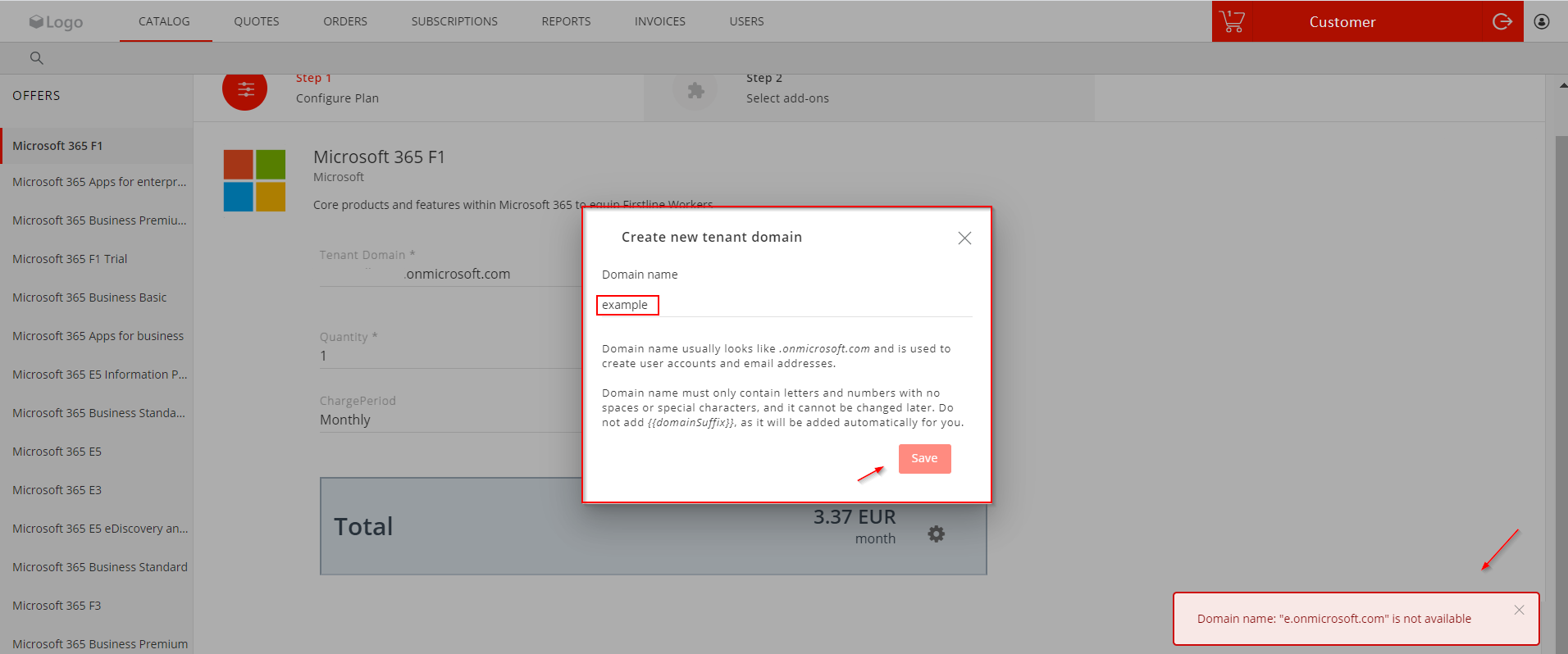 To resolve this issue, please provide the available Domain name.