How to validate configuration as a vendor?
When onboarding new offers, it is possible to check if the pricing plan and configuration form is set up correctly before saving and publishing the offer. At the last step, simply the form needs to fill in with the configuration wanted to test and select "Test-buy". The exact prices (or configuration error messages) will display what the customer will see.
Select the Preview button: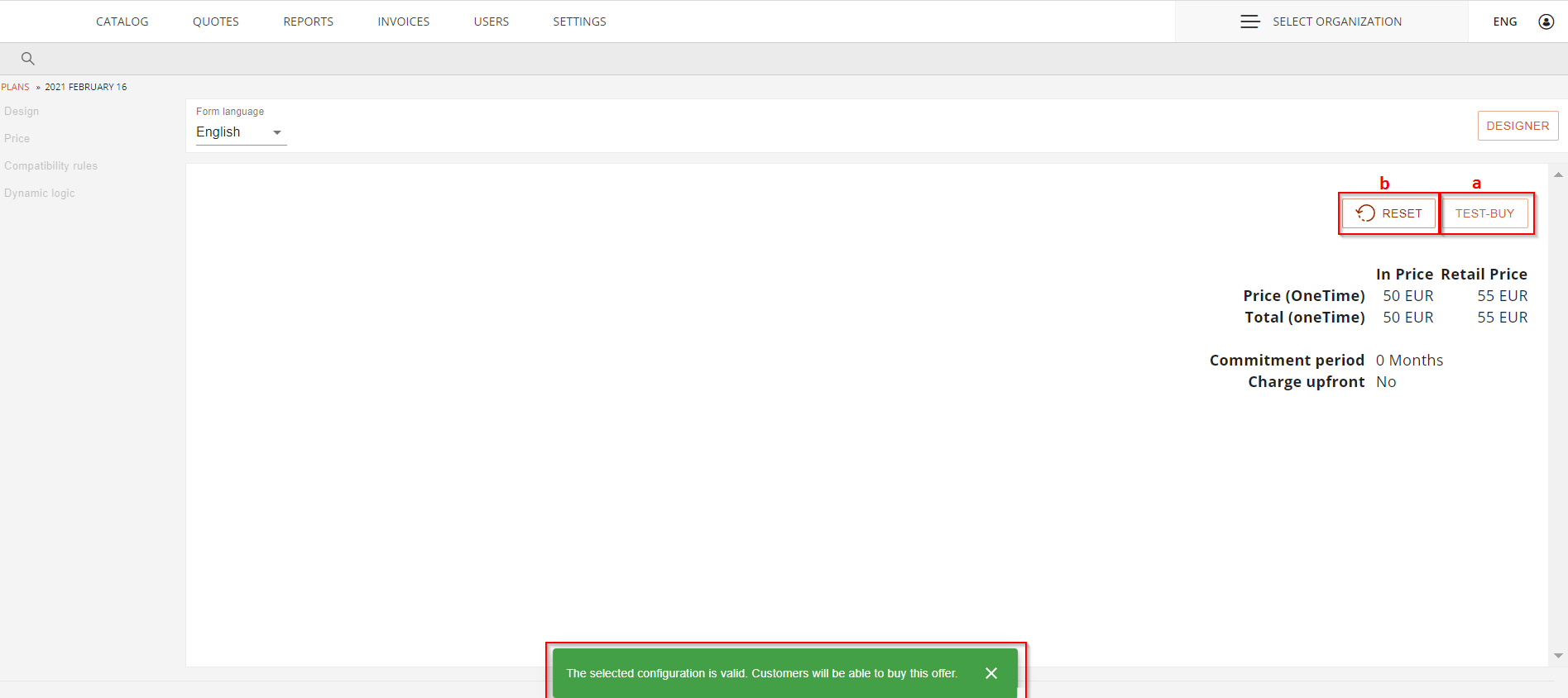 a. After pressing the "Test-buy" button it shows errors for all fields which are wrong. If there are no validation errors, the following message pops up: "The selected configuration is valid. Customers will be able to buy this offer."
b. After pressing the button "Reset" UI will reset all fields to default values.
0
0
Was this article helpful?
0 out of 0 found this helpful