How to create new Products?
The product is always first to be created, after the product is created – offers can be created. There can be multiple offers under one product.
Product offer hierarchy: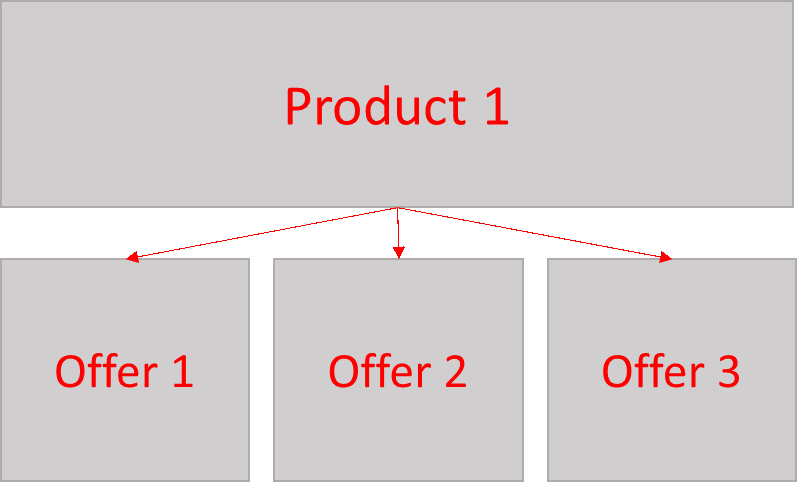 To create a new product in the Products & Offers section, select New Product.

The above picture is how product and offers will be displayed in platforms:
Product name;

Vendor name;

Product description;

Product logo;
--------------------------------------------------------------------------------------------------------------------
In the new window product information should be entered as follows: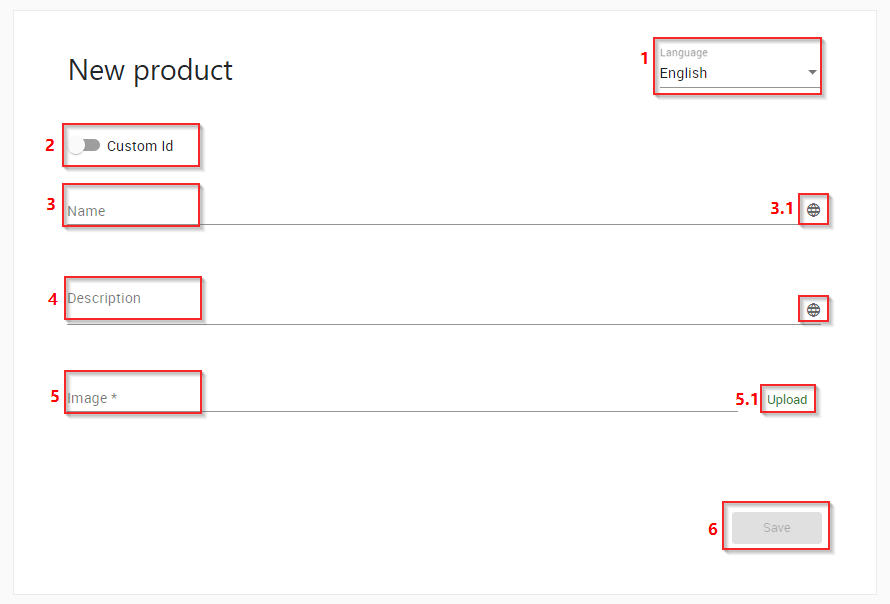 Select language between English, Swedish, Norwegian, Finnish, Danish, German. To have the product information in different languages - choose English, fill in the form, select other languages e.g. Swedish, and fill in the form once again in the selected language;
Custom ID – here choose to have automatic system generated ID or your own ID for better product management;
Name – Product name that will be displayed in Catalog, this field is mandatory to be filled in;
3.1. Earth signs – fields that have Earth sign will give you the option to localize in the language you have selected e.g. Norwegian;
Description – Product description, we suggest having 2-3 sentences about the product; Description is the marketing copy used to describe a product's value proposition to potential customers, that will be displayed under the Product Name.
Image – you can either Upload (5.1.) or enter http: link (publicly available) in the field
Note! Logo requirements: 1:1 ratio, preferably not bigger than 400x400px.
6. Save – save product information;
Once you have saved a newly created product, go to tab Products & Offers, section Products to manage products – edit, create new Offers & Bundles:

Now that product is created, offer(s) should be added under the product.
2
0
Was this article helpful?
1 out of 2 found this helpful