How does NCE trial subscriptions work?
By default NCE trial subscriptions in Microsoft Partner Center are turned on but if NCE trial subscriptions were provisioned/purchased in AppXite Platform then it's automatically turned off.
You'll know that the subscription is NCE when you see the NCE tag on the logo as shown below: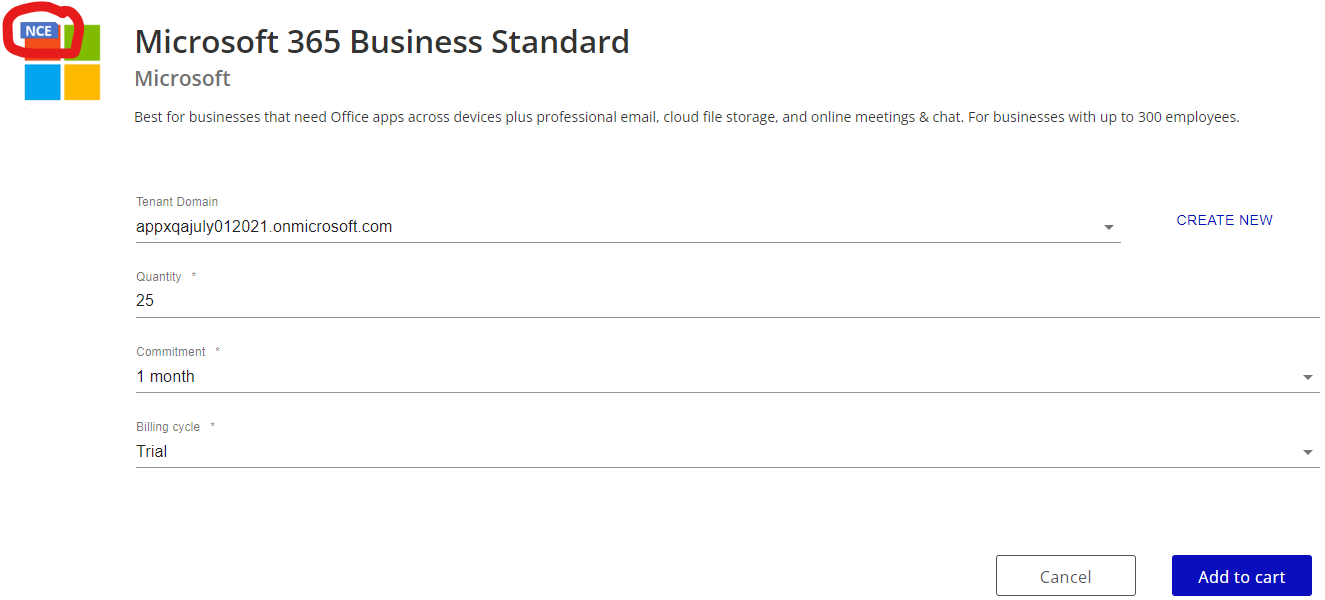 Legacy or Non-NCE license won't have the NCE tags on their logo.
HOW DOES IT WORK?
After purchasing the license, please give AppXite and Microsoft some time to process the request to turn off the Auto-renew in Microsoft Partner Center. The overall process is as follows:

HOW DOES IT LOOK?
After Order gets provisioned, you can visit the NCE trial subscription under


AppXite Platform>Subscriptions>Select the NCE Trial license:


(In here you'll see that there's no option to turn-on or turn-off Auto-renew, this is by default and this is the same view for all other NCE trial license)

WHAT TO DO IF YOU WANT TO UPGRADE THE LICENSE FROM TRIAL TO PAID?
If the customer wants to continue with their NCE trial subscription then they can do the following:
If trial hasn't expired then they can enable Auto-renew in MSPC

If trial expired, they need to purchase the subscription in AppXite Platform by going to the customer's Catalog and purchase the offer from there.

0
0
Was this article helpful?
0 out of 0 found this helpful