Expiry status for subscriptions
The status of one-time subscriptions that expired is changed to the corresponding status in the platform.
Subscription End Date for one-time subscriptions matches their factual expiry based on their duration example: Subscription End Date of a 1-year license purchased on Jan 1, 2021, should be Jan 1, 2022).
One-time subscriptions will be disabled after their Subscription End Date Utc.
In order to access One time offers in the platform, Log in on behalf of the customer, then select the "Subscription" section.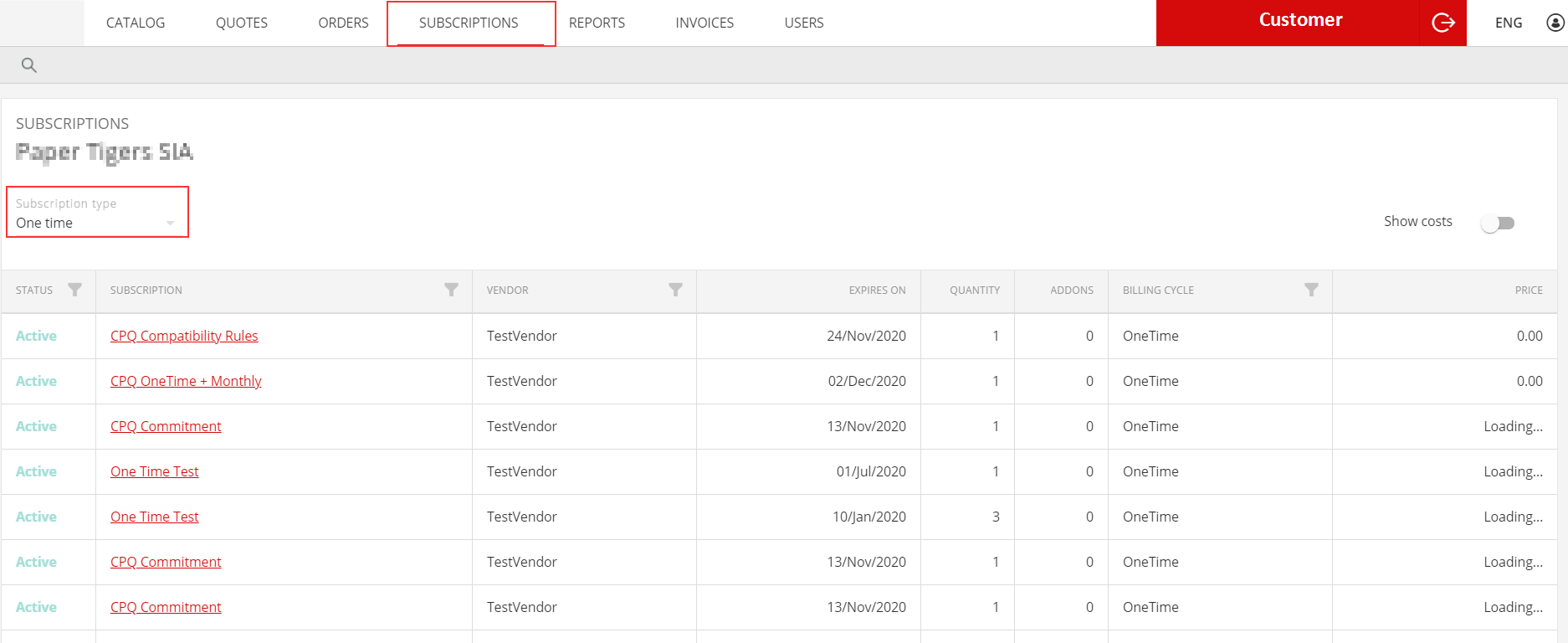 From the "Subscription type" dropdown select One Time. The list of one time offers will be displayed.
0
0
Was this article helpful?
0 out of 0 found this helpful