Q1 of 2022 was full of milestones. And while we proved on different occasions that the AppXite Platform is a true XaaS management and automation platform, we also recognize that sometimes we fell short of the target. However, we are working hard to improve our offering and earn your partner satisfaction.
Most of our attention has been focused recently on ensuring your continuous invoicing capabilities following Microsoft's new cancellation policy and pro-rated billing logic. And on a pure platform level, you can now enjoy our improved search, new catalog Copy feature and the more granular catalog creation on an offer level.
Featured Use Case articles:
Going forward we want to emphasize different outcomes partners and customers can achieve from using our platform. For that reason, our newsletters will focus to highlight different Use Cases that partners can leverage in the business.
Featured platform articles: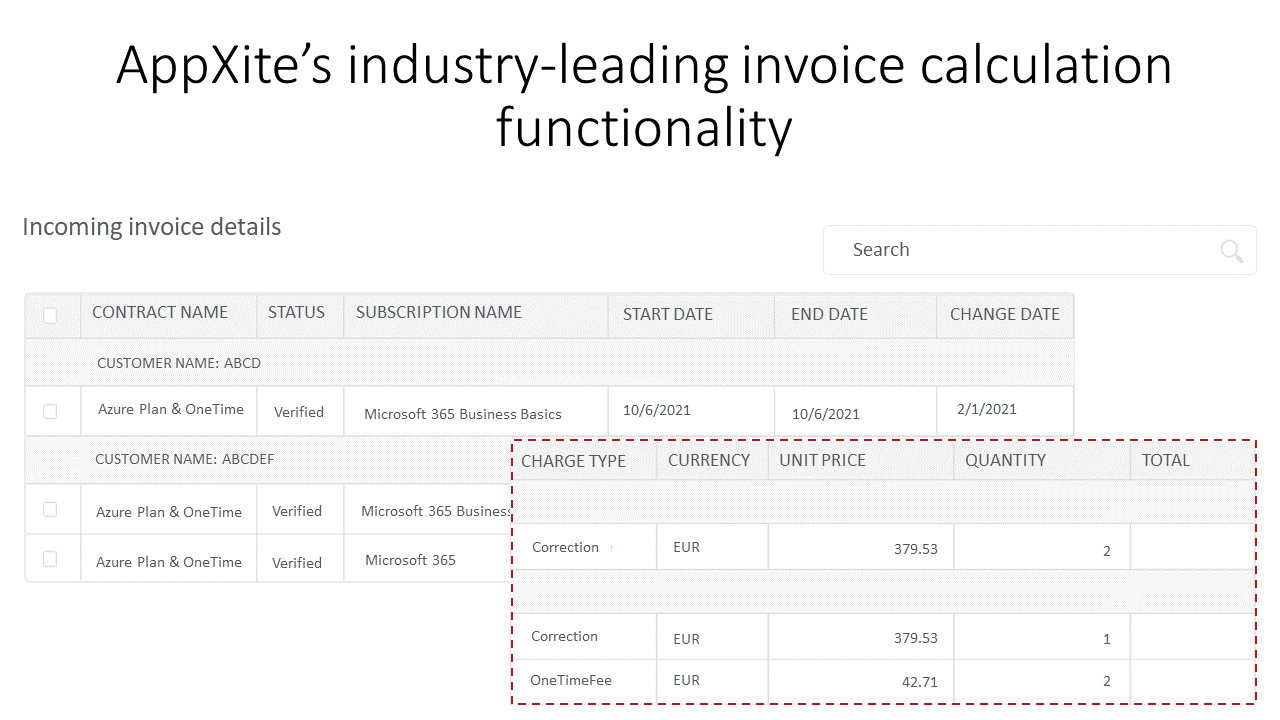 To support partners' needs to process Vendor invoices efficiently, AppXite has launched an industry-leading functionality for processing Microsoft NCE invoices. With the new configuration, AppXite has removed the dependency on Microsoft usage APIs which had performance issues during the initial days of the month as all partners globally have the same billing cycle for NCE subscriptions. API performance issues typically added +/- 2 days to the invoice processing timeline.
Improved invoice processing logic will enable partners to access their invoice data in a substantially shorter time (hours) and will directly contribute to several business outcomes:
Improved cashflows as part of the difference between days payable outstanding and days receivable outstanding.
Reduce credit risk by being able to collect payments in a shorter time.
Optimize internal processes and thus enabling partners to focus on continuous business growth.
The new functionality will be piloted with select partners from April and over the upcoming months made available to all partners. Partners do not need to take any action by themselves.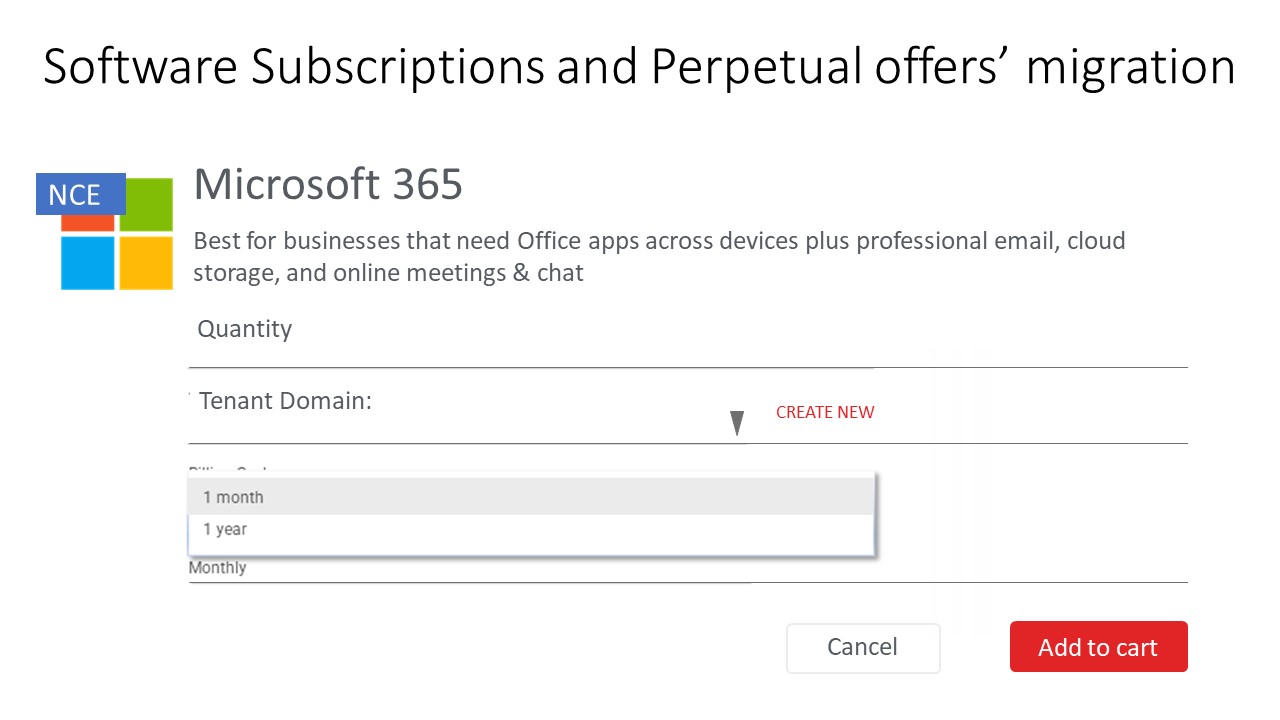 To drive consistency with NCE and Microsoft price list updates that will be effective from the 1st of April, Software Subscriptions and Perpetual offers will be migrated into advanced forms.
Order form fields and configuration will be aligned with NCE offers in order to support NCE functionality that is available for these products, such as, managing renewal, select term duration and others feature that already are or will be released by Microsoft. Change from Microsoft includes also price list release via API, which will be integrated with the Platform as a price sync source.
!Disclaimer: The functionality go-live date depends on Microsoft releasing this functionality in production on the 1st of April. In case there will be any delay by Microsoft we will share an update.
Release highlights: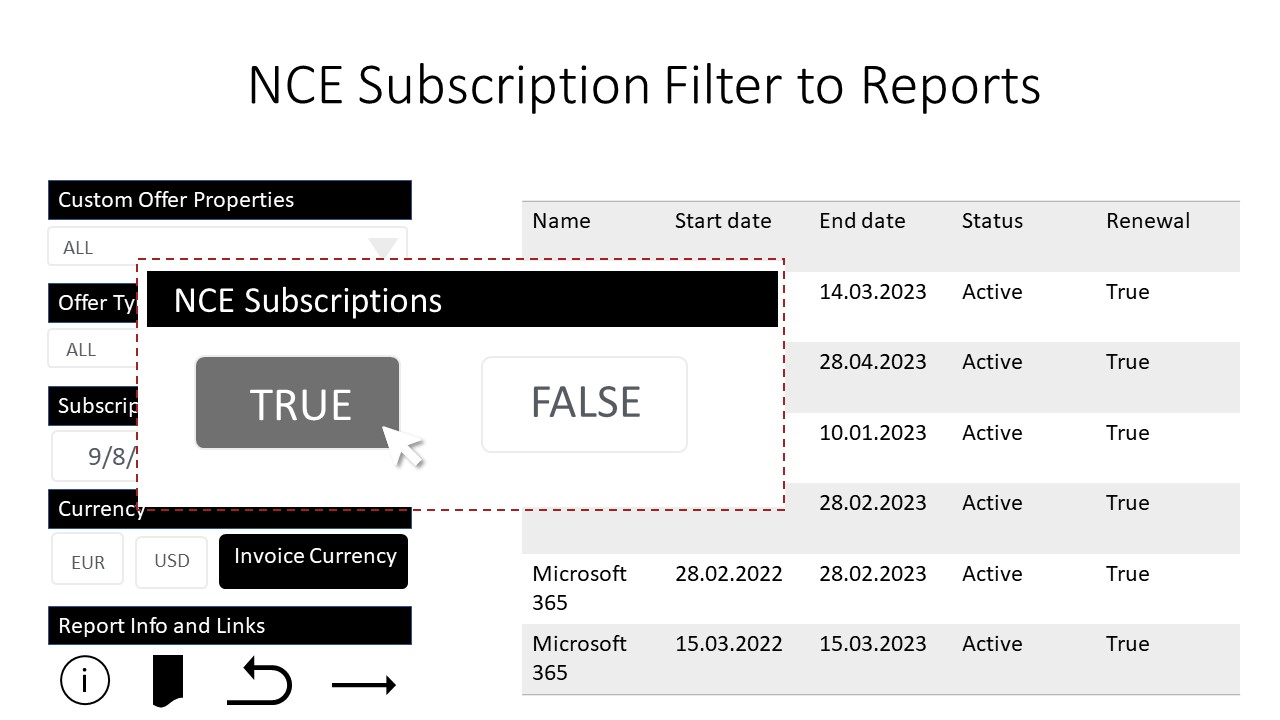 To improve the existing reporting, there will be an NCE subscription filter added to the Subscription and Purchase order reports in the upcoming release.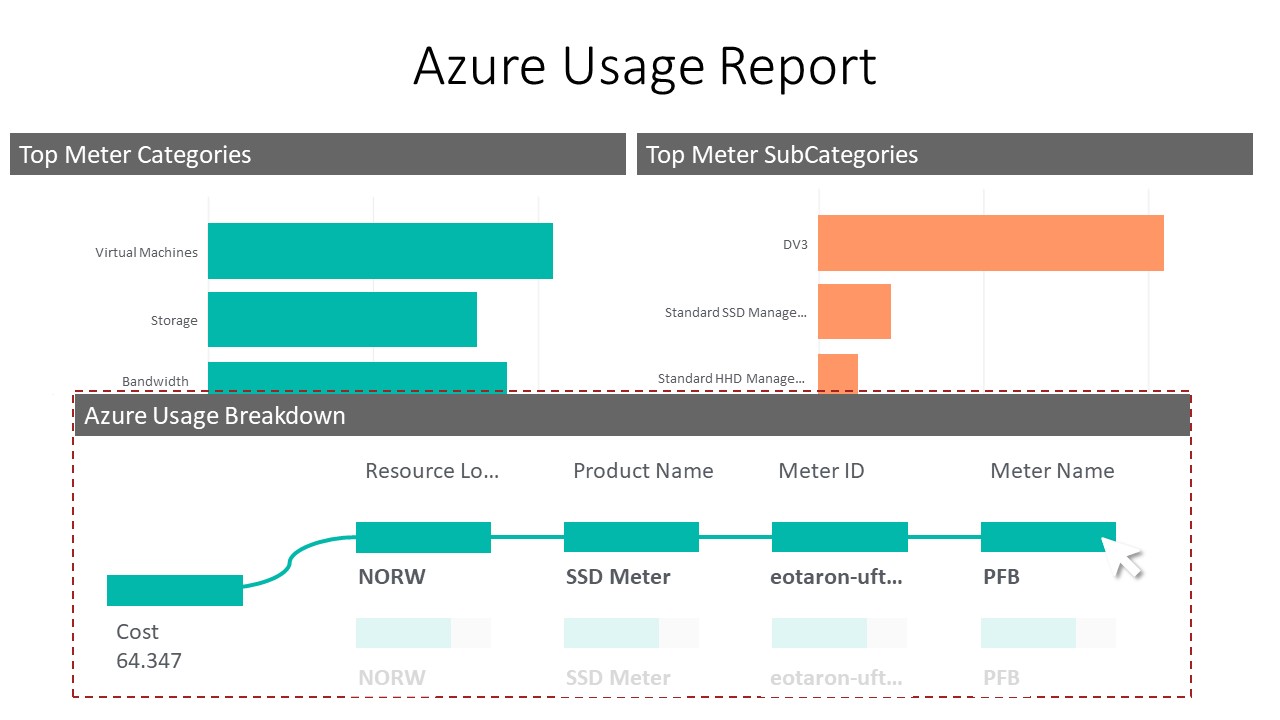 Adopt a new approach to your Azure consumption monitoring. With our new usage report, you could enjoy near-daily updates on your Azure subscription data at a deeper, more granular level than before. The report includes any Partner Earned Credit information, if applicable. See what else you could learn from it here.
Latest news from your vendors:
VIP Marketplace migration incentive
VIP Marketplace partners are eligible to earn an incremental rebate of 5% for migrating existing VIP Members to VIP Marketplace. The deadline for the migration is 3 June 2022. Only commercial licences are eligible for the rebate.
Contact Adobe for more information.
Upcoming dual-mode attestation API relaunch
On April 4th, Microsoft is switching to its new Dual attestation API and won't allow any further transactions using the previous APIs. This change is already supported by the AppXite Platform, there are no actions required from the partners' side.
0
0
Was this article helpful?
0 out of 0 found this helpful