Industry-specific offers and pricing
Configuration
You may want to have an industry-specific offer or pricing plan available for some of your offers. In order to have those available, there are two steps to perform:
1. Configure your offer by adding the desired industry in the Availability section;
2. Organization profile must indicate that it belongs to the chosen industry. Currently, there are 4 types of industries available:
Private Business (Commercial)
Government
Educational
Nonprofit
Industry-specific Microsoft offers
Industry specific orders for Microsoft offers are available for eligible customers only.
How to make the customer eligible?
1. Make sure that the correct industries are displayed in customers card of their Microsoft Partner Center (MPSC) profile. !Note if the respective industry is not displayed in Microsoft Partner Center, Microsoft might reject the order or provision it by default (Commercial) price.
2. Organization profile in platform must indicate that it belongs to the respective industry.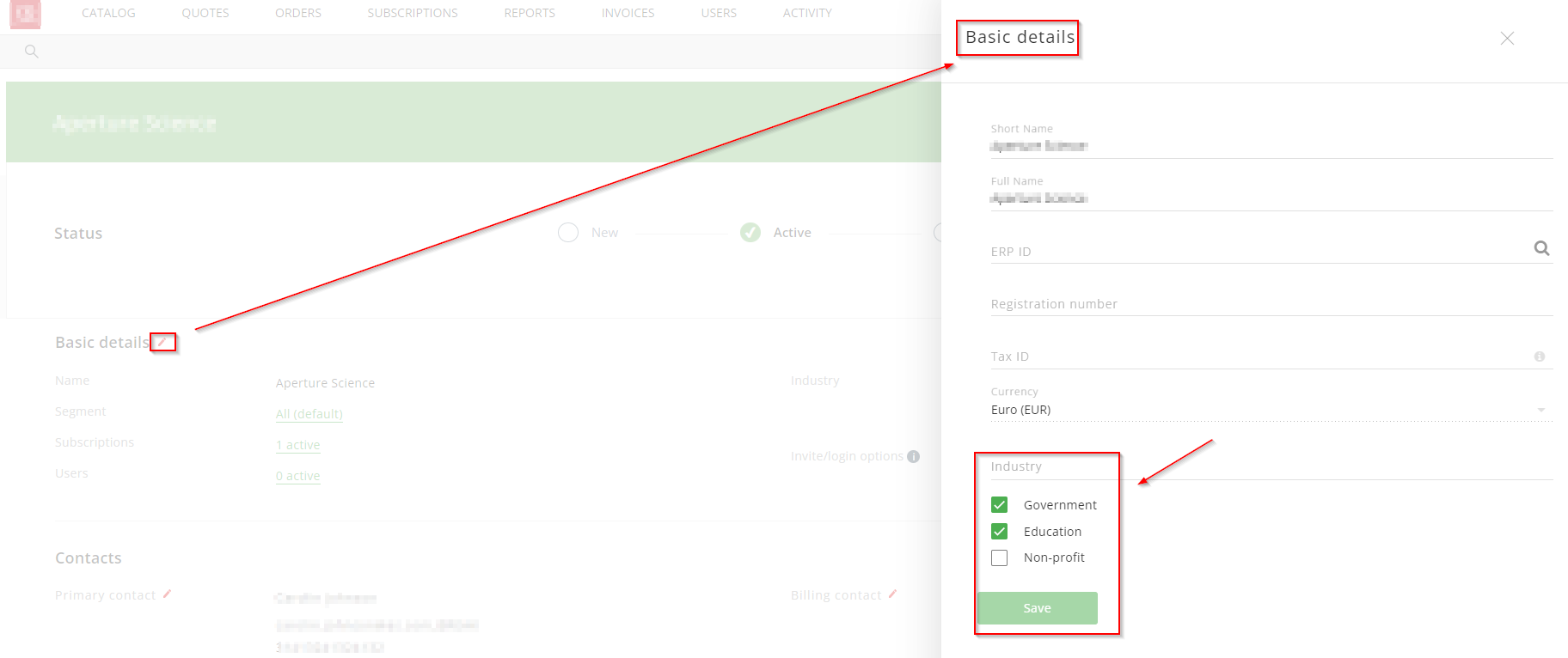 !Note Currently, there are industry-specific offers only for Microsoft available on the platform, but it is expected that there will be other vendors adding their industry-specific offers in the future.
Purchasing
To purchase an offer for industry-specific price, select the eligible segment for the offer when placing the order. The price will update automatically.

0
0
Was this article helpful?
0 out of 0 found this helpful