How to submit a Support Ticket through Web Request?
This article will show you how to submit a Support Request ticket through the Knowledge Base/Support Ticketing system.
1. If you haven't signed up for the Appxite Support Ticketing system yet, read the article How to access the Support Ticketing system and the Knowledge Base?
2. Once you have signed up, log in with either of the following two options:
Sign in with Microsoft (1), if your account is linked with your Azure Active Directory or Live ID account - Click Here
Sign in with email + password (2), if your account is not related to Microsoft - Click Here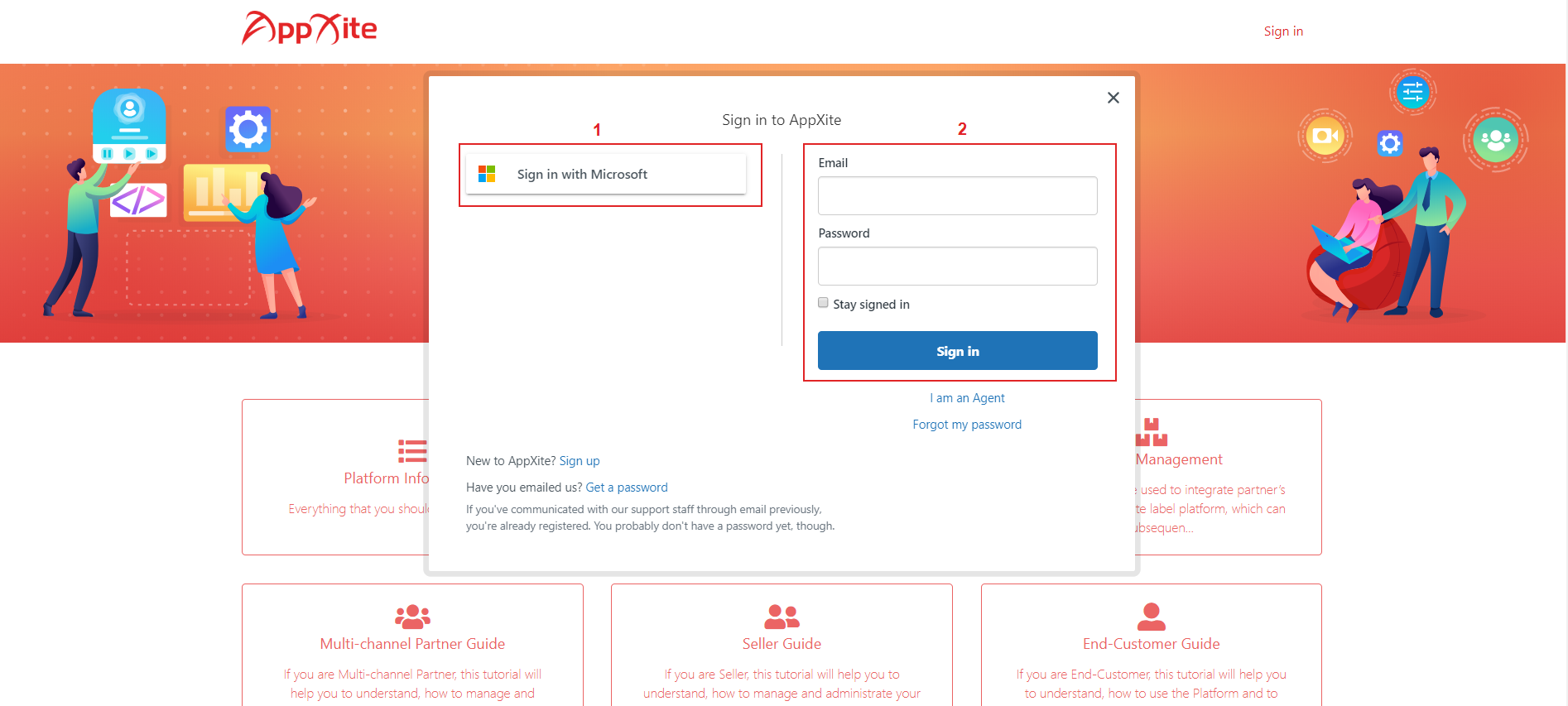 3. Once you are logged in, click on Submit a request:

The section will be opened in a new window. Here you will be offered options. Based on your issue, you can choose one of the offered options and submit a request.

4. Type your issue in the subject field. Once you begin typing, you will see that the Knowledge Base will assist you by collating articles. If the Knowledge Base does not find a direct match, you have the option in the description box below to detail your issue.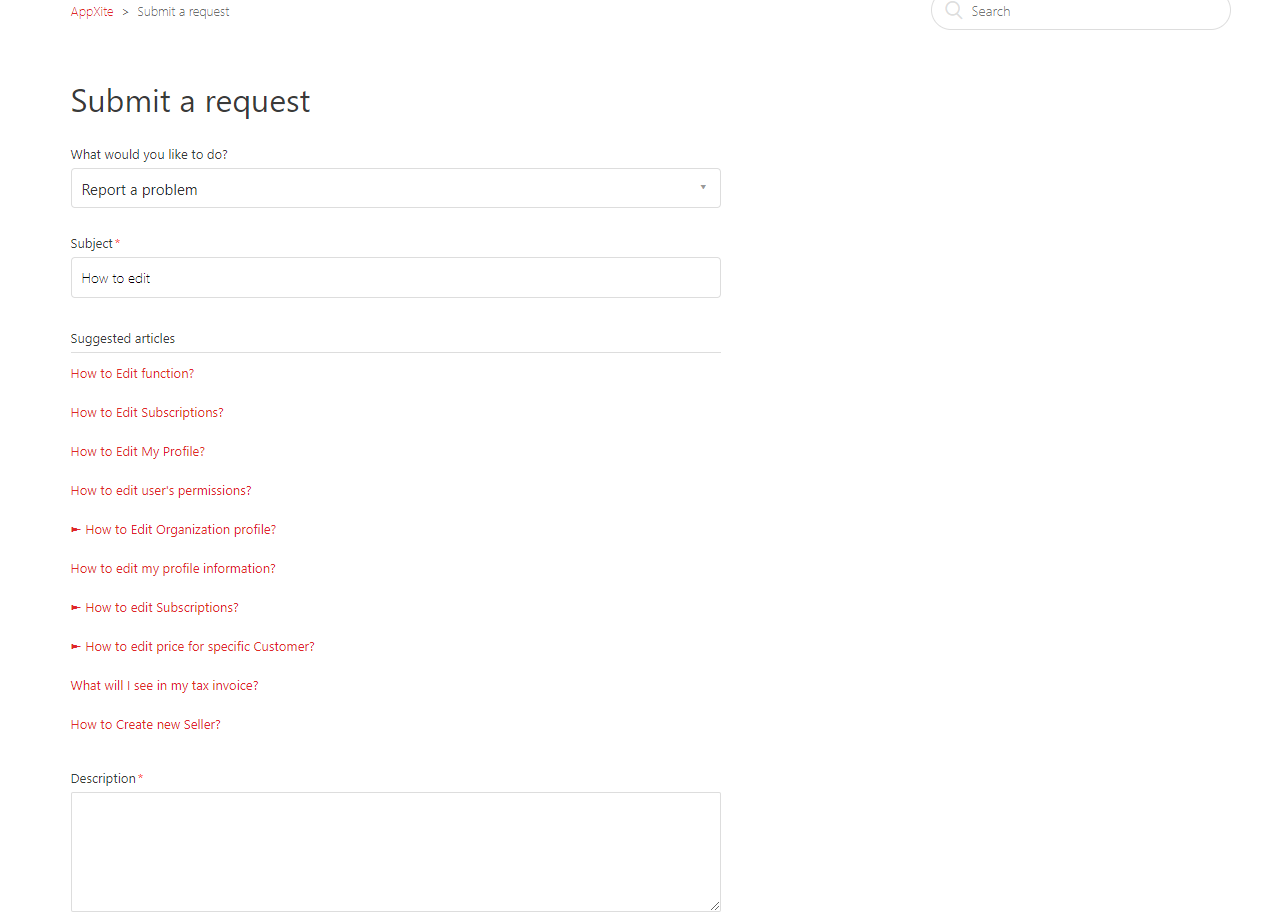 You can also attach or drop any useful screenshots or documents into the 'Attachments' field. Click Submit a request.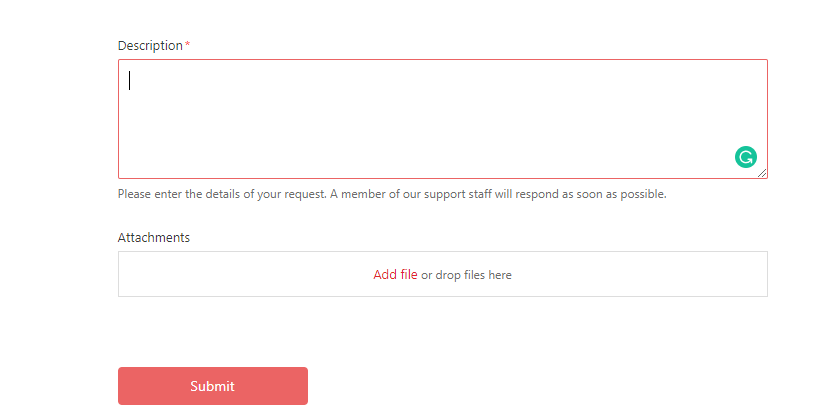 5. To check the status of your request, navigate to your name and click on it, a pop-up window will appear, choose "My activities".

You will be available to view any support requests you have made.

0
0
Was this article helpful?
0 out of 0 found this helpful