How do I add add-on(s) when purchasing a new subscription?
When purchasing a new Subscription, if the parent license has a suitable Add-on(s), in the next step, you will be able to choose fitted Add-on(s).

1. Select the "Add" button, and the following table will open. There it is also possible to change the quantity and choose the charge period:


↓

2. After Add-on(s) (if any) are added to the parent license, press "Confirm" to finalize your choice:

3. After confirmation, a pop-up window with a purchase summary will appear on the right side of the screen. Review it and proceed to the checkout to finalize your order.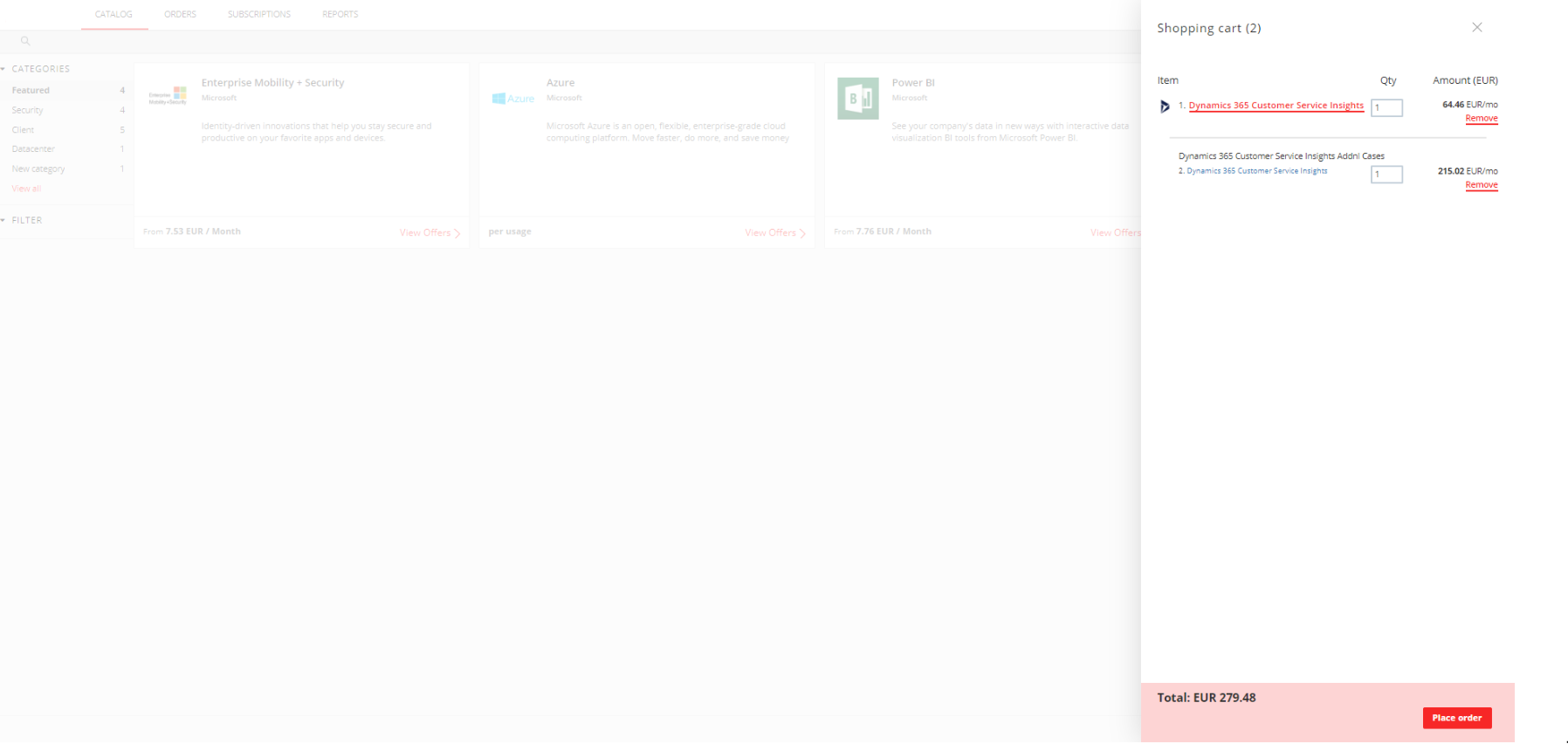 Follow the next step to complete the purchase. How do I modify my Order?
0
0
Was this article helpful?
0 out of 0 found this helpful